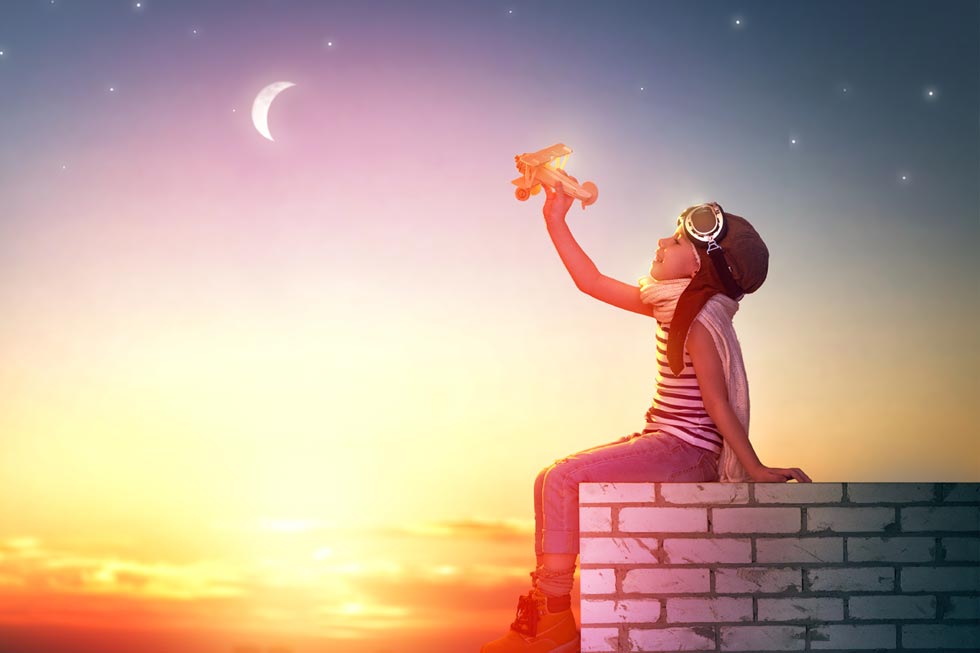 Today I'm going to show you how to practice the law of attraction daily.
In this all-new guide you'll learn all about:
The habit of staying focused and achieving your goals
The secret to maintaining a good mood throughout the day
How to have time to practice attraction and eliminate procrastination forever
The visualization habit world class athletes use daily
How to stay focused on your goals
A reminder to say your affirmations
The need for reading materials on law of attraction
Why meditation keeps you on track to manifest your goals
Why being kind to yourself and others multiplies your returns
Why spread the positive energy is important
When and how to reflect on your progress
Why you need to keep your gratitude journal Up-to-Date
So if you want to make sure that your daily habits of manifestation are up to date, you should get a lot of value from today's guide.
Let's dive right in.
How to use the Law of attraction
The Law of Attraction states that your thoughts create and draw to you like-minded energies, people and events.
It's not about being selfish or self-centered; it's about understanding how basic energy works in order to manifest what we want.
It's a process that begins with focusing on what you want by making mental images of it as if it has already happened.
The more detailed the image, the clearer and stronger its impact on both your mind and our world will be.
This blog post is going to share some tips on how to use this powerful tool for manifesting anything you could ever dream up!
We've All Heard That Daily Practice Makes Perfect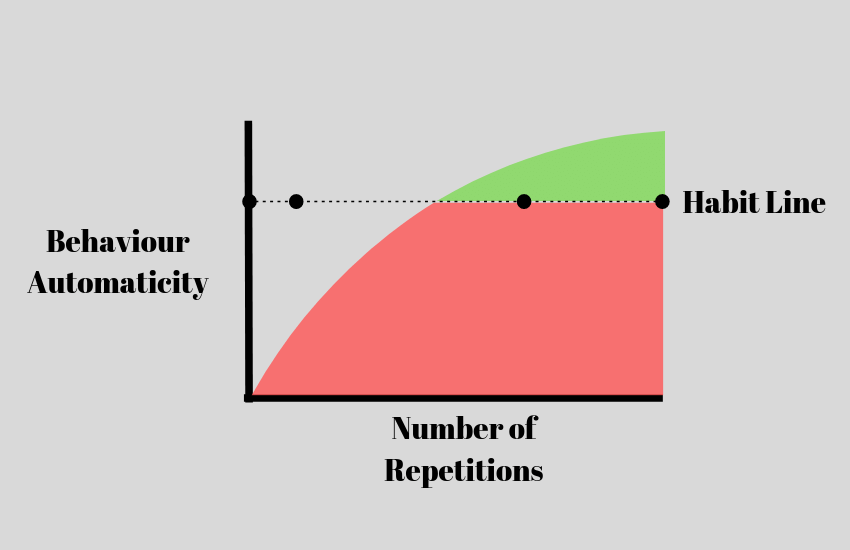 Have you ever heard the saying "practice makes perfect" before?
Of course you have, in School.
Now it's time to take this advice and apply it to your manifesting process.
Practicing manifesting every day will have a huge impact on your ability to manifest anything that you want in life – from relationships, money, or even fame!
Every day we are all making decisions about what we're going to do with our lives. Whether those choices are made consciously or subconsciously, they shape what our lives look like.
And if we try new things often enough and practice them until they become second nature, then the possibilities for success are endless!
The thought of practicing the Law of Attraction daily can be exciting yet overwhelming when you imagine all the:
It's true. It's hard to change habits.
But if we stay optimistic and follow some proven tactics, we can easily change those less than perfect habits into good ones.
We will be looking at some really great ways to incorporate Law of attraction practices into your daily schedule…
But first, I wanted to share a story about my struggle with practicing the law of attraction…
It wasn't always easy…
I had to overcome procrastination
I believe that we all are twice as motivated by the things we fear in comparison to the things that are actually helpful and useful for us…
Such as our health…
I admit it, to exercise is a tough habit to get into…
But when you do it, get into the habit, life becomes amazing….
You become stronger, more energetic, and productive.
When I first started jogging in the mornings.
I was reluctant to do so.
I was encouraged by my cousin who is a professional runner, to stick with it for a while.
So, what happened was that I focused on 1 day at the time:
1 Day
7 Days
21 Days
30 days
60 days
…eventually it became a habit.
According to Science, it takes 21 days to create a new habit.
What about manifesting habits? Are they different?
No, they are not. It still takes 21 days to make it into a daily habit.
Is it worth it?
Is it worth to learn skills that make you empowered, wealthy, healthy and to attract your soulmate?
Of course.
I Now Practice Law Of Attraction Daily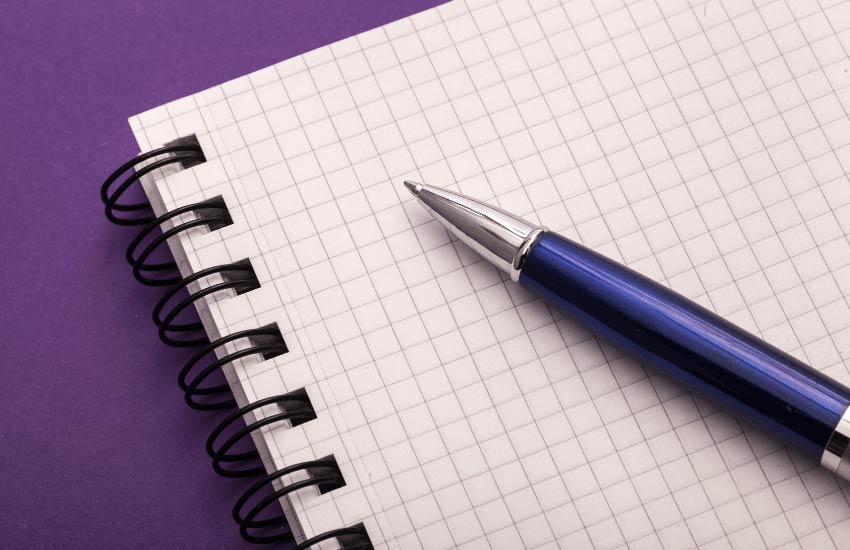 It wasn't always like that though.
I have always had a hard time to discipline myself to attract what I want…
It's a choice I make I have used it to create a business that gives me the freedom to do what I want.
When it comes to professional growth – the habit of reading 30 minutes a day creates a steady and certain momentum towards self-improvement and higher income.
Therefore I have applied myself to be disciplined in this practice.
I apply the law every day to have more fun and live a life of adventure.
How Do You Have Time To Practice?
The biggest worry comes when you wonder how you are supposed practice the law of attraction?
When and how can I incorporate the daily rituals and routines into your daily schedule.
It only takes 2-5 minutes, at home, in the morning to do the meaningful and focused law of attraction practice.
In fact, according to Abraham-Hicks, it only takes 17 seconds to start the manifestation.
Many people who are reaping the rewards from practicing the law are doing so in midst of their tight schedules.
If they have the energy and can find ways to balance their lives, so can you.
Make Time To Practice Law of attraction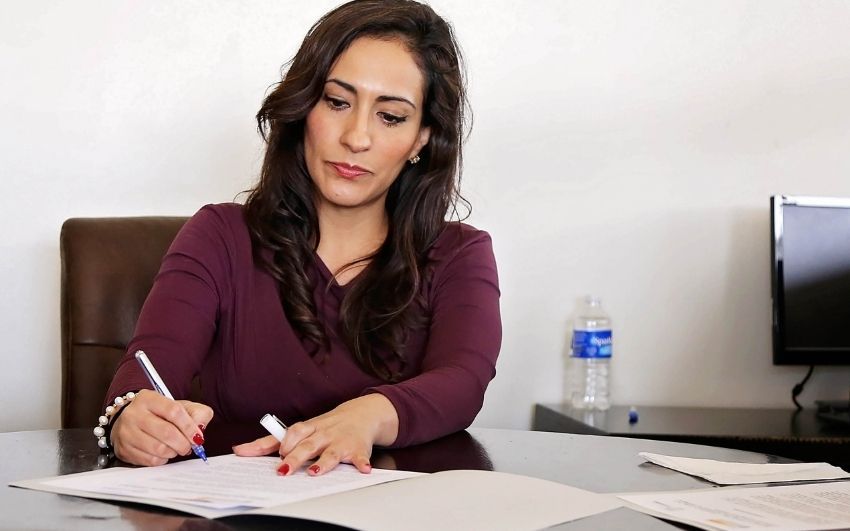 The truth is, to practice Law of Attraction is not hard, and you just need to know how to maximally utilize your time.
For instance, you can try the following tips to help improve your manifestation from the moment you wake up until you rest in the evening.
Some of these practices can be done when you are commuting or lining up for the doctor's appointment.
Remember, every free minute you have from the moment you wake up is worth utilization.
When is a good time:
Set off 2-5 minutes when you wake up the morning.
Set off 2-5 minutes during lunch.
Set off 10 minutes during the commute.
Set off 5 minutes before going to sleep.
Set off your manifesting when you speak.
Use one or several of these six tips to make the best of that time.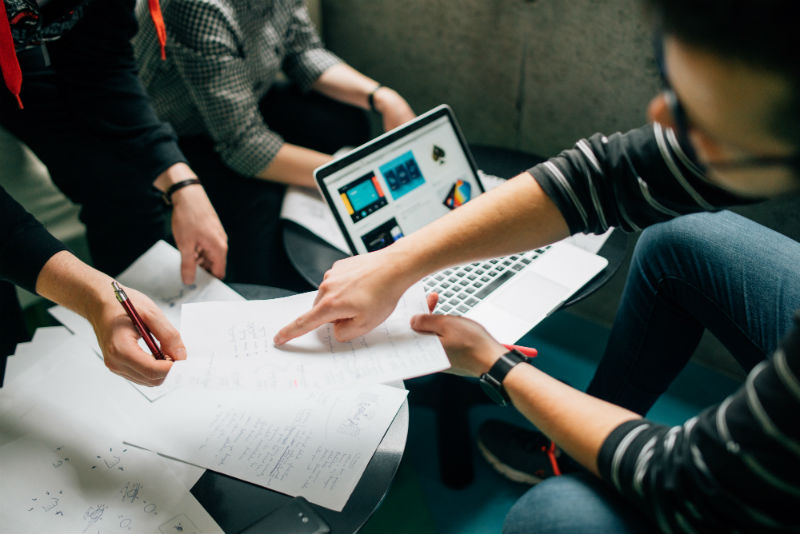 9 Ways To Practice The Law of Attraction Daily
Here are the 9 things that you can practice to start attracting what you want, and turn into a daily habit, even if you're too busy:
1. Visualization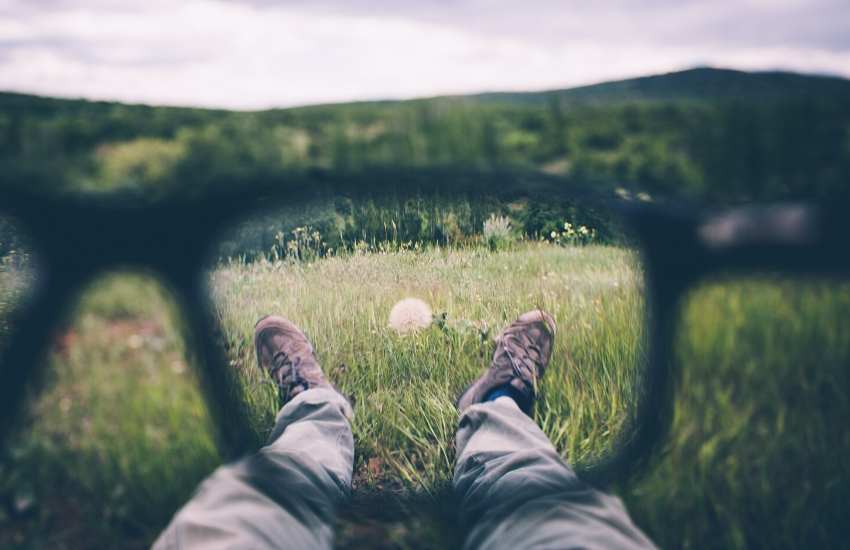 The first thing you should when you wake up in the morning is to imagine or visualize how you want your day to be like.
Take two minutes to unfold everything in a positive manner by building a clear and vibrant image of every hour of your day.
Remember to see yourself:
Strong
Happy
With all the good things you want
See yourself satisfied with your achievements.
Remember to visualize yourself being in a good mood throughout the day, and do your best to cheer up whenever the feeling of blue tries to creep in.
See also: How to visualize.
2. Stay Focused on Your Goals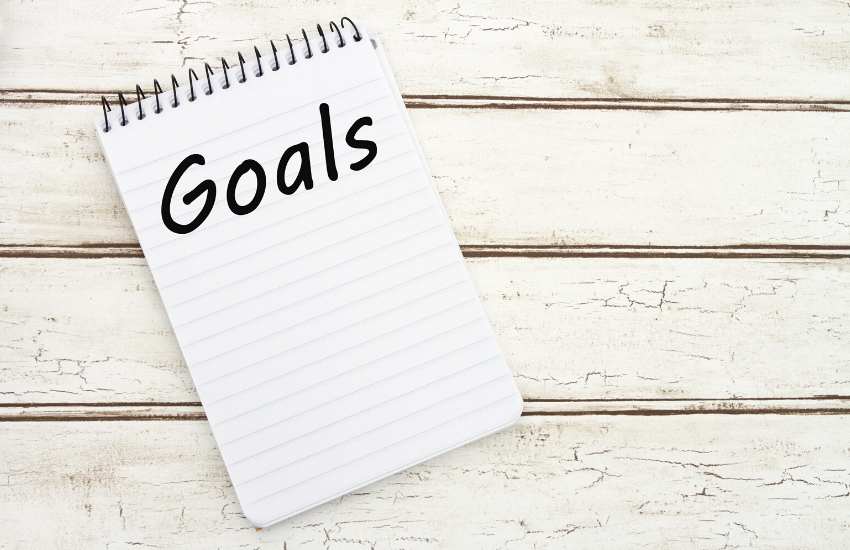 Asking the universe for what you want. Start by writing down what you want to achieve.
This will help you stay focused.
It doesn't have to be a huge thing such as attracting millions.
Even a small thing such as making amends with a colleague is important as long as it is adding value to your life.
Put emphasis on things that "add value" to your life such as meeting certain targets at your work or honing new skills.
3. Say Your Affirmations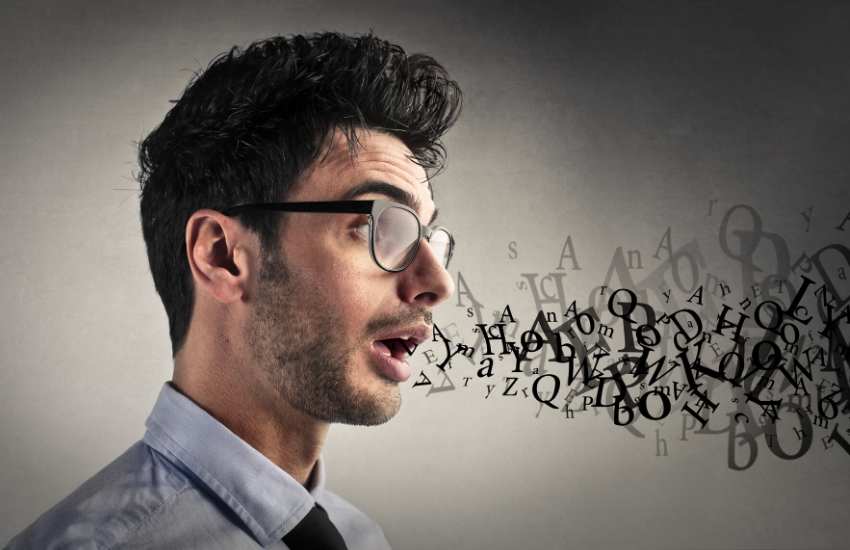 Before you leave the house in the morning, stand in front of the mirror when getting ready to walk out, and say out aloud your affirmations.
The affirmations can be straightforward.
A simple line like "today is going to be a great day" or "I can achieve anything I set my mind to" can help you stay positive.
You can also say your affirmations when commuting to your work.
Consider recording yourself saying the affirmations and listening to them. Or as often as you want to associate with the positive message that makes you feel good.
If you are sitting next to someone who shares your beliefs, you can speak them.
Otherwise, don't.
You may attract a few stares and if they make you uncomfortable, you can practice the affirmations in silence.
4. Reading Materials on Law of Attraction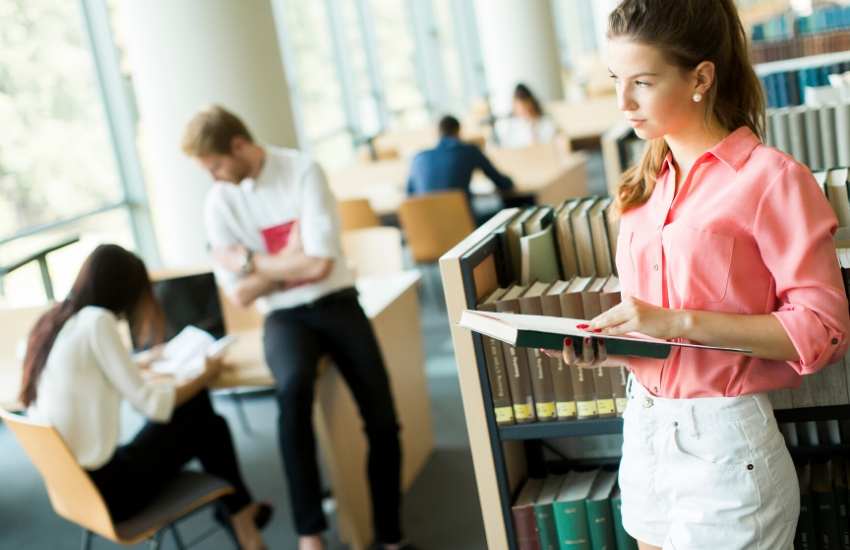 Reading materials on Law of Attraction helps you improve your practice on the law.
You can use the time you are commuting to and from work to read either printed books or electronic books via your phone.
Try choosing a book related to a certain goal.
If you want to achieve or a certain issue that you are trying to resolve.
By the time you leave from the train/bus, you will be one step closer to achieving your goal or finding a solution.
5. Meditation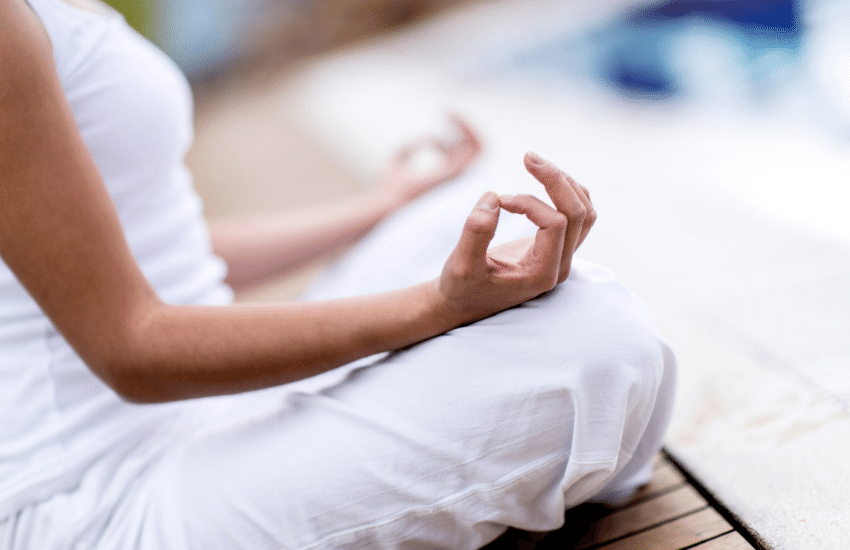 Meditation is very helpful in accessing your centers of energy that match the gut, heart, and the head.
First of all, it quietens the mind.
This energy is created below the navel and you need to work to increase it.  This helps you to improve your intuition and deepen your connection with your innermost desires.
You can achieve this by closing your eyes and imagining a light ball and focus on feeling its warmth.
Increase its size gradually until you start feeling its warmth radiating around your pelvis.
Achieving this will help you feel energized and ready to face the day ahead with a renewed purpose and happiness.
6. Be Kind to Yourself and Others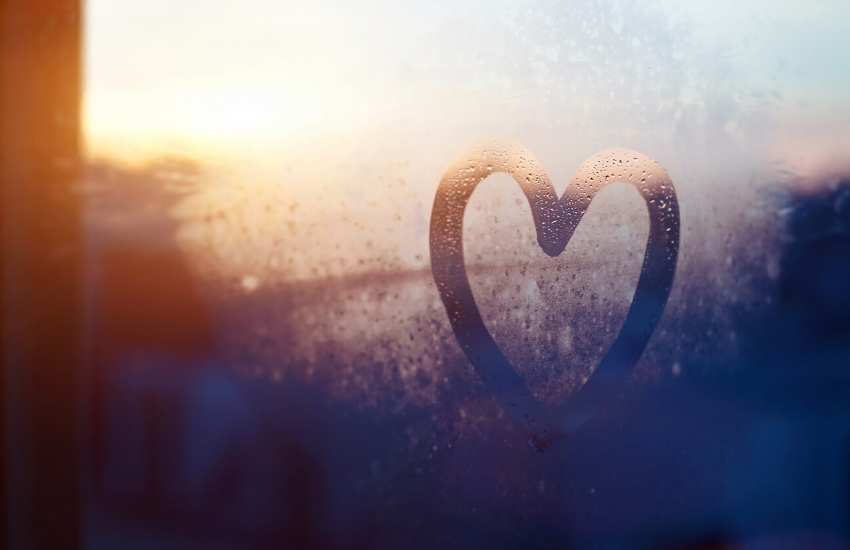 The secret of maintaining a good mood and to stay energetic throughout the day is being kind to yourself.
How do you do that?
You can achieve this by eating nutritious foods filled with fresh produce.
Engage in stimulating conversations with your colleagues.
Setting off a few minutes during lunch hour. Where you will enter into a creative visualization. This will renew your intention for your goals for the remaining part of the day.
You should also consider doing random acts of kindness to others:
For instance, you can give your seat to a stranger on the bus.
Hold the door for someone.
Or complement a colleague for a certain achievement in office.
7. Spread the Positive Energy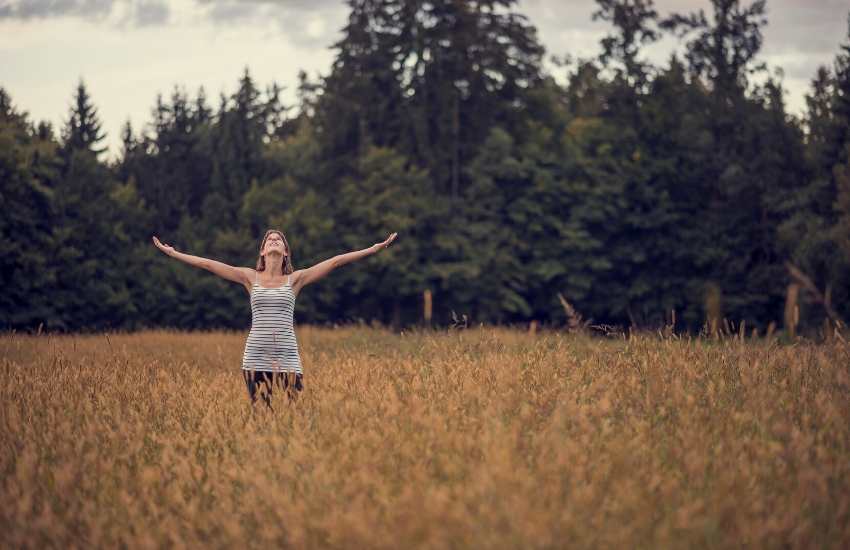 When carrying on with your daily duties. Focus on being the source of positive energy at your workplace.
Be the bearer of good news and not the source of negativity.
For instance, you can share something good that happened to you. Share with your friend why you like about this week and why you love your job so much.
Avoid complaining about your job or complaining about tiredness.
Instead, be encouraging to your colleagues.
Do this by making positive comments about their progress and inspiring them with new project ideas.
8. Reflect on Your Progress
As you take dinner with family or friends, share what you did during the day and what you loved most about the day.
Sharing acts as reaffirming your progress.
It will help you stay focused on your efforts to attract what you want in life.
At first, it may seem like your efforts are not bearing any fruits.
It takes time for the  Law of Attraction to work and you need to be persistent and remain positive.
9. Keep Your Gratitude Journal Up-to-Date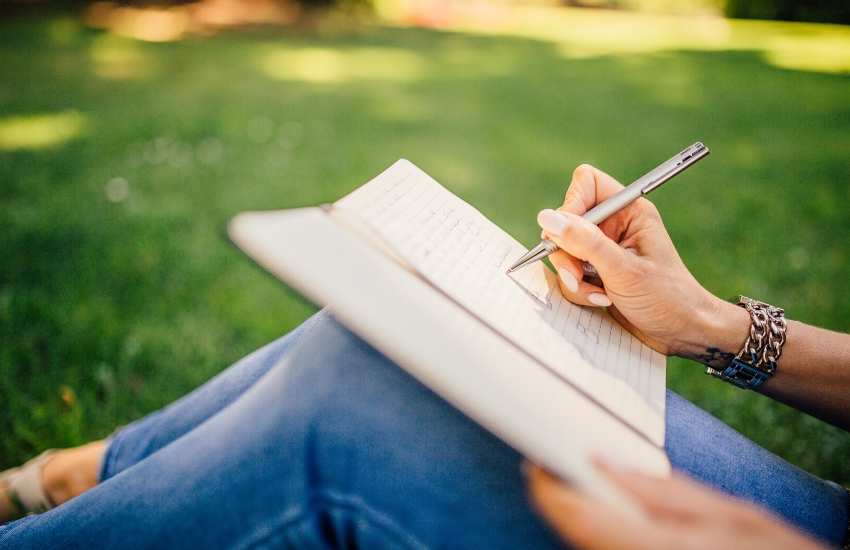 At the end of every day, remember to record your progress on your gratitude journal.
Doing so will help you attract even better days in the coming weeks of your practicing.
Record everything that you are thankful for such as a promotion at your work.
It can also be small things such reconciling with a friend or sharing a laugh with your best friends.
Writing your gratitude journal should be the last thing you do every  night before you go to sleep.
Be sure to write at least five things you are thankful for.
Let the positive feelings associated with each day crowd your thoughts as you rest waiting for a new day.
Conclusion
Today I've showed you how to practice the law of attraction on a daily basis by making it into a habit and pattern that will stay with you forever?
Visit this link to learn more about the Law of attraction facts and stats.
I hope you enjoyed this article about how to "practice law of attraction" Please sign up to get the latest posts delivered right to your inbox…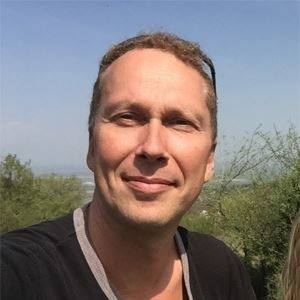 Petri Maatta is a photographer, filmmaker, and webdesigner who has been working for over 20 years in the creative industry. Fascinated by manifesting for business reasons, Petri was determined to find out what it took to create success. He started his career with seven years of business failures before he found success by learning about manifesting from a mentor with a Fortune 500 company. Today Petri shares his knowledge through DreamMaker courses designed to help people change their businesses and lives while living on their terms.
Subscribe to our free newsletter.
Stay up to date! Get all the latest & greatest posts delivered straight to your inbox