DreamMaker is a company that teaches you how to succeed with the law of attraction using a proven 4-step method. DreamMaker's mission is to lead and inspire humankind and to guide us into a new age of prosperity, happiness, and wholeness, while providing people with the tools they need in order to live their best lives, and we believe that our courses will help them do just that!
We passionately believe that with the right direction, positive change can take place in a very short time. We are passionately driven to see our students acquire the confidence, certainty and personal power to achieve their full potential and their goals.
The DreamMaker mission is to lead and inspire humankind and to guide us into a new age of prosperity, happiness, and wholeness.
We established DreamMaker in 2016 after witnessing a major positive transformation following coaching from someone outside of our 'level of success.'. This type of coaching will not only skyrocket your financial life, but also your level of success in every area of your life, happiness and motivation while reducing anxiety and stress.
THE DREAMMAKER "AHA" MOMENT
| Year | Description | Status |
| --- | --- | --- |
| 2003 | Copied marketing strategy from large corporations. | No profit |
| 2004 | Learned about, and offered, coupon marketing. | No profit |
| 2005 | Started selling websites. Learned about 'cold calling'. | No profit |
| 2006 | Started travel company with inbound sales strategy. | No profit |
| 2007 | Learned about cold calling and meeting setup. Got big clients. | No profit |
| 2008 | Learned about and implemented partner business strategy. | No profit |
| 2009 | The worst financial year in my life – I threw in the towel. | No profit |
| 2010 | Found a Law of Attraction mentor. My income increased 30x. | Success! |
| 2011 | One-month dream holiday on Hawaii. | Success! |
| 2012 | Met my soul mate and got married. Wrote three books, one of which was sold in a major bookstore. | Success! |
| 2013 | I bought a 130 m2 house with garden in a warm climate. Paid in cash. | Success! |
| 2014 | Daughter was born. Working part-time on my laptop from home. | Success! |
| 2015 | Son was born. Working part-time on my laptop from home. | Success! |
| 2016 | Expanded my main business in into another country. Created DreamMaker. | Success! |
Our study programs employ the unique DreamMaker Method, which was created by super entrepreneur J. Abraham. The method is based on moving up the Scale of Consciousness, created by Dr Stephen Hawkins. The scale goes from level 20 (Shame) to level 1000 (Enlightenment). The highest being expanded consciousness and love, while lower represents contracted consciousness, fear, want and need.
Dr Hawkings scientific research shows how powerful our thoughts are and how they directly influence our lives. People above levels 200 are able to distinguish between truth and falsehood, while people at the lower levels below 200 are not.
3% OF THE WORLD POPULATION WRITE THEIR GOALS DOWN – 3% ACHIEVE SUCCESS
A POSITIVE THOUGHT IS 1842 TIMES STRONGER THAN A NEGATIVE ONE
17 SECONDS OF FOCUSED THINKING EQUALS 2000 HRS OF DOING.
100% CHANCE OF SUCCESS BY REPEATING YOUR IDEAS
DreamMaker aims to bring knowledge, tools and inner peace to the world, and also to create life-changing tools in the mediums of online courses, games, and question-and-answer (Q&A) tests. With each new creation from DreamMaker, we aim to reveal and share knowledge that is true, simple, and practical, and which will change people's businesses and lives.
A code of ethics is a set of principles that we as an organization live by in order to ensure the best for everyone involved.
Commitment to learners
To recognize and respect the worth, uniqueness, and potential of all learners, and treat them with respect, fairness, and dignity.
Assistance in achieving objectives
To provide accurate, relevant, appropriate and effective lessons to help them achieve their goals.
Right to privacy
To protect the privacy of all learners, retaining confidentiality of their goals, aspirations, personal details and status reports.
Continuous development
To continuously bring improvements to the program through constructive criticism and feedback.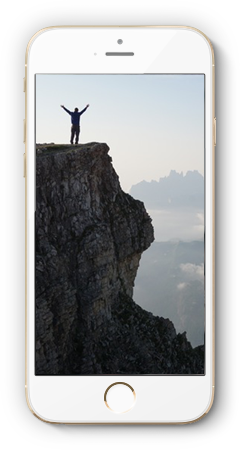 Petri, The CEO and founder of DreamMaker
Petri is a success mindset expert with a unique ability for teaching people release their psychological obstacles, which prevents them in from achieving the very best in their life and business.
If you've ever wondered how fast your life can change once you take control of your mindset, look no further because Petri is a real life 'Rags to Riches' story for the transformation that happened.
Registered with Companies House, Cardiff, United Kingdom, February 25, 2016
Third Floor, 207 Regent Street
London, W1B 3HH
England