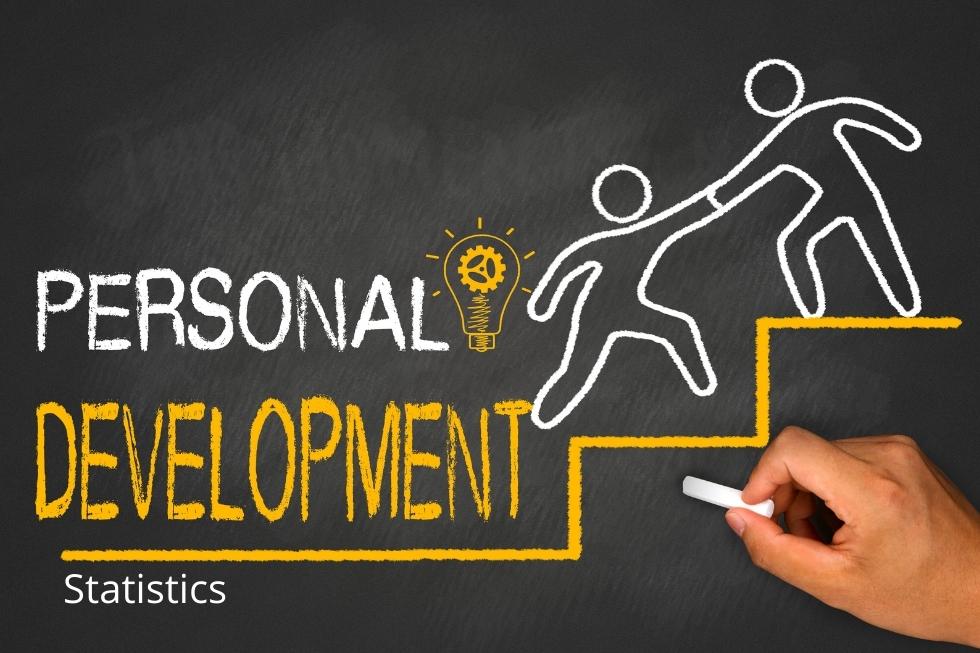 Personal development Statistics updated for 2022: We've put up the most comprehensive list of personal development statistics, including employee engagement and inclusion, learning, professional growth, and development.
By 2022, there's no doubt that continuing education and learning will be essential in careers like medicine.
We may all use a little more help with our personal development; therefore, it's good news for people who can't invest as much time into their studies as they wish or don't have access to the same resources.
There are several advantages to becoming a mentor or being mentored from a more comprehensive network and the increased possibilities of being promoted within your organization to more job opportunities.
We're now seeing an increase in the number of people seeking a mentor and an increase in the number of businesses implementing personal development programs to enhance their employees' learning, development, and skills.
With the demand for self-improvement increasingly high and a wealth of research accessible, we've put up a list of current personal development facts that you probably didn't know about:
General Personal development Statistics
When we talk about the advantages of personal development relationships, we need to be able to differentiate the influence they may have on various aspects of our lives. Personal growth has a significant impact on a person's or company's life and should be encouraged. Here are some of the most impressive statistics relating to personal improvement that you'll want to know.
Mentors and mentees frequently report that their personal development relationships make them feel empowered and give them a greater sense of self-assurance.
A mentor makes a person feel more valued and trustworthy. Only 36% of those with a mentor believe they are highly effective and beneficial.
Just 37% of professionals have a mentor.
89% of individuals mentored will mentor someone in the future.
Only one-quarter (24%) of 46-64 said they would only return to the office for in-person mentorship or coaching.
Personal development Statistics in Career Progression
Personal development and career advancement are closely linked. Personal improvement is one of the most popular strategies for professional promotion and progression, with many professionals looking for personal development connections to progress in their jobs. Developmentally speaking, self-improvement has been very helpful in assisting and guiding individuals looking to make career changes. Whether you're a coach or a student, this is also good for your profession.
Associates who have a mentor are 5x more likely to be advanced.
Mentors are six times more likely to be promoted than their coworkers.
According to recent research, workers who participated in a personal development program had a salary boost of 25% compared to those who didn't participate.
Personal development Statistics for Employee Retention
The first few days are crucial to a new employee's long-term success, yet many organizations overlook this. On the other hand, many businesses fail to acknowledge the significance of the first few days and the associated costs of retaining and training personnel. With over 22% staff turnover occurring within the first 45 days and 3x your annual wage for replacing someone, data speaks for itself. Having a personal development program in place has been shown to enhance employee retention, providing newcomers and old employees a sense of belonging and strong company culture, which are significant in encouraging workers to stay with their organization.
50% of younger professionals (median age 31) believe that a mentorship program at their workplace would encourage them to stay.
86% of professionals think that having access to personal development is an essential consideration in their decision to remain with a firm.
43% of experts said having access to personal development was crucial for remaining with a firm.
Employees are more likely to stay with a firm for longer if they are offered chances to develop and expand in their career and careers.
According to research, those with a mentor are more likely to be satisfied with their career. These findings suggest that having a mentor makes people feel better about their job. 9 in 10 employees who have one say they feel happier about their work.
According to a new study, approximately half of working Americans who don't have a mentor considered quitting their jobs in the previous three months.
Statistics on Diversity, Equality, and Inclusion: Developmental psychology statistics
Over the previous few years, there has been a lot of research that indicates that inclusive workplaces provide better results. Employees who feel included are more likely to be engaged and achieve higher levels. Companies are beginning to understand that inclusion and diversity in the workplace are essential for creating a firm that understands its employees and achieves success. We recently polled our mentors and mentees, and unsurprisingly, 82 percent of them believed that personal development was critical in overcoming diversity and inclusion barriers head-on. When employees perceive senior executives they can identify with, they are more active.
According to Lattice Data, only 28% of women have had a formal mentor.
On average, personal development programs increase the number of underrepresented individuals by 9% to 24%.
In addition, for one organization, the proportion of minority and female employees who were promoted or retained increased from 15% to 38% compared to their non-mentored coworkers.
Women are more likely than males in the workforce to have a mentor (54% vs. 48%).
Statistics for Business Owners and Entrepreneurs: Personal Growth
Whether you're a Fortune 500 firm or a small business owner, personal growth will impact your company. It won't help if you try to succeed at what you love alone. Having direction and assistance from someone who has gone down a similar path to yours isn't bad. More current corporate leaders recognize the importance of personal development connections for themselves and their workers. All companies will likely seek a mentor or implement a private development initiative shortly, whether they know it now or not.
Personal development programs are offered by 71% of Fortune 500 businesses.
A personal development program is offered by 42% of businesses.
Personal development relationships provide a survival advantage of approximately 60%. Small businesses with personal development interactions are 2.70 times more likely to survive five years or more than those who don't have them.
Personal development may help small and medium-sized companies succeed, according to 70% of these businesses.
Only 25% of small and medium business owners have a mentor.
According to a recent Small Business Majority survey, 92 percent of small company CEOs with a mentor believe it has directly influenced the development and survival of their firm.
According to a recent survey, more than half of small company owners mentor others.
According to a survey by Entrepreneur magazine, 58% of business owners would want to mentor young entrepreneurs.
A whopping 89% of small company owners who don't have a mentor would like to have one.
According to a study by Leadership IQ, 84% of CEOs said personal development has helped them avoid blunders in their organizations.
For businesses, 67% said personal development had increased their productivity.
More than two-thirds of businesses (69 percent) claim personal development positively influenced their earnings.
Personal development Statistics for Millennials
The Millennials are the most influential generation, which has prompted numerous businesses to examine how they function. According to studies, millennials will make up 75% of the global workforce in just five years. Millennials have unique demands from their predecessors, such as millennials seeking out training and feedback at work, and meeting these expectations may be difficult for managers worldwide. Having a personal development program in place is great for this generation, ensuring they get the attention and assistance.
Millennials who plan to stick with their company for more than five years are twice as likely to have a mentor (68%) as those who do not (32%).
According to the poll, personal growth is essential to a successful career for 70% of today's young adults.
After one year, a firm that implemented a reverse personal development program had a 96% millennial employee retention rate.
According to a recent poll, only 33% of millennials believe their leadership capabilities are being fully developed at work.
According to the Millennial Employee Engagement Survey, 68% of millennials who have a mentor plan to stay with their organization for more than five years, compared to just 32% of non-millennials.
Only 29% of millennials are engaged at work.
The majority of employees are concerned about the level of involvement of older workers at their firm, with 78% expressing worry.
61% of millennials in the workforce see personal development as beneficial.
There are many reasons why millennials want to leave their jobs. Still, the most common ones are that 35% believe there aren't enough chances to develop, and 28% feel their company lacks learning and development possibilities.
Millennials, on the other hand, want feedback. Only 19% of Millenials claim to get feedback from their bosses, and only 17% said that the comments they received were valuable.
Personal development Statistics for Young Adults
According to studies, personal development practices such as meditation, is particularly beneficial for young people's lives according to meditation statistics reported.
Personal growth has been proven to help students improve their academic, social, and career chances.
Having an actual influence on both the business coaching mentor and the interpersonal development process allows for genuine impressions on both sides.
Although they may not utilize these skills in the business world, young people who participate in an arts program acquire essential abilities that will help them develop as individuals. It also aids them in developing leadership, management, communication, and creative skills. Young people who participate in a personal development program can also give back to their communities.
Mentors for young individuals support mentees by instructing, counseling, and leading them through classes, professions, occupations, life decisions, and future education pathways while also serving as role models for them.
Students with a mentor are nearly half as likely to be absent from school.
A mentor raises grades, but it also reduces the chance of pupils missing school by more than a third.
According to a recent poll, young adults with a mentor had a 19.2 percent higher chance of obtaining an advanced degree than those who did not have one.
A mentor can help you find your passion and get into the field. According to a recent survey, 78% of young adults with a mentor were more likely to volunteer regularly.
The majority of young adults interested in becoming a mentor (90 percent) want to do so after they experience their first career setback.
59% of teens with a mentor get better grades than their peers.
A mentor can decrease your risk of alcohol abuse by 27 percent.
Conclusion 
So, what can we expect for personal development in the years to come?
The answer lies in the numbers.
As technology advances and more people enter into self-improvement blogs and programs, we can expect to see continued growth in all aspects of personal development.
Everything from mental health to physical fitness is on the rise, so there's no telling how far individuals will go in their quest for a better life.
If you're looking to stay ahead of the curve, keep an eye on these statistics and plan accordingly.
Are you ready to take your personal development goals to the next level?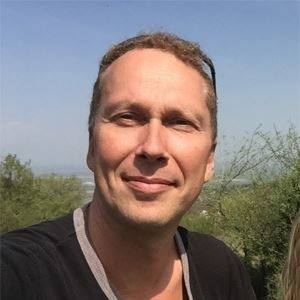 Petri Maatta is a photographer, filmmaker, and webdesigner who has been working for over 20 years in the creative industry. Fascinated by manifesting for business reasons, Petri was determined to find out what it took to create success. He started his career with seven years of business failures before he found success by learning about manifesting from a mentor with a Fortune 500 company. Today Petri shares his knowledge through DreamMaker courses designed to help people change their businesses and lives while living on their terms.
Subscribe to our free newsletter.
Stay up to date! Get all the latest & greatest posts delivered straight to your inbox