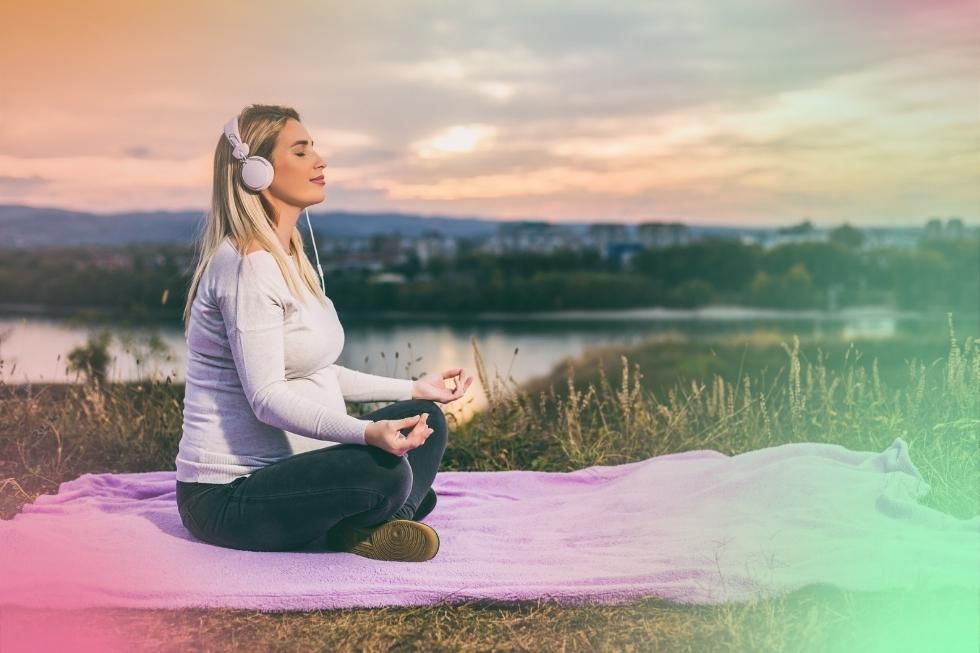 Are you looking for the most motivational self improvement blogs and websites that can help you improve your life?
Self-help blogs are prevalent right now, and the Internet has thousands of sites from various people who may assist in achieving success.
In this post, we'll highlight 44 self-improvement blogs that will help you become a better, more satisfied person.
(Side note: Reading and learning something new each day is another practical approach to enhance your life.)
Learn from these professionals and begin the incredible journey to success if you wish to start living a more mindful life or need to jumpstart your development process.
Let's get started!
The Best Self-Help Blogs and Websites for Bettering Your Life
She describes herself as an "entrepreneur, writer, philanthropist, and unshakable optimist." Her blog focuses on assisting readers in becoming the persons they desire to be. Marie TV is a YouTube channel run by Forleo that covers many topics, including self-improvement and life success.
Since the blog was posted on Oprah, Forleo has become a go-to expert for enhancing its talents and skills. If you're having trouble believing in yourself, send her your doubts, and she'll hold your hand through it. You will undoubtedly take that leap of faith due to her contagious enthusiasm and optimism.
·        Dr. Steve Aitchison (Increase Your Life Expectancy with Positive Thinking)
Steve Aitchison is the most incredible personal development blogger in the United Kingdom. His blog was created in August 2006 after searching for his authentic self. During his quest, he discovered three crucial things in life: family, being genuine, and paying attention to others.
Aitchison, a recovering alcoholic and drug addict, offers tools in this book to help readers develop good habits, alter negative ideas to positive ones, and discover the path to ultimate happiness. He is presently focusing on Guided Mind, which involves guided meditation.
James Clear's "About" page is an excellent example of a clear and honest overview of what his blog is about. He says that he is attempting to answer the all-encompassing question: "How can we live better?"
Dr. Clear focuses on providing self-improvement techniques that are based on scientific research. He thinks that change must come from within; in other words, the best way to make the world an excellent place to live in is to start by improving yourself before assisting others.
Like all the other writers discussed above, I began to Develop Good Habits to assist others in achieving self-improvement and personal development. Making reasonable objectives and developing daily; beneficial habits is the most excellent and only way to enhance our lives.
The aim of Develop a Good Habit is to assist you in developing good habits that will help you live a better life. It will also teach you how to gradually break old behaviors and make the most of your life by changing yourself in the best ways possible.
According to Chris Guillebeau, you don't have to live other people's way of life to be happy. He named his blog "The Art of Non-Conformity" to encourage people not to conform to the norm to make the world a better place. In addition, he discusses entrepreneurship, travel, and adventure in an unusual manner.
Guillebeau mixes personal development and community service uniquely. He feels you can do good for others while also benefiting yourself. His strategy is to figure out what's best for you so that you may become an agent of change in the lives of those around you.
DreamMaker (The Future of Manifesting)
Dream Maker is a relatively new law of attraction blog, and Petri Maatta launched the blog in 2016. Petri Maatta describes himself as a "photographer, creative designer, world school traveler, and avid reader of the secrets of the universe."
Petri's remarkable blog DreamMaker results from a significant life transformation he experienced after receiving coaching from someone outside his level of success. Petri's blog goes over all aspects of the law of attraction. You'll pick up something new with Petri's fantastic blog. He was so preoccupied with how things function and personal success that he resolved to start a firm when he figured out the secrets of success and promised himself that if and when he had them, he'd give this information away.
Zen refers to the state of mindfulness that aims to increase the ability to meditate and be intuitive. It emphasizes a person's capacity to practice self-control and awareness, where Leo Babauta draws his readers. His blog Zen Habits will show you how to declutter (physically, mentally, and emotionally) so you can concentrate on more essential matters in your life.
"Sea Change" is a habit learning program created by Babauta, and "Fearless Training" is a training course. Before developing another, Sea Change pushes you to concentrate on one new habit at a time, and fearless Training challenges you to face your fears and obligations head-on.
Mr. Hyatt is a well-known authority in the field of leadership mentoring. He is the author of several bestsellers, including "Platform University: Get Noticed in a Noisy World" and "Living Forward: A Proven Plan to Stop Drifting and Get the Life You Want." In addition to his blog, Mr. Hyatt hosts a podcast network called "Lead to Win."
We propose reading through Hyatt's blog if you want to learn how to be a great leader. His experiences and practical suggestions can help you develop your leadership capabilities and productivity.
The best-selling book in the New York Times, "The Subtle Art of Not Giving a F*ck," was written by marketing strategist and blogger Daniel Mallory Ortberg. His blog is entertaining, particularly for people who enjoy unusual and counterintuitive writing.
When you don't care about what other people think and say, I believe that you will be happier. He also discusses making good life decisions, developing better connections with others, and self-improvement. If you're seeking simple life advice on what to do with your life, Mark Manson is the guy to go to, and his blog is the place to be.
To achieve your objective, Barrie Davenport claims that you need action—realistic and quantifiable strategies that have been scientifically verified to work. Personal growth is not only a matter of reading and hoping, and you must get out there and observe what works and what doesn't.
The majority of the books on my list are based on emotional intelligence. While self-awareness and emotional intelligence are not always synonymous, they typically go hand in hand. This blog plans to help you increase your self-awareness and emotional intelligence. It also shows you how to break free from relationships that harm your life. Most importantly, it offers suggestions for developing better habits, confidence, and self-esteem.
If your idea of "personal growth" is "financial growth" or if you want to increase your earning power, Ramit Sethi is the person you need. He's the author of I Will Teach You To Be Rich, which was named one of Fast Company's top ten business books and was included in a Forbes Magazine 2013 issue next to Warren Buffett (which he's pretty proud of).
In his blog, Sethi goes beyond simply instructing you to boost your earnings, find your ideal job, and start an internet business. He also discusses how to master your inner psychology—the voice in your head—and how to deal with it.
Brain Pickings is not for beginners thus. If you dislike reading heavily researched material, you might want to look elsewhere. Maria Popova's writing focuses on more intellectual themes—topics that necessitate thinking deeply.
This blog is a fantastic read if you want to find out how Popova's inquisitive mind led her to be one of the most popular self-improvement bloggers of her time. She discusses life lessons she has acquired over the years, particularly creativity, spirituality, intellectualism, and development.
Thin, Simple Now (TSN) aims to provide a collection of real-life tales of personal development from various people. One clear message shines through the book: You are not alone in your circumstances, whatever they may be. There are various more people out there who are in the same situation as you and can relate to you without judgment.
Tina Su is the blogger who started and ran this well-known blog. She was formerly a software engineer with a six-figure salary, but she made a modest leap of faith and started her own internet company. Check out these excellent blog articles if you enjoy reading personal success stories from various people.
Tim Ferriss is a bestselling author of a blog, podcast, and several successful books who has achieved widespread renown. The Observer likened him to "the Oprah of audio," calling his influence "staggering." He's been compared to Jack Welch and a Buddhist monk by the New York Times.
So, why is Tim Ferriss so popular and successful? That's easy—because he sees the world from a unique viewpoint. You'll appreciate the realistic advice he provides on being more productive in your life if you listen to his podcasts or read his blog.
Scott Young describes himself as a "writer, programmer, traveler, and enthusiast of intriguing subjects." Starting from the moment before Scott's 18th birthday, his blog reflects his adult life. Scott was so interested in behavioral change and complex issues that he started a blog.
The blog started as, "What is the perfect way to live?" However, as time passed, Scott focused his attention on a narrower question: "How can I learn better?" This change was prompted by Scott's insight that learning is the key to personal development.
To "influence others to pursue their greatest interests by owning less stuff," Becoming Minimalist was created by Aaron Becker. The blog's name suggests that the author encourages personal development via minimalist living—less stuff equals less stress.
This blog is for people who appreciate minimalism. If you appreciate Becker's writings because they reflect your love of decluttering and organizing, you will undoubtedly enjoy them. However, keep in mind that the blog isn't only about living a minimalist lifestyle. Throughout his articles, Becker also discusses career and time management, financial planning, and wise parenting.
Tiny Buddha is all about self-reflection and how it may be used to enhance your personal growth and happiness. You can discover new skills to apply to your life, including managing obligations well, overcoming obstacles, achieving your objectives, and creating closer connections.
Even though the blog's name and content are devoted to Buddhism, it is not exclusively religious. Lori Deschene features tales and observations from people from all walks of life throughout all continents in this blog. She likes picking stories about happiness, love, relationships, positive development, mindfulness, and gratitude.
James Altucher is a journalist for The Financial Times and The Huffington Post. On his birthday a few years ago, an anonymous reader gave him the domain name jamesaltucher.com as a present. Two years later, a friend asked him to start a blog even though he didn't want to at first since he had no idea what to say or write about.
He began blogging as a hobby in 2011, but he eventually became inspired and committed to the practice. In The James Altucher Blog, he discusses his prior life experiences before offering counsel on coping with a similar problem. Choosing oneself and your pleasure in every decision you make is at the core of the blog.
Goodlife ZEN strives to encourage you to utilize your life and reach your full potential fully. It gives you entertaining and innovative strategies for achieving your goals and aspirations and practical methods for dealing with adversity with confidence and tenacity.
Zen master Mary Jaksch runs the blog, which is also written and psychotherapist. Mark and Laura Tong assist her.
Mr. Robbin's life story is an example of "from rags to riches." He rose through the ranks to find tremendous success, beginning as a janitor and later becoming a best-selling author and a sought-after life coach who earns massive fees every time he speaks or publishes.
Mark's blog is the place to go if you're looking for a more fulfilling and meaningful life. Tony Robbins' comments may give you inspiration and power in any area of your life, whether it's business, relationships, or anything else.
According to his blog's tagline, Arvind Devalia was born to motivate and push his audience to become the best they can be. It should come as no surprise that Arvind Devalia was created to inspire and encourage people to reach their full potential. His objective is for you to understand that you may make things happen and get stuff done despite any external influences.
Danielle LaPorte thinks that love is genuine. The tagline on her website, according to which she believes that "love goes deeper" and "stays there," is "Go deeper." She claims that if we love more deeply, without expecting anything in return, we may pour this love out into the world and gain self-agency and self-compassion.
Vanessa Van Edwards is the writer of "Captivate: The Science of Succeeding With People," a bestseller since its release in 2012. She's also the brains behind this blog, which focuses on human behavior and communication. Science of People is a research laboratory in Oregon that studies how body language affects influence, power, and charisma.
The goal of Edwards is to assist people in discovering what stimulates them. She thinks that to achieve genuine personal development, one must first grasp how people and communication operate in general.
The Hack Life by couple Marc and Angel Chernoff is a blog recognized by Forbes as one of the most popular personal development blogs, which aims to provide you with the tools that will help you recognize and change your beliefs into reality. The site also covers productivity, happiness, relationships, emotional intelligence, and general self-improvement.
The goal of this blog is to inspire, motivate, and enlighten you. They challenge you to see that you may always set your mind to something inspiring and motivational, even if something can't be changed.
Darren Hardy doesn't believe you're adequate; he believes you're tremendous. He feels you were designed for a purpose and have a unique talent. He understands that you can impact the world and that you may be a hero.
Hardy is the creator and original publisher of Success Magazine and Success.com, which are designed to assist individuals in expanding their knowledge and developing new abilities so that they may live healthy, productive life.
This blog, which I write with the assistance of other writers specializing in self-help and self-improvement, is called Happier Human. We aim to provide methods for people to live a better, happier existence, thus the name "Happier Human."
This blog also encourages goal-setting, mindfulness, and gratitude practice in addition to personal growth. You'll notice that we discuss science-based strategies for improving health, happiness, and fulfillment as you go through our sites.
Living your legend has one primary objective: "to connect who you are with what you do so that you may share your talents with the world." Each of us possesses our particular interests and abilities, which we can offer to society. To become a legend, you must first LEARN so that you may lead, and then GROW so that.
Scott Dinsmore created the site, and it was passed on to his wife, Chelsea Dinsmore, after he died. Live Your Legend is all about recognizing and understanding your unique truth and designing your life in a manner that reveals it.
Celestine Chua launched Personal Excellence in 2008 as her blog. Celestine writes about various subjects, such as conscious living, self-image, emotional mastery, productivity, business, and relationships. She also offers courses that you can complete at your own pace.
Whatever you desire to accomplish in life, you can do so—as long as you make it a priority. Her blog offers advice and instructions on living the best life possible. Although she disclaims being an expert in the field of self-improvement, her writings have undoubtedly impacted thousands of readers around the world.
Mark Morrow, the brains behind Smart Blogger, a blog that helps novice and aspiring bloggers succeed in blogging, founded Unstoppable. He's a software developer, business owner, marketing expert, and social media expert. However, as Morrow claims, there is only one simple phrase that can describe him: "a guy on a computer trying to make the world a better place."
The personal blog of Jon is Unstoppable. It documents his daily life challenges, how he tries to be the most excellent version of himself, and how others may do the same thing. If you're seeking a blog that will truly inspire you, we strongly suggest this one.
Brian Tracy International is a firm that specializes in educating individuals and organizations so that they may achieve their professional and personal objectives. Brian Tracy, the founder, has a background in economics, history, philosophy, business, and psychology. He has published over 70 books that have changed the lives of many leaders and entrepreneurs worldwide.
It's hard to understand that anyone else would have a more pleasant personality than Penelope Trunk. She is a writer and the creator of four startup businesses that focus on the connection between life and work. She decided to turn her attention to providing helpful career guidance through her blog after working for several large-scale, multi-million-dollar firms.
The trunk offers career advice in addition to providing high-quality education and Training. She feels that the key to success is a bold approach to Training and learning. We recommend Penelope Trunk if you're searching for a self-help blog that emphasizes career advancement and development.
"Psychology and Self-Improvement in the 21st Century" is the blog's tagline, and it pretty much sums up what Steven Handel has to offer. Handel is a self-improvement coach, author, and blogger who boosts confidence manages time, and improves relationships.
The Emotion Machine is a blog containing cognitive, social, behavioral, and positive psychology elements. It has a few references to mindfulness meditation, emotional intelligence, and philosophy. If you're searching for anything that can assist you in understanding the growth of the intellect and behavior in humans, this blog is for you.
The Brain is a self-help blog and website "dedicated to self-improvement." Erin Falconer, the site's creator, thinks we should take a more comprehensive view of self-help by employing a broader definition. As a result, she makes sure that her written works are helpful in people's lives.
The site is primarily concerned with five major categories: personal productivity, motivation, self-improvement, psychology, and philosophy. You'll notice how self-improvement and development are dealt with throughout each piece.
"Leadership for introverts" is the goal of Tyler Tervooren, who started and ran this blog. He aims to provide an outlet for introverts to voice their thoughts and ideas without fear of being judged. Tervooren believes he is an introvert, and his objective with this blog is to encourage other introverts to pursue leadership roles in their respective industries.
Riskology is a blog that teaches you to reach your most significant potential. It encourages individuals to embrace their personalities and chart new paths toward achievement. If you're an introvert who wants to join a larger group to make a difference in the world, this blog can help.
Paid to Exist was founded and formerly run by Jordan Michaelides, well-known for being the creator and former owner of a self-help website dedicated to assisting clients in determining their real interests. However, he shifted his focus to another area of his expertise—fitness, and health—with a new blog called "Uncaged Human."
Uncaged Human is a blog about current fitness and how living healthy may change how you handle life. According to Mead, one method to be content and happy is to connect with nature and everything the world has to offer. If you're looking for an alternative form of self-help, this website is worth reading.
The blog version of Eric Barker's best-selling self-help book with the same name, Barking Up the Wrong Tree, is called Barking Up the Wrong Tree. It features articles that explore the science underlying what success implies and how it is measured. Barker also offers guidance on how to conquer life's most difficult situations.
The book and the blog have been featured in various top publications, including the Wall Street Journal, The New York Times, and Time Magazine. You can read pieces on happiness, productivity, parenting, relationships, and success on the site.
This blog by Jenny Blake encourages people to take great leaps of faith and significant risks, even if they are afraid of falling and failing, as long as it means "wake up," "live largely," and "love the adventure." In a world full of others with demands, Blake promises to assist you in waking up, living large, and loving the trip.
We've all had that one thing we want to do but don't know where to begin. If you feel like you need assistance in doing it or just graduated from college and are still unsure about what to do with your life, this blog is for you.
Luminita Savic is the founder and owner of the Purpose Fairy blog, where she discusses how to discover happiness and one's life's purpose. According to Savic, happiness isn't a birthright; instead, it's a skill that people can learn.
You'll find a variety of material on the site that focuses on studying humans and human existence. You'll also discover how to maximize your potential and commune with your infinite self.
Your words have the power to influence other people's opinions, emotions, and behaviors. Words have enormous significance in our world today because they give us information about actions performed by others. Others may alter their behavior due to what you say or do not say or do not do. As a result of your attitude towards life, words can either empower you or break you down if spoken over time. Nisha Moodley feels that to succeed in life, you must "embrace your wholeness" and "embody your leadership." She champions three concepts: nutrition, regeneration, and freedom. Most significantly, she advocates for women's empowerment and gender equality.
If you like a holistic and multidisciplinary approach to life and work, this blog is for you. Moodley provides a variety of healing methods, in-depth coaching, and creative facilitation to help you improve your life and make it happier.
Daniele Watts is a nutritionist who devotes his time to assisting individuals in living healthier, happier lives. But that was just the beginning for Daniele because it was only the first step toward realizing his actual calling: to assist people in understanding themselves better. He thinks that learning the proper skills for your lifestyle is the key to success.
In this blog, Wells offers many strategies and ideas for individuals looking to discover the appropriate skill set for their objectives. He claims that "with the proper life skills, you can change everything," including your approach to achieving your aim. The article's goal is to figure out what methods work best for you by embracing your fundamental beliefs.
This blog was founded in 2011 by Joel Brown to foster and educate people who want to thrive and gain their goals in life. His enthusiasm for self-improvement, entrepreneurship, and success inspired him to establish a community where like-minded individuals could socialize and be motivated.
The content of Addicted to Success is more than a blog; it also includes video interviews with important people from all walks of life. It even has a podcast version, where you can listen to self-help and business gurus like James Clear and Jack Canfield discuss how to achieve success while loving what you do.
The Positivity Blog provides "tangible personal growth ideas" and "step-by-step methods that work in real life" to assist you to be more productive in your everyday activities. The site is dedicated to positivity and how to live a happier, more meaningful existence. It's also about how you can increase your self-esteem and decrease your worries and apprehensions.
The blog is written in both English and Swedish. Entrepreneur Henrik Edberg created it to inspire others, and his mission is to know that anyone may apply self-help and personal growth principles. This blog might be of interest to those seeking practical ways to achieve genuine happiness.
Final Words
The bloggers and authors mentioned above come from a wide range of fields. But they've all ended up at the same conclusion: self-improvement. It may take a long time, but the result is well worth it.
We, like them, realize that you have a high probability of attaining your goals in life. We hope that these self-help articles will inspire and motivate you to continue improving your life.
Do you have other favorite self improvement blog that should be added to the list?
Please leave a remark below with your thoughts on this subject.
If you find this blog helpful, please share it on your preferred social media platform so that others may become happier beings.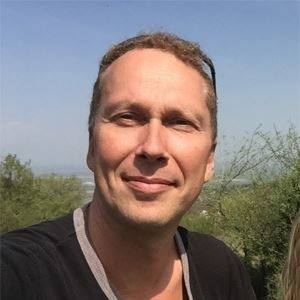 Petri Maatta is a photographer, filmmaker, and webdesigner who has been working for over 20 years in the creative industry. Fascinated by manifesting for business reasons, Petri was determined to find out what it took to create success. He started his career with seven years of business failures before he found success by learning about manifesting from a mentor with a Fortune 500 company. Today Petri shares his knowledge through DreamMaker courses designed to help people change their businesses and lives while living on their terms.
Subscribe to our free newsletter.
Stay up to date! Get all the latest & greatest posts delivered straight to your inbox