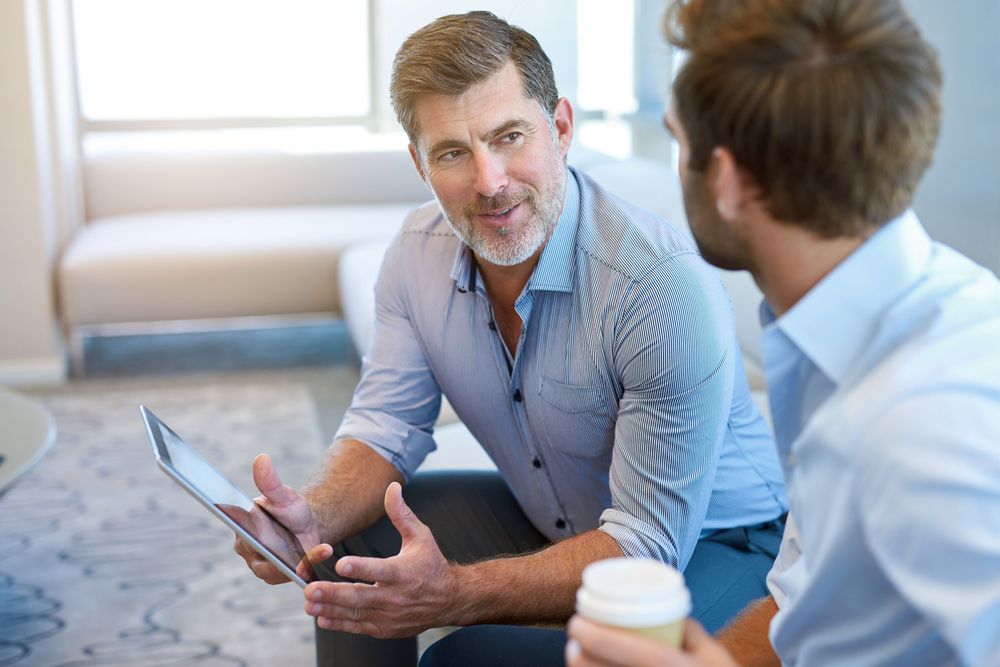 There comes a time in every person's life when what they currently have is simply not enough.
This relates to all areas of life, but career or business is a big one.
Society teaches us that business and career success is a top priority.
For many, our whole identity links to it.
Not all entrepreneurs, freelancers and business owners or entrepreneurship coaches, life coaches or career coaches have received the benefits business coaching offers
Yet most people become successful faster when they use business coaching programs.
It's quite natural to want success and there are many Law of attraction success stories.
We associate business success with:
financial freedom
freedom of choice
time freedom
geographical freedom
One caveat is that we must be able to admit when we are unsuccessful… and when we need professional help. Only then will we consider the most realistic ways of remedying the situation.
A Combination for Business Success
There are two things that form a killer combination for business success:
Business coaching (Action steps for achieving what you want)
Law of attraction mindset (Getting over limiting beliefs and directing your mind)
In this guide, I will cover why coaching is important in business, in detail.
I will also explain why business coaching may be the missing key to success.
The guide contains information on why a law of attraction mindset complements business coaching.
In some ways the two things are intrinsically linked.
There are at least 6 major benefits to making room in your life for business coaching. These benefits also help you develop a disciplined law of attraction practice.
First, let's take a look at the point in business coaching.
Why do people hire business coaches?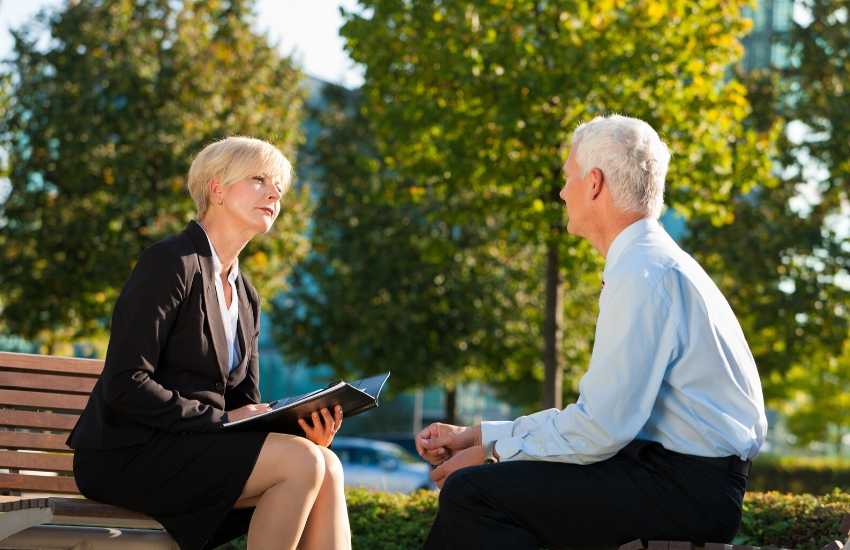 The question is why do smart people hire business professionals, leadership coaches, and executive coaches?
There are so many reasons why people opt in for business coaching.
It goes without saying that success and money are the main reasons.
It's a fair assumption that a good business coach will help you to get on the right path.
Tony Robbins is a great example of a world-class business coach.
He uses the law of attraction and meditation to rocket-launch his own success… it works for most of his followers too.
Another example is the late Dr. Wayne Dyer and his ten principles for manifesting and becoming successful.
He thoroughly understands the law of attraction and why mindset is everything, and inspires people all over the world.
So what is it you should expect from a coach?
I can think of at least four things:
Business coaches have a wealth of experience
Coaches are usually successful. They understand the principles and attitudes behind lasting success. They may know something you don't. Coaches are adept at planning, analyzing and communicating.
Business coaches help you 'see the woods for the trees'
When you're too close to something, you can't see the full picture. A business coach is likely to be much more objective than you are; so they can be more honest.
Business coaches are inspiring
Your coach is likely to bring a fresh energy to the table. A new set of visions, ideas and strategies that inspire you to pick up the baton again. Only this time your guide will be behind you to preempt errors in judgment.
Business coaches build your confidence
If you have no confidence in your own business, you have little chance of success. A business coach can step in to inspire you with tried, tested and fruitful techniques. Once you start to apply these techniques and see results, your confidence grows.
Now let's examine the main business coaching benefits. We will also look at the benefits of adopting a law of attraction mindset:
Benefit 1: Business coaching highlights your blind spots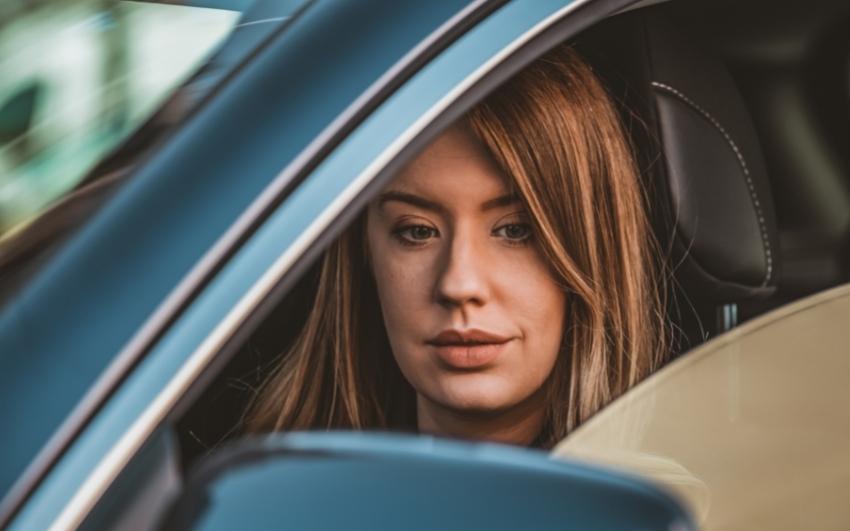 Some might say all entrepreneurs need a business coach. A coach steps in precisely to show you where you are going wrong… and how you can do better. There would be no point in taking offence to this – the goal is self improvement. If you're self-honest and truly want to achieve, you'll acknowledge your weaknesses.
Your business coach understands success. They first had to overcome their own blind spots. They're worthy allies, as your success is their success. They will tell you straight where you're going wrong, so you have a head start in making improvements.
That's why overcoming blind spots is one of the major business coaching benefits!
How your law of attraction mindset can help to highlight your blind spots:
Noticing your blind spots doesn't happen without effort. In daily life, it often takes a harsh experience or another person to make you see the errors in your thinking. Practicing the law of attraction is a very personal thing. Only you will be able to correct your flawed assumptions and conditioned thought patterns.
When you've been using the law of attraction for a while, success tends to happen. Success is freeing. When you're wrapped up in achieving something, your mind tends to focus on that goal.
You're not thinking about what you're doing wrong until it doesn't work out. On the other hand, your law of attraction success allows you sit back and relax a little. This is usually the time when you can clearly see (and admit) where you went wrong before.
Benefit 2: Business coaching encourages critical thinking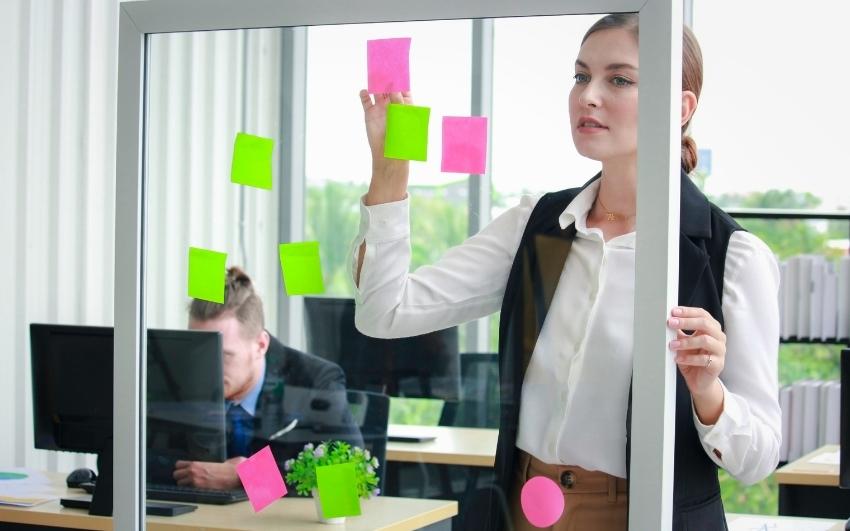 Critical thinking is one of the most powerful business coaching benefits. It's an excellent habit to develop in life. Business coaching absolutely demands it, in fact. Your coach is a professional critical thinker, so you can take advice from them on how to master it.
Business coaching allows you to analyse the entire picture without emotional bias.
How your law of attraction mindset can encourage critical thinking:
With regular law of attraction use, you learn to assess your own thought processes. You start to notice not only what you think, but how you think… and why. For instance, you know that you need to consider the following things:
What is it that you really want?
What are your mental habits?
What were you doing before that wasn't working?
What have you done recently that worked well?
These assessments are crucial for business success. It also makes sense to treat your law of attraction activities like business activities. The law of attraction is an integral part of business success – for those in the know, at least.
If you are using visualization boards or vision books, you'll have a physical record of your success. These double up as tools for future analysis. The more notes you make, the better you'll be able to remember what worked. How quickly did it work? Which methods did you use to attract it? Keep records of the details of your success and you can only expect more of the same.
Benefit 3: Business coaching promotes a 'success' mindset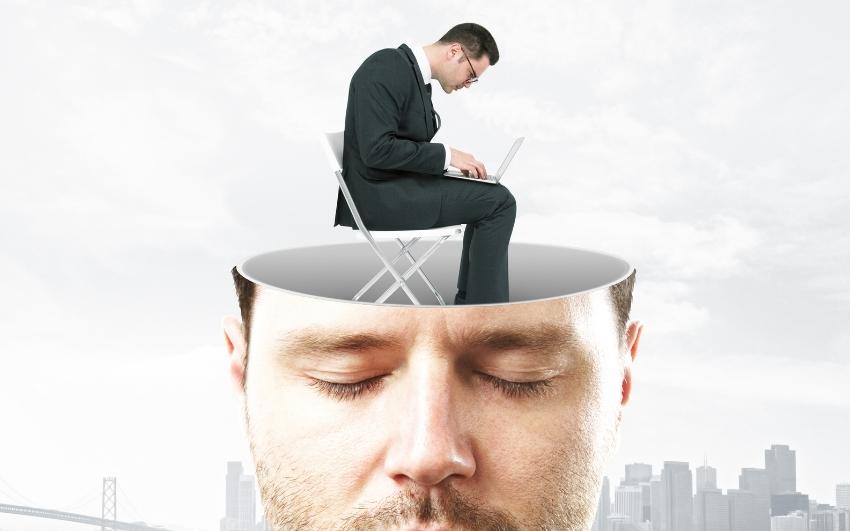 This is simple. All business coaching benefits should conclude with success. This leads to a 'successful' mindset. How? The new strategies lead to results and you feel the emotions associated with success. Heady emotions!
Your emotional state is addictive. You'll love the feeling your successes bring, however small. Once you achieve several in a row, you will start to feel like a successful businessperson. Without the coaching, you may remain stuck in your habitual processes. Conversely, your coach's fresh energy and knowledge injects life into your business.
Your mindset transforms… and your business coaching benefits are in full effect!
How your law of attraction mindset promotes a success mindset:
When you have a serious and disciplined law of attraction mindset, you have your mind one thing only: success. The more you learn how to achieve success with the law of attraction, the more your mental habits align with success.
Imagine you've been successful three, four, five times in a row. The thoughts that stem from this success are habit forming. Before you know it, you have the perspective of a successful person.
That's a key element in using the law of attraction.
The moment you set to a task or goal with the expectation of success, you can't lose.
Benefit 4: Business coaching broadens your vision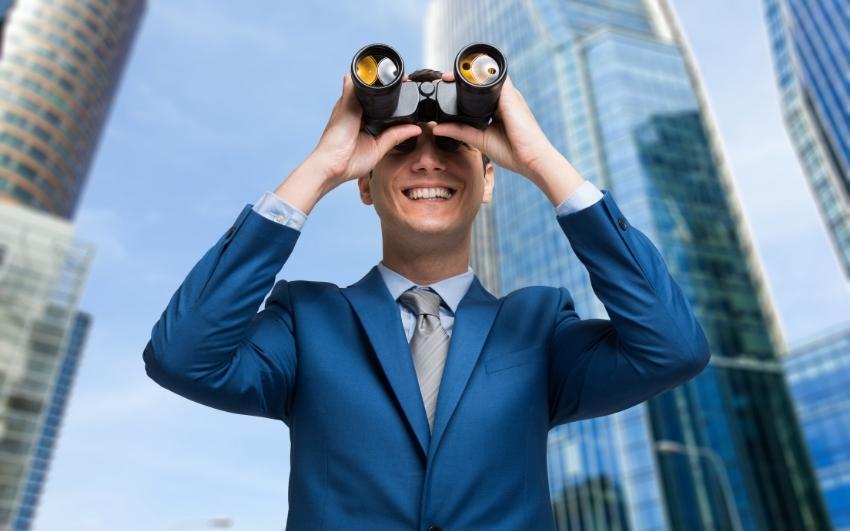 The reason your coach brings so many business coaching benefits is this:
They have more business experience than you
They can see ten steps ahead on the chessboard
They understand contingency plans
They can objectively visualize you in a powerful place
All of this implies a greater vision. If you already had this, you wouldn't be looking for these business coaching benefits in the first place! What your business coach sees will eventually become what you see. Their teachings will manifest as the success you seek.
Your coach is showing you how to see beyond the face value details. Similarly, they are not as wrapped up in your goals or issues. This means they have the clarity of thought that can bring you back a few paces to see the bigger picture… ongoing.
How your law of attraction mindset can help to broaden your vision:
Think back to when you were a small child. Your world was pretty small, but you had no awareness of that. Not that it bothered you – you can't care about what you don't know about!
Experience teaches us better than anything on earth. Not every adult has cracked it when it comes to perspective though. For example, people who never left their hometown are unlikely to have the worldly wisdom of a seasoned traveler. Yet they don't know what they're missing, so they don't mind. They operate from within limited parameters, which they apply to all areas of their lives.
Using the law of attraction in business or otherwise gives you a toolkit. You can use it to deal with almost anything life throws at you. You can even start to select some of what life throws – and to some degree, what you're going to catch.
Essentially, you start to see that 'the world is your oyster'. Just as the oyster creates its own pearl, big achievement is within your capability. You start to dream bigger, and bigger… and bigger. Your horizons become infinite.
Benefit 5: Business coaching helps you relate to others better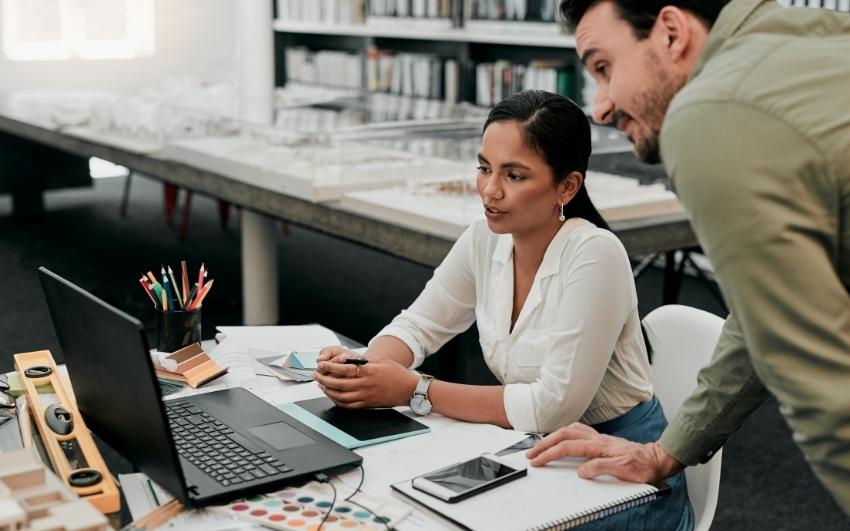 Another one of the greatest business coaching benefits is improved relations. That includes employees, which may be crucial to your business. Either way, it can't hurt to develop this skill for general communications.
Your business coach can help you to consider and analyse the mindsets of your employees so that you can help them to grow. Realistically, your coach wouldn't be a coach unless they understood people well. They also tend to genuinely care about helping others.
Understanding people is only a matter of willing, and practice. When you understand your employees, colleagues and associates well, they'll respect you for it. They're more likely to root for your success as well as their own.
How your law of attraction mindset can help you relate to others:
When you utilize the law of attraction regularly, your mind can't help but open to new possibilities. You also perceive wider layers of reality. When this happens, a natural consequence is to want the same for others. You realise that there is so much more to this existence than meets the eye.
You also start to understand that success is not just something for life's natural go-getters. Business success – and any kind of success – is something available to us all. When you strive for success in business, you naturally want your employees to be successful. You want them to have the same mindset as you… a successful one!
Benefit 6: Business coaching helps you prioritize
Another of the important business coaching benefits is prioritization. This is second nature to your coach. He or she will be able to help you get your activities, thoughts and goals in order. When your priorities are realistic and organized, you can expect the most auspicious outcomes.
The coach helps to ensure you don't have contradictory goals. For example, you want to open an office in London, but you also want to be giving weekly talks in Beijing. You must consider factors like:
Which thing is most important?
Which needs to happen first?
Will the two things clash?
What impact will this have on your weekly schedule?
Prioritizing well allows you to set clear and achievable goals. You should aim to create a realistic timeline.
How your law of attraction mindset can help you to prioritize:
When you learn how to develop a law of attraction practice, you soon understand the importance of prioritizing. Just as in business, you must focus on exactly what you want with the law of attraction. You can't afford to send out mixed messages if you don't want mixed results.
That why coaching is important in business.
So what happens when you combine business coaching with the law of attraction? Understandably, the business coaching benefits are dramatically enhanced. Likewise, you hone your law of attraction skills. It's a double-whammy for success. You have granted yourself every possible chance of achieving your grandest dreams. Failure is simply no longer an option.
Conclusion
A good business coach has been where you want to go, they can teach you the tactics and mechanics of getting there.
A great business coach will also help you create a growth mindset using Law of attraction skills to make things happen even faster.
In general, a business coach can help you achieve your goals:
achieve their goals
teach you leadership skills
teach you soft skills
help you increase sales
increase profitability and increase your revenue
create a profitable businesses
systematize your business to have more free time
Related:
44 Self-Improvement Blogs & Websites to Inspire Your Personal Growth
Benefits of Meditation for Individuals and Society as a Whole
Why Mindset Is Everything: The Key To Success, Health and Wealth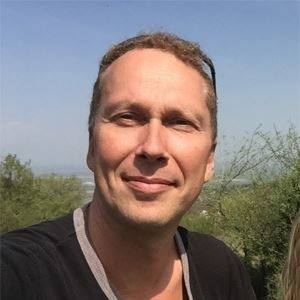 Petri Maatta is a photographer, filmmaker, and webdesigner who has been working for over 20 years in the creative industry. Fascinated by manifesting for business reasons, Petri was determined to find out what it took to create success. He started his career with seven years of business failures before he found success by learning about manifesting from a mentor with a Fortune 500 company. Today Petri shares his knowledge through DreamMaker courses designed to help people change their businesses and lives while living on their terms.
Subscribe to our free newsletter.
Stay up to date! Get all the latest & greatest posts delivered straight to your inbox