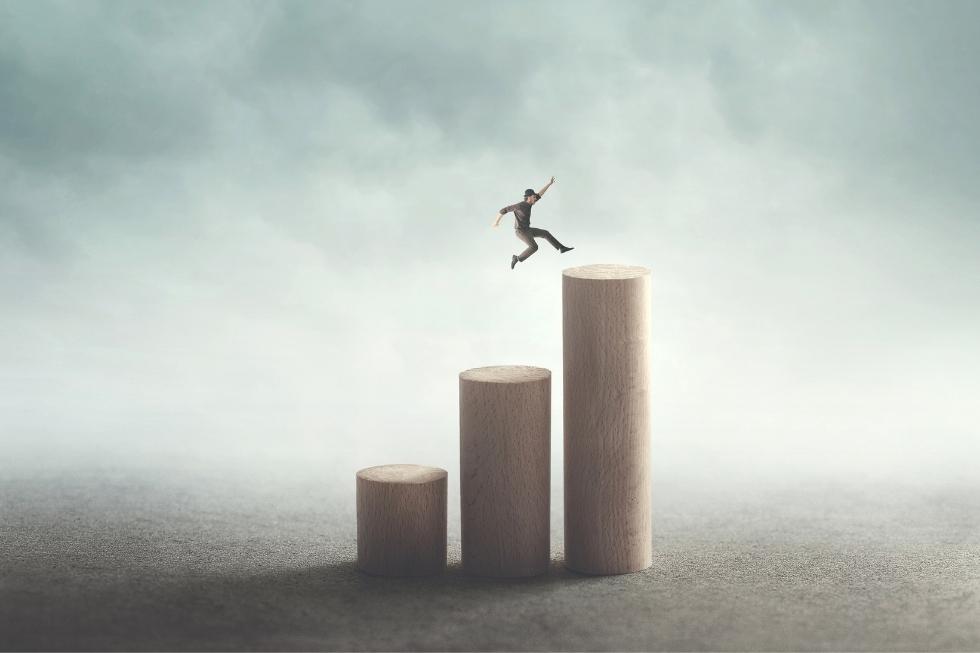 In this post we will share all Napoleon Hill quotes and wisdom that will inspire you to achieve greatness in your business and life.
Napoleon Hill's courses in selling and advertising was founded on the idea that a positive attitude, continuous personal improvement, and hard effort were the keys to financial success – and becoming wealthy.
Hill wrote ten books that have sold over 100 million copies for the next 40 years. (Think and Grow Rich, which was first published in 1937, is still popular on Amazon sales charts 80 years later.)
And in the process, he became a relentless producer of motivational quotes.
These quotes by Napoleon Hill on purpose, mastery, self-discipline, inspiration, and initiative—basically everything you'll need to succeed (in whatever way you want to define success)
Napoleon Hill, the Legend
Napoleon Hill was a legend in the business world and is still referenced today as an authority on success.
His work, "Think and Grow Rich" is a must-read for any growth minded entrepreneur.
Napoleon Hill is known as one of the most famous authors on success. His work has inspired people for generations, and his quotes are just as relevant today as they were when he first said them. If you're looking to achieve success in business and in life, then these quotes from Napoleon Hill will help get you there.
In this blog post, we'll share some of his best Napoleon Hill quotes that will help you reach new heights.
Best Napoleon Hill Quotes
"Whatever your mind can conceive and believe, it can achieve."
"Tell me how you use your spare time, and how you spend your money, and I will tell you where and what you will be in ten years from now."
"A goal is a dream with a deadline."
"The man who does more than he is paid for will soon be paid for more than he does."
"Don't wait. The time will never be just right. Start where you stand, and work whatever tools you may have at your command and better tools will be found as you go along."
"Some people dream of success, while others wake up and work hard at it."
"Most great people have achieved their greatest success just one step beyond their greatest failure."
"Success comes to those who become success conscious."
"Any idea, plan, or purpose may be placed in the mind through repetition of thought."
"When your desires are strong enough, you will appear to possess superhuman powers to achieve."
"The starting point of all achievement is desire. Keep this constantly in mind. Weak desires bring weak results, just as a small fire makes a small amount of heat."
"Great achievement is usually born of great sacrifice, and never the result of selfishness."
"Opportunity often comes disguised in the form of misfortune or temporary defeat."
"Every adversity, every failure, every heartbreak, carries with it the seed of an equal or greater benefit."
"It is literally true that you can succeed best and quickest by helping others succeed."
"Success is good at any age, but the sooner you find it, the longer you will enjoy it."
"It takes half your life before you discover life is a do-it-yourself project."
"Victory is always possible for the person who refuses to stop fighting."
"When defeat comes, accept it as a signal that your plans are not sound, rebuild those plans, and set sail once more toward your coveted goal."
"A positive mind finds a way it can be done; A negative mind looks for all the ways it can't be done."
"The way of success is the way of continuous pursuit of knowledge."
"Deliberately seek the company of people who influence you to think and act on building the life you desire."
"You are the master of your destiny. You can influence, direct and control your own environment. You can make your life what you want it to be."
"You give before you get."
"Strength and growth come only through continuous effort and struggle."
"The ladder of success is never crowded at the top."
"The more you give, the more comes back to you."
"Think twice before you speak, because your words and influence will plant the seed of either success or failure in the mind of another."
"Create a definite plan for carrying out your desire and begin at once, whether you are ready or not, to put this plan into action."
"When you have talked yourself into what you want, right there is the place to stop talking and begin saying it with deeds."
"Patience, persistence and perspiration make an unbeatable combination for success."
"Plan your work and work your plan."
"You can think your way into or out of almost any circumstance, good or bad."
"Procrastination is the bad habit of putting of until the day after tomorrow what should have been done yesterday."
"If you cannot do great things, do small things in a great way."
"No one is ready for a thing until he believes he can acquire it."
"Keep you mind fixed on what you want in life: not on what you don't want."
"If you do not see great riches in your imagination, you will never see them in your bank balance."
"Action is the real measure of intelligence."
"You become what you think about."
"To be a star, you must shine your own light, follow your own path, and don't worry about darkness, for that is when the stars shine brightest."
Conclusion
How do you achieve success in your business and life?
One route is to follow the advice of Napoleon Hill, who was a pioneer in the field of personal development.
With these powerful words of wisdom as your guide, you can't help but find success!
Napoleon Hill is considered one of the most influential success authors of all time. His work, Think and Grow Rich, has sold more than 20 million copies and been translated into dozens of languages. In it, he shares the wisdom gleaned from interviewing some of America's wealthiest and most successful people.
Do you have a copy of 'Think and Grow Rich'?
If not, you should get one.
This book is a must-read for any business owner looking to achieve success. It was written by Napoleon Hill, one of the most successful businessmen of all time. In it, Hill discusses the 13 principles of success.
These principles have been proven time and again to lead to success in both business and life.
In this post we have shared some my favorite Napoleon Hill quotes that will inspire you to achieve greatness in your business and life.
Related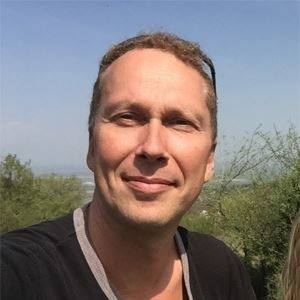 Petri Maatta is a photographer, filmmaker, and webdesigner who has been working for over 20 years in the creative industry. Fascinated by manifesting for business reasons, Petri was determined to find out what it took to create success. He started his career with seven years of business failures before he found success by learning about manifesting from a mentor with a Fortune 500 company. Today Petri shares his knowledge through DreamMaker courses designed to help people change their businesses and lives while living on their terms.
Subscribe to our free newsletter.
Stay up to date! Get all the latest & greatest posts delivered straight to your inbox