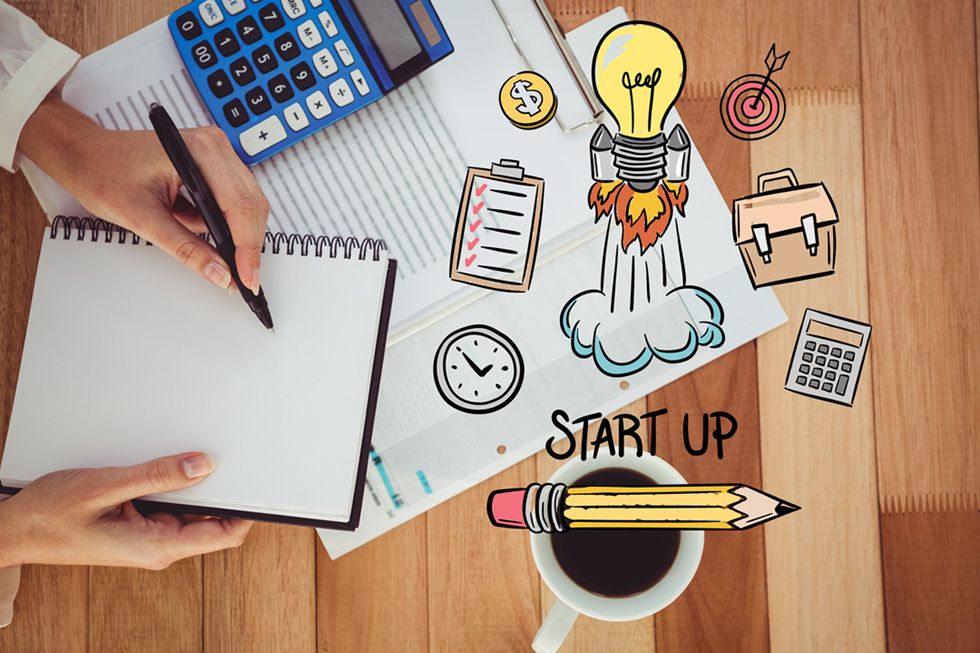 Choosing a business idea is perhaps one of the most vital decisions you can ever make. A fantastic business idea that is based on your passion, will make your rise in the business world easier. In the end it will be possible for people to identify with you, your message and your purpose.
A bad business idea on the other hand can really make your job a big challenge. You will find that people don't feel compelled to your service or products and you will always scratch your head at a loss not knowing where it went all wrong. We don't want you to go through this and as such, we have created a list of 50 great business ideas. And this are not just any business ideas, they have helped many people generate good income.
Well, without further ado, here are 50 great business ideas to take note:
Let's dive right in.
1. Podcaster
The popularity of podcasts has grown in recent years and many podcast producers and hosts are now monetizing their shows daily. Podcasts hosts who have a good following can be used by advertisers and even sell products or services to the audience themselves.
Example: Jordan Harbinger has managed to create a strong business from podcasts dubbed the Art of Charm. And he is not alone; John Lee Dumas with his Entrepreneur on Fire podcast has also managed to build a strong business.
2. Blogging
The bloggers have for so many years now delivered free content to their audiences in a wide range of topics. Whether its fashion, art, marketing or any other area, there is always a blog dedicated towards offering information to a selected audience. Bloggers can monetize their blogs by selling or advertising products to the audience or the following they have managed to develop over the years.
Example: Dana and John Shultz and their blog Minimalist Baker have managed to create a good business behind their following online.
3. Selling products on EBay or Etsy
EBay and Etsy provide an already build platform online where people can sell different types of products online. There is no need to develop your own site, just get to EBay or Etsy and start selling.
Example: Jess Lively has created a good business selling jewelry in Etsy and EBay and her story is quite inspiring.
4. Wedding photography
Any couples who want to get married are always on the lookout for a talented photographer. In most cases, wedding photography attracts better rates for photographers compared to any other type of photographer and as such, it offers a great chance to make some really good money.
Example: Jen Wojcik has created a successful wedding photography business with an impressive list of clients and an outstanding portfolio.
5. Video production and creation
Videos have become quite prominent especially on social media sites like Facebook. Videos are now finding practical applications in sales, marketing and even education. Video creation and production is therefore one area you can make money and even in the future, demand for these videos will just continue to grow.
Example: Chris Johnson of Simplifilm has built a successful video creation and production business and makes a living doing this on a full time basis.
6. Content creator/ Freelance writer
As the use of podcast and videos in marketing continues to rise, the use of content still remains the most effective tool. Demand for content is always going to be there and as a talented freelance writer, you can make good money taking advantages of writing opportunities with businesses looking for blogs, magazine articles, and any other type of content.
7. Personal Chef
The world has become fast these days and it seems our insanely busy lives has left very little room for a properly home cooked meal. However, the need for proper eating habits is still a concern and many busy people are now resulting to hiring personal chefs at home for healthy and delicious meals.
Example: Chef Shelley runs the site Chef in the 'Burbs a successful platform where honed recipes are shared especially for picky eaters.
8. Freelance designer
Although there are a number of DIY website creation platforms, it may take a beginner a long time to get the task done. It is because of this that many businesses would prefer to hire expert designers for their websites.
Example, Chuck Logan Decker is the founder of Digital Telepathy, a leading design company that also offers training to upcoming designers in the world.
9. Photography trainer
If you already have a successful photography business, you can increase revenue by offering training to upcoming photographers.
Example: Darlene Hildebrandt is the founder of Digital Photo Mentor, a training platform for upcoming photographers and she has made a strong business out of it.
10. Copywriting
Copywriting is the art of creating content designed to inspire a specific action that leads to a sale, a lead, or an inquiry. A copywriter may be required to do sales pages, marketing emails, or even landing pages for a company or business.
Example: Faith Watson has built a successful career as a copywriter and is the founder of Pen to Zen, a top copywriting company that offers writing services to clients around the world.
11. Online course creation
Information products like online courses have become quite popular in recent years so in case you have some knowledge in a given subject, you can share it with your audience and make some money doing it. You can host the course alone or host in online educational sites, either way; you can make good returns with it.
Example: John Corcoran is the owner of Smart Business Revolution, a successful business training course that has sold millions in recent times.
12. Offering software as a service
The need for software in solving business problems will always be there and if you have enough skills to create software products, you can sell software as a service to a selected group of customers and earn some money while you are at it
Example: Omar Zenhom is the creator of Webinar Ninja, a software solution that makes hosting webinars easy and as far he has made a living out of it.
13. Curated resource seller
This idea simply involves selling curated resources to an established audience that you have. In most cases, these resources come at a discounted rate.
Example: Tom Ross launched Design Cuts, a business that offers exclusive deals on design tools and made $100K just from that.
14. Web conversion expert
The work of a web conversion specialist is to ensure that visitors who come to a website take the desired action and demand for these kinds of skills is very high.
Example: John Muldoon has created a name as a specialist in website conversions and continues to make good earnings with this.
15. Sell with Amazon FBA
Many people think that Amazon only sells books but that is not true. Using Fulfillment by Amazon, you can store your products on Amazon warehouses and the products will be delivered to the customer every time a sale is made. You can make very good money with this.
Example: Dave Stewart is the founder of Crystal Creek Gear and has continued to sell numerous programs through the Fulfillment by Amazon program.
16. Personal trainer
You can either be an in person or an online personal trainer but either way, it seems many people these days have weight issues and you can always be sure that there will be someone to use your service especially if you know your way to the gym.
Example: Darren Stehlen has build a successful business as a personal trainer and owns the site Eat, Move, Be.
17. App Developer
The mobile app development sector especially for iOS is really booming and you can make good money taking advantages of these opportunities.
Example: Nathan Barry created the popular email service ConvertKit but at first he was an App developer and made good returns in it.
18. Researcher
Many busy business persons, journalists, and authors may not have enough time to do research and they will often outsource this to third party. With simple research skills you can create a business and earn a living from it.
Example: Jolene Davies is the founder of In the Know With Jo, a leading and highly successful research and consulting company.
19. WordPress plugin Developer
Wordpress allows independent businesses to create functional websites quick but it is only through custom plugins that the sites can become fully operational. As a plugin developer, you can supply your products to companies and businesses and make good money while you are at it.
Example: Anne Dorko is the developer of WordPress Dictionary Plug-in and she has made a good amount of money for that.
20. Freelance animations
Animated videos today have become central to online marketing efforts and if you have a skills set in this area you can reap big in the advertising and marketing sector.
Example: Christina Mayes founded Yon and Yonder Studies, a company that offers visual communication services including animations for different practical applications.
21. Social media consultant
At this day and age it seems all businesses need social media in their marketing plans. But even then, not all businesses have the time or the required skill set to get this done. In that case, many would prefer to hire a social media consultant to handle the job. Social media marketing is a growing strategy in modern digital businesses and demand for social media consultants will always be high.
Example: Toni Rulli is a highly rated social media marketing consultant and he helps companies do social media marketing the right way.
22. Youtube
Youtube offers a platform for people to create videos or blogs and build an audience behind them. With increased subscriptions to their channel, revenues can be generated through youtube advertisement programs or even product placements on the video by other companies.
Example: Matt Geovanisci launched a thirty day entrepreneur manual that he prompted on his channel Money Lab. This generated numerous sales.
23. Affiliate marketing
Affiliate marketers make money by marketing products from other companies. They can earn money through commissions for every product sold or through joint ventures.
Example: Pat Flynn, of Smart Passive Income has raised significant revenue using her expertise as an affiliate marketer today.
24. Exam preparation expert
A lot of people always want to pass exams and if you can offer the help they need to achieve this, you can build very good revenue opportunities.
Example: Mike Grossman is the founder of Professional Practice Exam Headquarters and he earns his living by helping people prep for exams.
25. Small business coaching
A small business coach will help a startup improve its potential and practices for better results. The coach offers expertise and in turn he or she is paid for the service.
Example: Jason Billows is the owner of Essentials of Book yourself solid, a business coaching program that helps small businesses achieve success.
26. Launch consultant
A launch expert is responsible for offering expertise on the best way to launch a product so that long term gains are realized as planned.
Example: Tom Morkes is a book launch specialist and has helped authors make successful book launches while earning a living from this line of work.
27. Life coaching
A life coach will work with a client and help them to address some of the personal challenges that seem to bother them; they will help clients overcome fears and fulfill their full potential.
Example: James Mondry is a successful life coach that works with corporate leaders and managers.
28. Facebook ads experts
Advertising on Facebook is an increasingly effective strategy for businesses today but it is a very dynamic concept. In order to keep up with what's new in Facebook ads, companies will hire Facebook ad consultants to ensure they are making the most out of their ads. You can earn good money offering your services to such companies.
Example: Clair Pelletreau owns a Facebook ad consulting business and it has become so successful earning her lots of income.
29. Ebook creation
This idea is all about selling digital books that are geared toward offering informative help for people in different situations. If the information an ebook offers is useful, people will have no problem paying for it.
Example: Brett Kelly's Evernote Essentials was one of the most successful EBooks that in the end generated lots of income for her.
30. Productivity consulting
A productivity expert helps people who have too much to do every day to manage their time well so that the effort they put is not in vain. It is simply about training a client to make the most of their time and resources.
Example: Lilly Weisz is the founder of Simplified Life, a platform that helps in productivity improvement for busy people and companies.
31. SEO consultant
Organic website traffic today is driven by google and with numerous algorithm changes on search engine results, many websites always need to be updated with their SEO strategy. An SEO consultant can help companies manage seo marketing and if you have skills in this area, you can earn good money.
Example: Liz Lockard is a leading small business marketing company that offers SEO consulting to small businesses.
32. Poster maker or coloring book maker
Coloring books either for children or for adults are becoming very popular and if you have the right art skills to create posters and coloring books, then you can make good money doing this.
Example: illustrated Children's Ministry is a company that creates children color books and posters and it is a very successful business.
33. Event Planner
Organizing events is also a great way to make money. Whether it's a conference, a fashion show, or an industry event, you can make good money offering your expertise in planning and organizing these events:
34. Tour Guide
In case you are a guy who loves the outdoors, and visiting popular destinations around the world, you can work as a tour guide and help others enjoy the magic of travel every day. You can definitely make good money with this easily.
Example: Jodi Ettenberg, a world traveler is the brains behind Food Walks around Saigon and has exposed her audience to Vietnamese foods while making a strong business out of this.
35. Website flipping
It's not just flipping houses that can get you some good money. Even flipping websites is a good way to earn money. You just buy sites, design them and sell them at a profit for customers.
Example: Chris Guthrie is the owner of UpFuel and he made almost $50K in 20 months while flipping websites.
36. Art teacher
Art is a central part of the modern culture and there are so many people who appreciate work and would pay some money for better artists. If you have some skills in art, you can either create art or teach people how to do and earn good money.
Example: Elaine Luther has helped people hone art skills with her coaching and training services and is making good money from it.
37. Public Speaking
Speaking at events is also a way of earning good money and whether it's a conference, seminars, or events, there will always be organizations ready to pay for people who can speak and deliver value for the audiences.
Example: Josh Shipp, a leading public speaker earns a seven figure salary each month just from public speaking.
38. Virtual assistant
Email and calendar management, Blog and social media management, and even travel arrangement are some of the things a virtual assistant can do. The virtual assistant is mostly hired by busy people in administrative leadership and it can be a great way to earn money.
Example: Hannah Obrien is a successful virtual assistant and runs a very strong business in this particular area.
39. Ghostwriting
A ghost writer simply produces writing meant to be published under another person's name. Ghost writing is a very good way of earning money and people who have enough skills will make good money in ghost writing.
Example: Kevin T Johns is a ghostwriter and he has developed a strong business, writing on behalf of other people.
40. Digital Scrapbooking Teacher
The idea here is simply to teach people how to create digital scrapbooks and you can rest assured that there are a whole generation of clients who will take this service and pay for it.
Example: Cassel is the founder of Scrapbook Campus, a successful business that helps people to create digital scrapbooks.
41. Food product creator
A lot of people are always interested in new foods and drinks and you can make a living feeding them with unique delicacies from your own kitchen.
Examples: Marianne Sundquist is the founder of Mess Hall Cocktail Co, a company that sells preserved cherries for customers.
42. Personal care and beauty products
This is a very unique opportunity that allows you to sell personal grooming and beauty products to help people feel and look better anytime.
Example: Kelsey Hunt is the owner of Clean Pits Co, a company that sells natural deodorant products for both men and women.
43. Health and wellness support
This is an idea that can work well for people who are good with people and it is a job that involves moving people towards a happier life.
Examples: Aimee Pasek is the founder of Be Strong Peaceful, a company that offers wellness support including yoga through an online platform as well as a brick and mortar studio.
44. Apparel Producer
This is an idea for people who are passionate about clothes and if you are one of them, then you can easily make money in apparel design.
Example: Brendan Hufford is the owner of Ok! Kimonos, a company that designs the best gear for the little Brazilian Jiu Jitsu fighters.
45. Career coaching
Landing a good career is not that easy and some people will prefer to hire experts to help them with this process. If you know your way around careers, then you can make good money helping people find the right careers.
Example: Kate Ostrem is the founder of 9 Open Doors, a website that helps people to thrive in their careers and make the most out of them.
46. Property investment services
Finding, buying, and even managing property investments, is not an easy thing and in most cases, many would need help with this. If you have skills in property then you can make money working for these people.
Example: iFind Property is one website that helps people find and buy properties in different parts of New Zealand.
47. Marketing consultant
Many companies often struggle with product marketing and there is always a lot of effort to generate quality leads. In most cases, many of these companies need help and if you have enough marketing expertise, you can make good money offering marketing consultancy services.
Example: John Jantsch is a marketing consultant and a leading bestselling author who makes good money as a marketing consultant.
48. Freelance software Engineer
Just because you are a software developer or engineer, it does not mean you just have to work for a company. You can be a freelancer and develop software solutions and sell to companies that need them. You can develop, analyze, test, or even upgrade existing software and make money in the process.
Example: Nicky Hajal is a software engineer who has made good incomes developing web apps including the popular Action Ally.
49. Reviewer Business
You can also make good money reviewing products on a regular basis especially if you have a blog. You can use the blog as a platform to offer information about products and review them. With such reviewers, you can earn some commissions selling reviewed products to your audience.
Example: Darren Rose of Problogger runs a successful reviews business and shares with his audience powerful reviews of different products through his blog.
50. Online Music Teacher
If you know how to play a guitar or any other instrument, you can build a business as a music trainer online.
Example: Geoff Chalmers is a freelance Bassist who has created a successful career training other passionate musicians online through his Discover Double Bass platform.
51. Become a Recruiter
Anyone with a computer, linkedin account, social and sales skills can become a recruiter.
It recruitment
Finding a business idea does not need to be a troubling experience. If you still find it hard to build a business from the 50 ideas above, talk to us and we will get you started.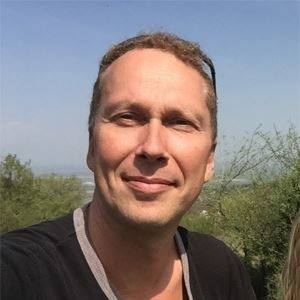 Petri Maatta is a photographer, filmmaker, and webdesigner who has been working for over 20 years in the creative industry. Fascinated by manifesting for business reasons, Petri was determined to find out what it took to create success. He started his career with seven years of business failures before he found success by learning about manifesting from a mentor with a Fortune 500 company. Today Petri shares his knowledge through DreamMaker courses designed to help people change their businesses and lives while living on their terms.
Subscribe to our free newsletter.
Stay up to date! Get all the latest & greatest posts delivered straight to your inbox