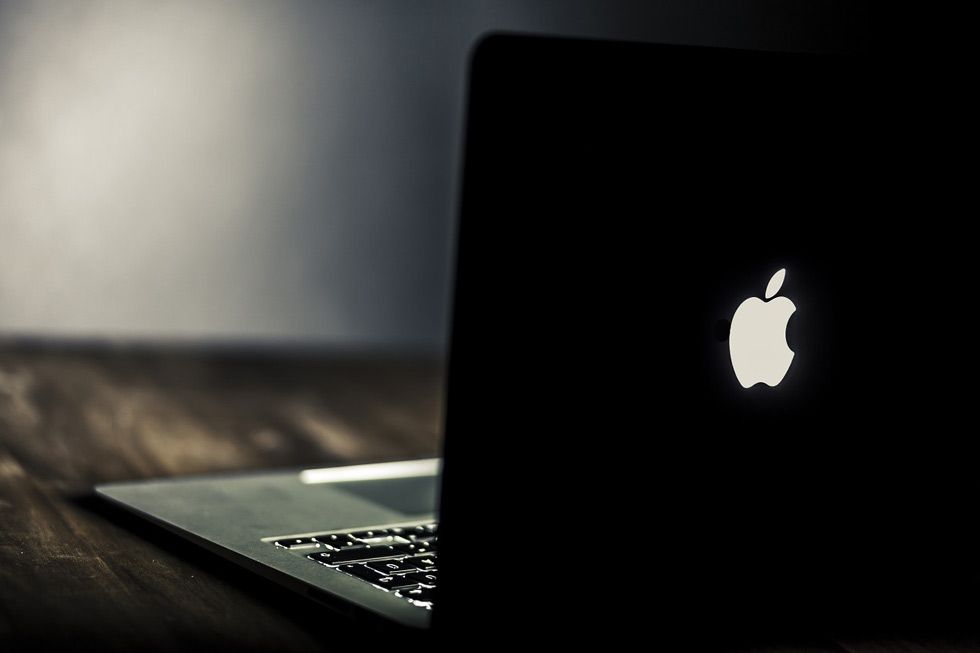 Getting a steady flow of income while doing what you love is the dream for any freelancer. I've put together a list of the best freelance websites and jobs from home or online for beginners.
Who are these freelance websites for?
Beginner programming jobs
Freelance designers
Writers
Translators
data entry
and many more…
Why are there so many freelancers these days?
Finding a job and a career in the competitive job market, that gives you the flexibility and income you want is not easy. This is why many talented professionals are turning to freelancing.
As a freelancer myself, I know how hard it can be hard to get started.
I have compiled a list of 15 amazing freelance websites where you can get well-paying gigs.
Top Freelance Websites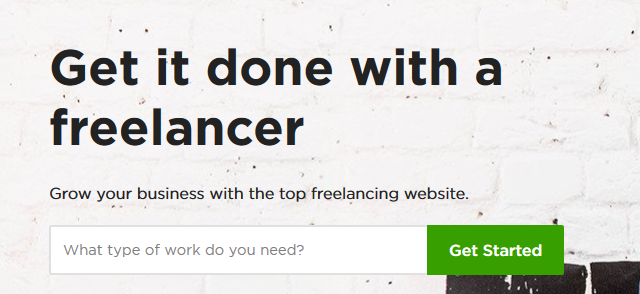 Upwork which was formerly Odesk is the largest online freelance network in the world at the moment. The website has a total of 4 Million clients and jobs posted are valued at over $ 1 Billion each year. Over three hundred million jobs are posted on Upwork every year in over 100 categories. If you are looking to get steady work, then Upwork is a great place to start. In 2013, Odesk announced a merger with Elance to form Upwork and the target is to drive jobs posted to a tune of $10 Billion each year. Additionally, opening an Upwork account is free and you can get both short term and long term gigs.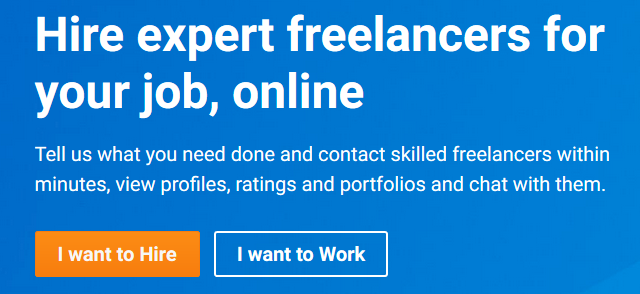 Freelancer has millions of gigs. The platform has up to 15 million registered users in over 73,000 cities around the world. 6.7 million Projects in a wide range of categories are posted on Freelancer every year with a total value of $1.8 Billion. The great thing about the website is that it offers skills competitions every now and then so if you are good at what you do, you can showcase your abilities through these competitions and land a few clients in no time. The average payout for one given project at the website is often $200.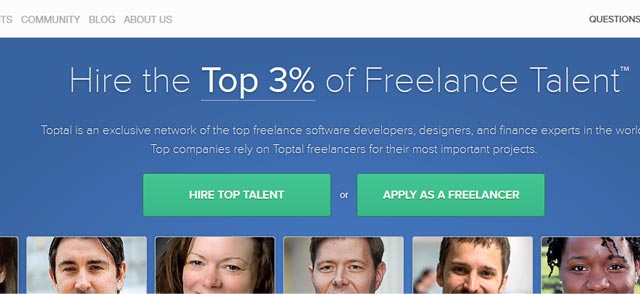 Just like the name suggests, Total is basically designed for talented and well-trained professionals with high-end skills. The approach used on the platform is actually a little different compared to other websites. You will need to pass a number of rigorous skills tests before accessing its pool of work. However, Total has some of the best paying gigs and if you can pass all the tests, you will have access to these opportunities. Total also has a great online community where you can connect with like-minded professionals and find great tech events in your area.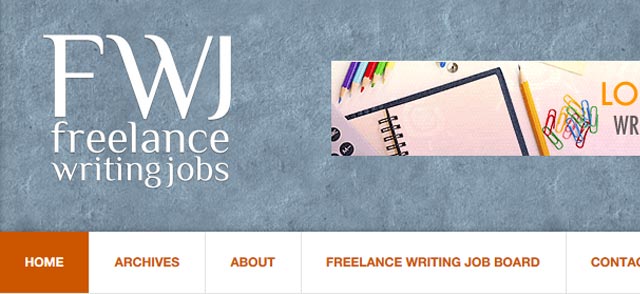 Freelance writing Gigs is strictly for writers, editors, and bloggers. Demand for content is always high and while you can still get writing jobs in other freelance websites, if you are talented with words this would be the perfect website to start with
. Opening an account here is free and you can bid for an unlimited number of projects. The secret with Freelance Writing Gigs is to start with small articles or content gigs and built your reputation gradually before moving to bigger and more complex copywriting projects.
Freelance Websites like Guru is more like Upwork.com and Freelancer.com in terms of the job variety. The platform also has a system that matches your skills and jobs posted. You will get a daily notification via mail of jobs posted so that you don't miss out on gigs under your area of expertise. The payouts in Guru depend on the type of jobs you are doing and your experience. However, the great thing is that you can negotiate the terms directly with the clients and strike a deal that works best for you.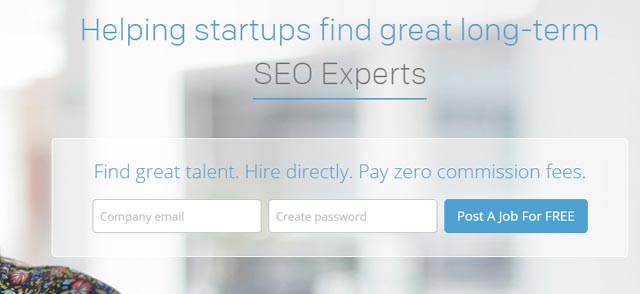 It is Outsourcely's #1 mission is to connect millions of remote workers around the world seeking to establish long-term relationships with employers who are equally looking to fill long-term remote work positions and build sustainable working relationships.
If you are looking for the most talented remote workers and freelancers around the world, hire directly and pay zero commission fees, Outsourcely is the solution you've been waiting for!
If you are looking for a stable long-term remote job with a great employer and pay zero fees, look no further. Outsource is 100% free for freelancers and remote workers.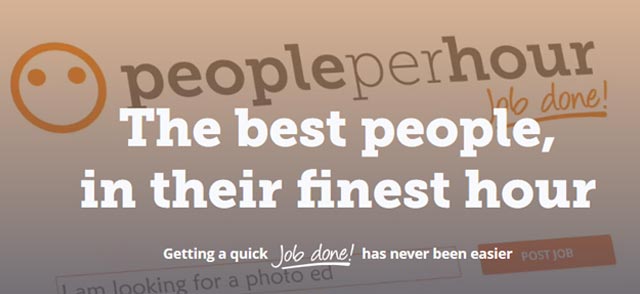 People Per Hour is geared towards web projects. The platform would work well for web developers, programmers, and SEO experts but there are still gigs in other categories. People Per Hour was founded in 2005 and the website offers an hourly based working system where freelancers charge for their services per hour. You will get the chance to post your hourly for free and hope clients can find it. For example, an hourly at People Per Hour goes like this "I can Design a Logo in 2 hours". This is simply an example so you can post your gig based on your skills and let customers find you.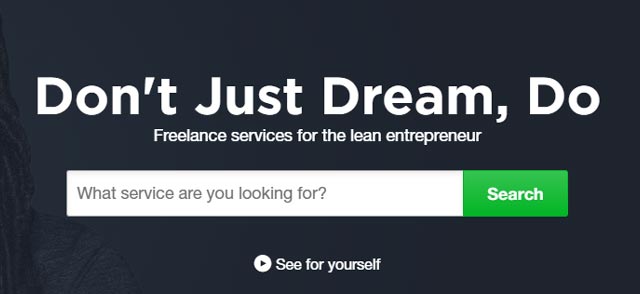 Fiverr is more like People Per Hour but it's a fixed price marketplace where everything is done for five bucks. Fiverr is a great place to start and build your skill before moving into high paying gigs. The platform is actually very simple to use. Just create your account and post your gig for five dollars. For example, a gig on Fiverr reads " I can design a Logo for $5". The secret to success with Fiverr is to optimize your ad with relevant keywords and information to ensure clients can easily find you. A lot of clients use Fiverr to find quick and affordable services so if you decide to sign up with the website, you are definitely going to find enough opportunities to work and earn each day.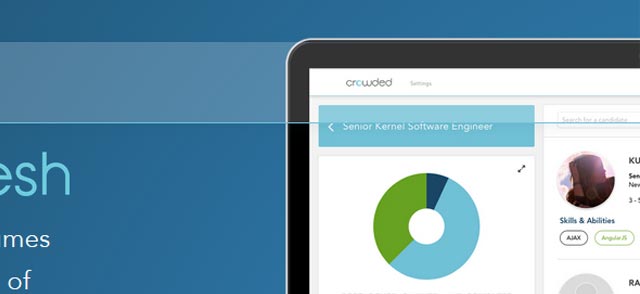 Crowded is interesting because it brings together freelance jobs postings from multiple sites into one search, solving the problem of applying for jobs at multiple sites. This is good for freelancers, as they are able to browse most listing of jobs all in one place, thus clients get positions filled fast.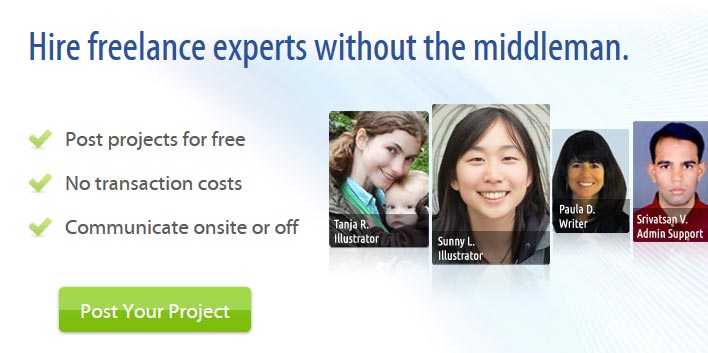 iFreelance is the only freelance job marketplace that allows freelancers to keep 100% of all their earnings, no commissions are charged here. However, freelancers pay a basic memberships fee of $6.25 a month and a gold membership plan of $12 a month. Bidding for projects is unlimited. iFreelance is a great platform for writers, editors, programmers and also marketing experts looking for short-term well-paying gigs. The great thing about the platform is the opportunity it offers to maximize your earnings without any possible cuts in form of commissions.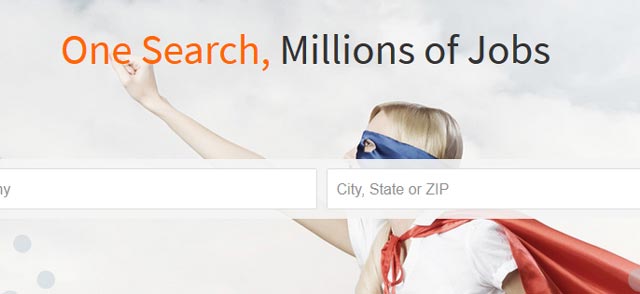 SimplyHired is perfect for all types of work. It's ideal for people who are planning to work remotely or even on site. With its location-based job search tool and a number of great guide tips to help new users, SimplyHired is a good place for beginners to get a feel of the freelancing industry. Whether its construction works, programmers, plumbers or writers, SimplyHired has a variety of jobs for anyone. The platform has one of the biggest job pools in the industry so make sure you give it a try today.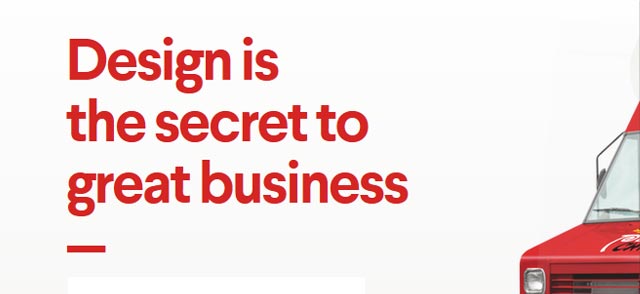 99Designs is a platform for talented designers. Web graphic designers with exceptional skills can get well-paying jobs here. The platform offers a series of design competitions where talented designers compete and clients choose the winner. 99Designs is not just a place to make money but a platform to network. With these competitions, you can easily get your name out there and showcase your skill to millions of clients. This will make it easier for you to land long-term gigs that are not easy to come by.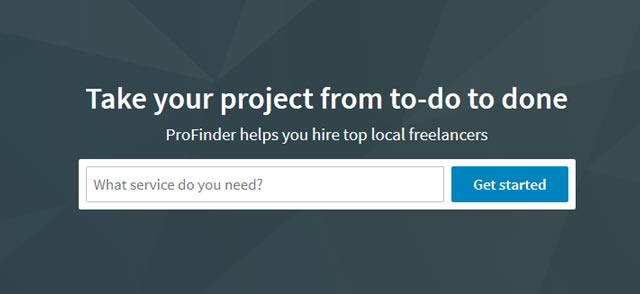 Linkedin, with 420 Million users, is one of the most popular and oldest freelance websites in the market. The platform has hundreds of categories and receives millions of jobs. The site is open to anyone with valuable skills. Whether you are a coder, a writer, a web designer or a translator, there are numerous jobs here for different people. Opening an account with LinkedIn is free of charge. Recently, LinkedIn is aiding freelance professionals to find their next gig. Thanks to a large number of users, freelancers can quickly get connected and get started.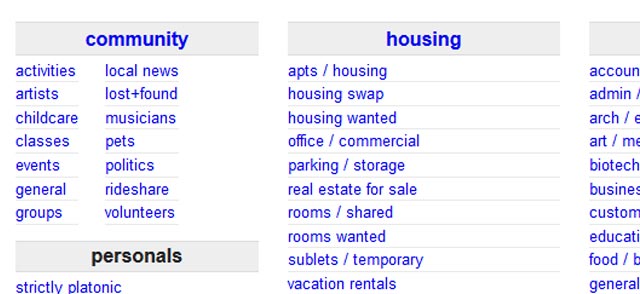 Craigslist is often seen as an ads website for onsite jobs or a website to sell stuff but there is more to it than that. There are millions of freelancing jobs posted on craigslist some of which can be done remotely while others can be done locally onsite. Just do a simple search of freelance jobs based on your skills and local area. Craigslist will give you amazing options to consider. However, unlike many freelancing platforms, craigslist simply allows you to find companies or clients that are directly looking to hire talented people. It's more like applying for a real job only that you will do it on a freelance basis if you are hired.

Crowdsource.com is the number one content and data solutions online platform with millions of projects. The company offers writing and data entry jobs for talented freelancers and you can earn a steady flow of income doing writing, quality assurance, data entry and transcription tasks. The great thing about crowdsource.com is the constant flow of bulk projects. However, there is a rigorous testing system but qualified candidates get training materials regularly to improve their crafts.
Final Thoughts
Freelance websites are a great option for people looking for a flexible and unlimited way to work and also enjoy every single day.
Getting started is often the biggest challenge but if you have the right skills, landing a great job won't take long.
The platforms above will help anyone with or without any experience in freelancing to find simple part time and long term gigs.
Additionally, it is advisable to also learn more about the [freelance industry], how to market yourself, check 50 great business ideas to make money and a few ways to match the demands of your clients with quality work.
This way, you will see great success in your solo career.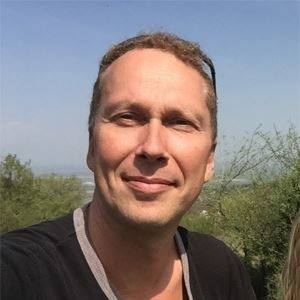 Petri Maatta is a photographer, filmmaker, and webdesigner who has been working for over 20 years in the creative industry. Fascinated by manifesting for business reasons, Petri was determined to find out what it took to create success. He started his career with seven years of business failures before he found success by learning about manifesting from a mentor with a Fortune 500 company. Today Petri shares his knowledge through DreamMaker courses designed to help people change their businesses and lives while living on their terms.
Subscribe to our free newsletter.
Stay up to date! Get all the latest & greatest posts delivered straight to your inbox