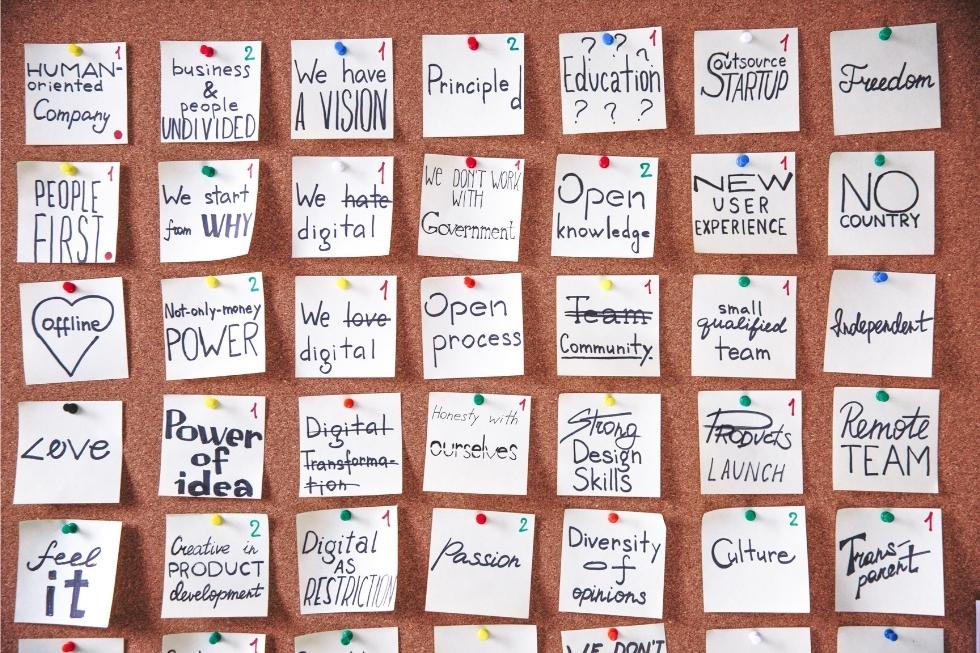 You may already be aware that Vision boards are an effective manifestation method for getting things quickly.
But, which types of vision boards are most effective?
You're in for a treat, because I've compiled a list of categorized Vision Board ideas for you to draw inspiration from.
Vision Board Ideas for Health & Self-Care
Radiant energy
Nutrition at its height (smoothies, salads, and so on)
A meditation technique (or prayer, nature walks, or any other spiritual practice)
Exercising
Drinking water
Increasing the amount of nature in your life
Improve your sleep habits, get more restorative sleep, and feel better.
Consuming more vegetables
Overcoming a specific medical problem
Losing weight
Running a race (5k, 10k, half marathon, or full marathon)
Climbing a mountain
Getting stronger
Getting a service done makes your life better (Lasik, weight-loss surgery, knee replacement, etc.)
Rest and recovery periods are essential.
You can add the self-care techniques you enjoy (massage, listening to music, etc.)
Completing a health challenge (for example, see these 30-day challenge ideas)
Family Vision Board Ideas
Being present in your mind and real life
Setting up precise family time
Playing games with your children and partner
Take time for yourself so that you may better care for your family
Your shared living areas will require a makeover.
Teaching your children life lessons (such as honesty, respect, and health)
Adding a pet to your family
Playing an enjoyable game with your kid (ex. on the driveway, basketball)
Deep listening and improved communication techniques are two skills that require practice.
Work & Money Vision Board Ideas
She is landing your ideal employment.
Making a payment on a particular debt
Getting out of debt
Increasing your earnings
Having more in the bank
Purchasing the property of your dreams
Having your ideal car
Adding more revenue streams
Making money without having to work is the goal of this book.
Making your job simpler
Working fewer hours
Investing more (or increasing your retirement age)
Giving more to causes you care about
Achieving a distinguished status or prize
Improved communication methods
Increased leisure time allows you to come up with more creative work ideas.
I am considering a new job or project.
Writing a book
Finding more job flexibility or autonomy
Creating a budget is the first step.
Vision Board for Personal Growth Ideas
What books do you want to read or things you want to incorporate into your daily routine?
Getting out of bed early is a good idea.
Creating a morning routine is essential for your children's educational success.
Creating a nighttime routine
Journaling
Attending a church or other religious institution is an excellent approach to learning about the faith.
How to Start a Gratitude Practice
It may also assist you in developing a habit of reading more by giving yourself something to read.
You can't spend your life in front of a screen or on social media, so make sure that you have the tools you need to stay productive.
Attending a conference or a mastermind session
Starting a regular visualization practice (perhaps just once a week!)
Getting out of your comfort zone might be difficult.
Self-discipline is enhanced.
Vision Board Ideas for All Relationships
This list contains names of people you may invite to your party.
Going on trips that strengthen your relationships (staying in a hotel, camping, a book club, etc.)
Inviting friends and family over for supper
A date night that happens every week
Christmas traditions with family and friends (see here for family traditions)
Attending an online or organization-sponsored relationship workshop
Spicing it up in the bedroom with your partner
These can be simple routines (walks, lunches, and so on) that help you connect.
Ten Exciting and Creative Adventure Vision Board Ideas
Where do you want to go on vacation?
Investing to make a profit (for example, buying shares of stock in a publicly held company)
Taking up activities that you want to devote more time to is an excellent way to make it happen.
Residents of the area enjoy a variety of restaurants, cafés, and other local attractions.
Simple pleasures (for example, a glass of wine by the fire)
Make your house more beautiful with a few simple DIY ideas.
Don't Forget about the Positive Side of a Vision Board
Even if you don't believe it, a great vision board has several advantages. So keep at it!
It encourages your imagination.
The first step in deciding what you want is to get clear on your objectives (what do you truly desire in life?).
It makes you more challenging when you hit snags.
It's like pouring gasoline on a fire! There's nothing better than built-in motivation!
It enables you to let go of your mistakes from the past.
Solution-oriented thinking is encouraged by it.
It improves productivity, attention, and drive.
It increases your optimism (It's tough to look at a vision board and not be hopeful)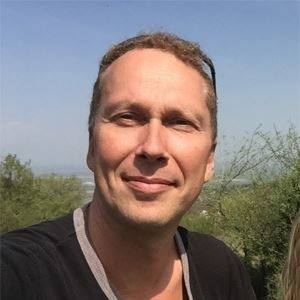 Petri Maatta is a photographer, filmmaker, and webdesigner who has been working for over 20 years in the creative industry. Fascinated by manifesting for business reasons, Petri was determined to find out what it took to create success. He started his career with seven years of business failures before he found success by learning about manifesting from a mentor with a Fortune 500 company. Today Petri shares his knowledge through DreamMaker courses designed to help people change their businesses and lives while living on their terms.
Subscribe to our free newsletter.
Stay up to date! Get all the latest & greatest posts delivered straight to your inbox