"How to Scale your Company and Reach International Clients Without Selling?"
Introduction:
Petri Maatta at DreamMaker – Coaching Company, will tell you about how to scale your company and reach International clients.
We will look at some of the most common mistakes startups make, that block them from growing into big companies, and teach you how to get other companies, strategic partners, to grow your business for you. Take care of sales for you so you can focus on your business.
About me:
Petri Maatta is an entrepreneur, business strategist, and a marketing mentor to SEO's, Web developers, Designers, and Writers.
He built an IT and SEO company for the last 14 years.
He is now also the founder of DreamMaker, whose mission is to help entrepreneurs succeed and grow while keeping their business easy to manage.
Petri came from Gothenburg, Sweden 22 years ago as a web designer with absolutely no knowledge of the business world, and has built his SEO Company and a coaching business DreamMaker. He's also the author of "My life hack" and "Magnetism of Money," and "100 Job Getting Advice In Your Pocket" and founder of Page1Clients.
Petri constantly strives to stay on the cutting edge of the SEO, web developer, designer, writers space, and Mindset. When he's not working on his business, he reads books and enjoys traveling with his family.
For more information about the seminar, please see link:
https://digital4plovdiv.com/petri-maatta/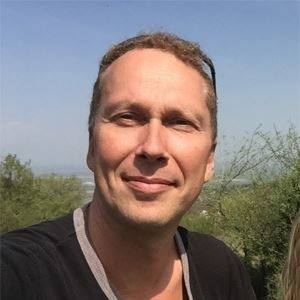 Petri Maatta is a photographer, filmmaker, and webdesigner who has been working for over 20 years in the creative industry. Fascinated by manifesting for business reasons, Petri was determined to find out what it took to create success. He started his career with seven years of business failures before he found success by learning about manifesting from a mentor with a Fortune 500 company. Today Petri shares his knowledge through DreamMaker courses designed to help people change their businesses and lives while living on their terms.
Subscribe to our free newsletter.
Stay up to date! Get all the latest & greatest posts delivered straight to your inbox