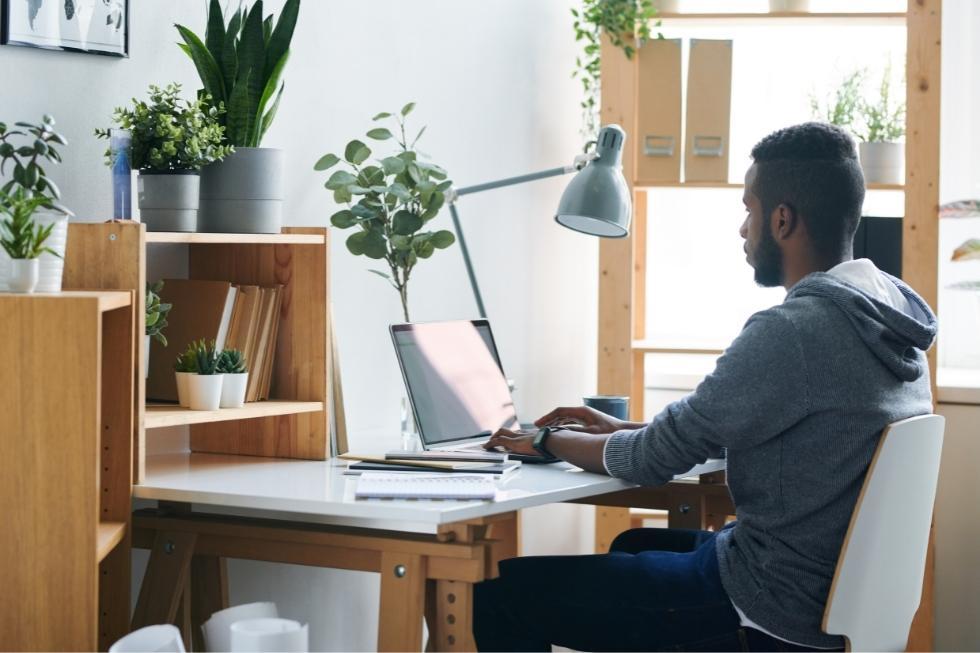 Working remotely is becoming increasingly popular each year.
In this post, we will be analyzing remote work productivity statistics to estimate the effectiveness of working remotely.
The freedom to work whenever you choose and with more flexible hours has a lot of appeal for those who don't like the monotony and sterility of office life. Many employees are prepared to give up vacations, wage increases, and even retirement savings to work from home.
We've created this list of fascinating remote work statistics to give you an idea of how popular this trend has become. Our goal is to assist both employers and employees in creating the best possible working environment for both.
We've consulted reputable sources to answer the following questions:
How has the popularity of remote employment changed in recent years?
What are the current trends in remote work in 2022?
What %age of businesses provide job flexibility, and how unrestricted is this in reality?
How many individuals work from their homes?
Who is the typical remote employee?
What are the advantages and disadvantages of working from home?
What do we anticipate for the future?
Key Facts About Remote Work Statistics
The majority of North Americans, at least 60%, believe that the greatest benefit of remote work is their flexible schedule.
Over one-fifth of businesses, or 21%, exclusively employ remote workers.
Employee turnover is 25% lower among businesses that allow remote work.
More than three-quarters of employees (76 %) would be more inclined to stay with their current firm if they could work flexible hours.
Individuals who work remotely at least once a month are 24% more likely to be happy and productive.
Since 2005, the number of people who work from home has risen by 140%.
About 4.3 million Americans work from home at least half the time, according to data from the US Census Bureau.
General Remote Work Stats
1. Around the world, 44% of businesses do not allow remote work.
Even though more and more people recognize the advantages of flexible employment, almost half of businesses still ban remote work. Of course, we should remember that merely because companies claim to allow remote work does not imply they follow through with it. In practice, this number might be much higher.
2. According to the University of Phoenix and Convergys, more than 4.3 million people in the United States work from home at least half the time.
According to Telecommuting Statistics 2018, there are 4.3 million remote employees in the United States, accounting for 3.2% of the overall workforce. According to the same study, US companies offered remote work as an alternative 40 % more often in 2018 than in 2010. This is a clear indication of worldwide tendencies, and employers can't afford to ignore it.
3. Since 2005, the number of individuals who work from home has risen by 140%.
Technology has advanced to the point that, with a little effort, almost anybody may accomplish their daily chores at home. Working from home appears to have increased tenfold faster than other employment sectors in the previous decade. According to statistics, full-time workers are four times more likely to be offered remote work than part-timers.
4. Small businesses are twice as likely to employ full-time remote workers as large enterprises.
According to statistics on individuals who work from home, small companies are more inclined to hire full-time remote employees. There's a reason for this: since businesses don't have to pay for office space, electricity expenses, or equipment purchases, remote staff are less expensive. Employers offering sales positions hired 66% more remote workers than other employers.
5. In the past decade, telecommuting has increased by 115%.
According to these figures, remote work has expanded 10 times faster than other professions. As a result, we may infer that remote employment is increasingly popular each year. There's no doubt that future work-from-home trends will continue.
6. The %age of firms that exclusively employ remote staff is 16%.
Even though 44% of worldwide firms prohibit remote employment, 16% are completely remote. Hybrid businesses that employ both in-office and remote workers are more popular; they potentially provide the ideal combination for employers.
7. By 2028, 73% of all departments will have remote workers.
Given what we've said about millennials and their professional objectives, Upwork provides us with some key future remote work data. Millennials and Gen Zers make up just 38% of the workforce today, but they'll account for 58% in 2028. It's no surprise that nearly three-quarters of businesses will hire some remote employees, while 33% of workers will be remote.
8. Globally, 52% of workers work from home at least once every week.
According to statistics from 2018, more than half of the world's workers now take advantage of workplace flexibility, and it is unlikely that this proportion will go down anytime soon. The same research from 2017 – which looked exclusively at the United States – revealed a similar figure. Is this another instance of the world trying to keep up with America?
9. 18% of people work remotely full-time.
According to the survey, about 75% of respondents work at least one day per week, and just under a fifth work only once a month. Meanwhile, 32% of respondents never work remotely because they can't or don't want to. There is also a slight gender difference in working remotely, with males being 8% more likely than women to do so.
Benefits of Remote Work
According to a recent survey, 75% of people who work remotely do so because there are fewer distractions.
According to remote work statistics, the majority of individuals believe that working from home has fewer distractions in 2018. Coworkers are a major source of these disruptions, with 74% of respondents stating they work remotely to avoid colleague interruptions. They add to the overall office noise even if they aren't constantly disturbing others, which annoys 60% of respondents.
According to the study, 76% of employees would be more inclined to stay with their current employer if they could work flexible hours.
Even though remote work is beneficial to employee morale and engagement, 44% of businesses still do not permit it. In fact, according to these remote working statistics, 97 % of respondents would want a flexible working arrangement in the long term. This is something employers should factor into their proposals.
Working remotely may help you feel more relaxed, according to 88% of respondents.
As stress is one of the most common causes of death in today's society, all employees should strive to minimize it. The majority of respondents to our poll feel that working from a different location aids in the reduction of stress. Working remotely also helps people live healthier lives by allowing them to have a better diet, more exercise, and a healthier lifestyle in general.
According to some statistics, 21% of employees would give up part of their vacation time to obtain flexible working choices.
More than one-fifth of all respondents would give up their vacations to have a flexible working situation, and more than one-third would endure any amount of money loss to have it. Surprisingly, 28% of people would accept a 10-20% pay cut if it meant they could work remotely. For 21%, employer-provided retirement contributions are not as significant as flexibility in the workplace.
For example, more than 70% of today's workforce would trade other work benefits for a more flexible working space.
According to statistics from 2016, millennials prefer a flexible working environment more than previous generations. According to some predictions, by 2020, millennials will make up half of the entire workforce. Because of this, businesses that wish to retain their staff happy must consider flexibility as one of their most significant perks.
The employee turnover rate for firms that allow remote work is 25% lower than for those that don't.
According to data from Owl Laboratories' 2017 State of Remote Work study, companies that enable remote work lost 9% of their personnel, compared to 12% of those that don't. This may appear a little different right now, but it indicates the relationship between these two variables. As more businesses offer remote work as an alternative, employee happiness and loyalty will rise.
The flexibility of a remote job is the biggest advantage for about 40% of respondents, according to our 2018 telecommuting survey.
Newer remote work stats from 2019 show that employees also appreciate the freedom to work from anywhere (30%), spend quality time with their family (14%), or work from the comfort of their own home (13%). Remote employment allowed for a better work-life balance and increased employee happiness.
According to a recent survey, just 28% of remote workers have the option to take as much time off as they need to do so.
Nearly half of all remote employees (48%) pick just two or three weeks of holiday a year when it comes to vacation. In addition, 10% are satisfied with only one week, while 5% are content with less than that. Another 5% don't take any time off. This is one explanation for why remote employee performance is typically better than average.
Half-time telecommuters save 11 days a year by not traveling to work.
Workers who only work remotely 50% of the time save 11 days each year in travel time alone. Instead of being stuck in traffic, they may use this time productively around the house instead. This, in turn, lowers stress and has a beneficial impact on worker health.
Telecommuters make $4,000 more each year on average than other employees.
According to these telecommuting statistics from 2017, employees generally need to earn their right to work remotely before being able to do so. Given that, we would anticipate them to be more experienced and, as a result, command higher pay. This is a tremendous advantage of remote work in general and may encourage others to pursue a flexible career path.
Telecommuting in 2015 saved employers $44 billion in total.
Another thing that might assist employees in arguing for their right to work from home is that it benefits employers. Companies could save $44 billion by allowing their staff to work remotely in 2015. According to these working from home statistics, each company saves $11,000 per year. They did not have to provide a working location or incur costs such as commuting, hardware, or electricity and internet bills.
Telecommuters right now reduce greenhouse gas emissions equal to 600,000 cars.
It's been proven that remote work is good for both employees and their employers and the environment. Work from home employees doesn't commute every day, which helps minimize the pollution they contribute. If we factor in workers who wish to telecommute but cannot do so now, we'd see an annual reduction in harmful gases equal to the emissions produced by 10 million vehicles.
Working remotely at least once a month makes you 24% more likely to be happy and productive.
According to the research, all it takes for employees to be happy and productive is to work remotely just one day a month. Overall, 35% of respondents feel that remote work provides them with more chances for good employment. Quality employers are also more likely to provide remote work possibilities in line with the working from home statistics we've seen thus far.
Remote Work Problems
The most common issue for 22% of remote workers is staying connected after work.
It might not be easy to shut off from work and use your free time when you have such flexibility. At the very least, that's the case for 22% of remote employees. Loneliness is another significant problem, according to these work from home statistics. Loneliness is the most serious issue for 19% of workers. Apart from that, 17% % of remote employees believe that this kind of employment prevents them from having typical conversations with coworkers.
86% of workers prefer to work alone to achieve maximum productivity.
It would be advantageous to have company during remote work if you can tolerate some solitude at work. According to a recent survey by FlexJobs, 86 % of workers report enjoying working alone. That is because it improves their productivity while working from home and allows them to reach their full potential. Loud coworkers are a major impediment for 61% of respondents in the office, while impromptu meetings are disliked by 40%.
When asked what they would do if offered more flexible possibilities elsewhere, 74 % of employees said they'd leave their job.
The prospect of working from home once in a while is a major incentive for 74% of workers, with 64 % expressing a desire to leave their current employment. This is one of the reasons why non-supporters have greater turnover rates than supporters do. These remote work from home statistics also reveal that 85 % of employees want their employer to provide them with the technology they need to work remotely.
According to a recent survey, 51% of employees said they would like to work from home at least once in the last year.
The phrase "officially" is important because only 27% of those who begin working from home follow through with it. Surprisingly, 73% of firms still expect their workers to report to work in the office. This is one of the reasons why most of these telecommuting statistics should be taken with a grain of salt. Just because businesses claim they support something doesn't necessarily mean they have implemented it.
Employees who work for themselves are 20% more likely than the average person to work from home.
Individual contributors are more likely to be remote since their work is often solitary, so it's mainly for those who can work alone, such as individual contributors. Individual contributors were twice as likely to be remote than managers in the same survey from the previous year. However, this telecommuting statistics 2018 study also reveals that individual contributors are the least inclined to work remotely. As a result, we may infer that individual contributors do all of their jobs remotely or none of it remotely.
Fully remote employees are only 30% engaged in their work, comparable to those who have never worked remotely.
Surprisingly, there seems to be a balance between remote work and employee engagement. According to a study, those who have never worked remotely and work entirely remotely have the same level of involvement. Statistics from 2016 reveal that individuals that work remotely 60-80% of the time have the highest level of commitment at 41%.
When it comes to remote employment, brainstorming is the most difficult meeting form.
This makes sense because brainstorming is about rapidity, humor, and tossing concepts around the room. Strategic planning meetings ranked second, followed by all-hands and collaborative meetings regarding difficulties. One-on-ones and stand-up meetings are the most manageable.
According to one poll, flexible time is more attractive to 55.98 % of those who hold a bachelor's degree.
The remote work survey reveals that many individuals who try to obtain higher education do so to have more flexibility in their employment. 32% of respondents who said they would want a flexible schedule reported being at a managerial level or above.
Working from Home Stats
For 77 % of future workers, the prospect of being able to work from home one day a week is a major incentive.
Only one day of remote work per week is enough to entice 77 % of those who aren't yet working. Free snacks and beverages are the next most popular perk, with 70% of potential employees admiring them. A casual dress code appeals to 68% of respondents, while social activities appeal to 67%. Surprisingly, these remote employment statistics show that 14% of respondents prefer not having access to social media at their workplace.
According to a recent poll, 84% of remote employees would choose to work remotely from home.
The fourth option is to work remotely. Employees who are comfortable with their job security can select when and where they want to work, which may be beneficial if they have children or other responsibilities that limit their availability. This flexibility allows these individuals to work whenever and wherever they choose, but most choose their residences as the ideal spot. Workplace cafeterias (coffee shops and cafés) were ranked fifth, with only 8% of remote workers choosing to work there. Another 4% of people use coffee shops and cafes, while 0% go to libraries. As a result, many individuals consider working from home synonymous with remote employment.
According to a survey of 1,000 remote workers conducted by CNBC, 75% said their firm doesn't pay for home internet.
The statistics also reveal that remote work has costs that people don't generally consider. Because the firm does not cover it, three-quarters of remote employees have to pay for their Internet usage. 18% of workers are fortunate enough to have their company cover this cost fully, while 7% say it is covered partially.
Data from 2018 shows that 65% of people think they work best at home.
On the other hand, these working from home statistics from 2018 indicate that just 3% of respondents feel they are less productive at home, while 32% report no significant difference. Additionally, when it comes to finding out what people want most (49%), their second choice is the office (26%), but only when working at home isn't an option in their company.
Sources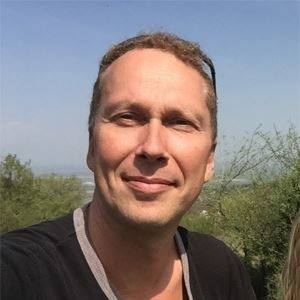 Petri Maatta is a photographer, filmmaker, and webdesigner who has been working for over 20 years in the creative industry. Fascinated by manifesting for business reasons, Petri was determined to find out what it took to create success. He started his career with seven years of business failures before he found success by learning about manifesting from a mentor with a Fortune 500 company. Today Petri shares his knowledge through DreamMaker courses designed to help people change their businesses and lives while living on their terms.
Subscribe to our free newsletter.
Stay up to date! Get all the latest & greatest posts delivered straight to your inbox