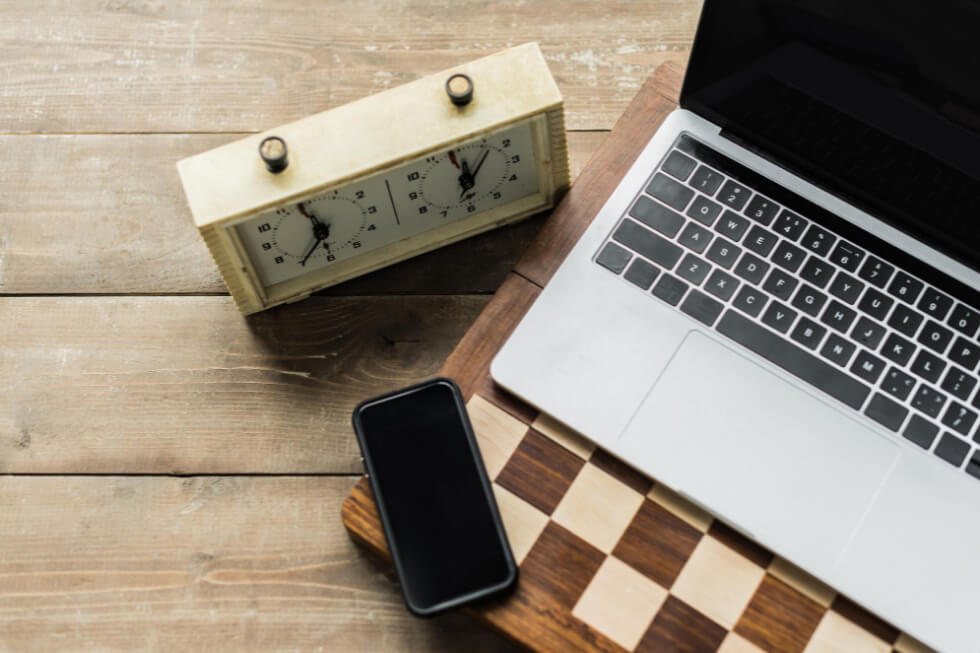 Do you want to become more productive?
These productivity statistics and facts will assist you in your quest.
On this page are figures that provide solutions to some of the most basic productivity concerns.
What exactly do these data reveal about our behavior?
What is the most important reason for inefficiency?
What factors influence productivity at work, either positively or negatively?
Key Facts About Productivity Statistics
When employees are engaged, they are more productive, resulting in a potential increase in profits by 21%.
According to a recent survey, 42% of stressed employees feel that stress harms their productivity.
When it comes to workplace efficiency, employees want hybrid or remote working styles following the pandemic at 71 %.
15% of workers were less likely to become drowsy when working from home.
If the temperature is too chilly, about 53% of employees may be less productive.
Many workers are neither engaged nor actively disengaged (85%), resulting in a potential $7 trillion annual loss of productivity in the United States.
According to a recent survey, closed office layouts harm employees' overall well-being (32%) and productivity by 15%.
Employees who get feedback daily are three times more likely to be productive than those who don't.
Stress and workplace difficulties can harm productivity. The following are some of the major causes of low efficiency: decreased employee morale (34%), project delays/failures (44%), lost sales (18%), and missed performance targets.
Incredible Productivity Stats 
The typical employee is only productive for two hours and 53 minutes each day.
Employees invested in their products or services are more productive, resulting in a 21% rise in profits.
According to a recent poll, 42% of stressed employees feel that stress affects their job.
More than two-thirds of employers have reported increased productivity among remote employees.
One in three people (35%) said they didn't have to work from an office to be productive.
Luxemburg is the most productive country in the world.
During the holidays, it's likely that you'll be more productive than during other times of the year. According to a recent survey, 56% of employees say they're more productive during the holidays.
Workplace Productivity Statistics
Productivity in the workplace is calculated by dividing how much work an employee does in a particular environment, such as an office, a laboratory, or a construction site, during a specific period.
The output per hour may be used to assess the efficiency of your system, or it can be calculated by dividing the hourly production by the employee staff.
The nonfarm business sector has had the greatest %age of productivity growth in Q2 of 2020 since Q1 of 1971.
During the second quarter of 2020, productivity in the nonfarm business sector rose by 10.1 %, production fell by 37.1 %, and labor hours dropped by 42.9 %.
In addition, workers who were already putting in long days on average saw their compensation rise by 20%. This may have had an impact on output.
The third quarter was another stride forward, with productivity growth projected to grow by 4.6% in 2022.
According to a recent poll, only 21% of UK workers feel they are truly productive for the whole day.
On the other hand, only 17% of employees believed that they were truly productive for an entire eight-hour workday. They generate less than three productive hours on average each day based on data collected from almost 2000 UK employees.
The typical employee is only productive for two hours and 53 minutes each day.
Employees are frequently interrupted for an hour each day, with each interruption taking up around 5 minutes of their working time. People in the workplace are generally interrupted every 8 minutes, harming corporate productivity.
This means that an employee may lose up to four hours of productive time each day during an eight-hour working day because of distractions.
For these reasons, time tracking software is a popular choice for many firms because it will assist workers in avoiding wasted time and disruptions while also improving output.
In the last seven decades, productivity in the United States has increased by 253%.
The data is problematic in that—in the same period—salaries have risen by only 116 %.
The wage-productivity ratio increased at the same rate from 1948 to 1979 (108 % compared to 93%), but then a 70 % increase in productivity was followed by only a 12% rise in wages.
Multitasking can hurt your productivity by 40%.
According to multitasking productivity statistics, multitasking may reduce your productivity rather than improve it. According to studies, the continuous moving from one activity to the next can be tiring for the brain, causing us to be less productive.
Rather than attempting to accomplish many items at once, try the 1-3-5 rule in your daily routine. This approach works by beginning with the most difficult tasks and working down through medium levels before ending the day with the simplest and tiniest ones.
Factors Affecting Employee Productivity Statistics in 2022
People's working habits have altered significantly in recent years. The year 2020 will undoubtedly alter the way people work. With more individuals than ever before working from home—temporarily, at least—the business has evolved and worker productivity.
46% of people find working in a team incredibly tricky due to different working styles.
It appears that cooperation does not always guarantee success. Although 81% of workers are employed in teams regularly, over half feel that collaborating with others may be challenging owing to significant differences in working methods.
Two-thirds of Americans are dissatisfied with their companies' communication.
Employees who are fully engaged produce 21% more profit than those that aren't.
Happiness and productivity at work are highly linked, as proven by statistics. Happy and involved workers produce more income, so it's no surprise that these employees are more productive.
According to a recent survey, Gamification is one of the most popular ways to improve company productivity. Gamification can increase workplace productivity by 89%.
When tasks are gamified, many workers believe that they become more competitive and eager to finish them, which leads to increased workplace productivity.
Productivity and technology statistics continue to link technological sophistication and productivity.
According to the US Department of Labor's BLS, 45.5% of stressed workers feel that stress harms productivity.
Employees suggest various methods to reduce workplace stress, including extra pay, paid vacation days, more flexibility in work schedules, and wellness programs.
This is crucial since a recent study revealed that 50% of employees lose up to five hours of productivity due to stress.
Stressors have become a greater problem for workers than ever before, with over 70% of employees concerned about them during their working day.
According to Statista, 28% of employees spend less than an hour each week thinking about their stressors. 50% spend one to five hours, 16% spend five to ten hours, and 6% invest more than ten hours.
The top two stressors that employees confront are their job and money.
Working from Home and Productivity Statistics 
According to the latest remote working statistics, more companies allow remote work. It's impossible not to wonder how productive someone can be if they're able to work from the comfort of their own home.
More than two-thirds of businesses have reported higher productivity among their remote employees.
According to a recent study, employee productivity at Dow Chemical, Best Buy, British Telecom, and other firms has increased by 35% to 40%. In addition, AT&T employees work five fewer hours each week than in-house coworkers.
Working from home has a beneficial impact on productivity, especially if the employee has a dedicated workstation.
The majority of people (83 %) do not believe that working in an office is necessary to be productive.
Now more than ever, it's apparent that more and more people desire to work from home. They do not believe that working remotely will negatively influence their productivity, which recent telecommuting productivity data seem to confirm.
Working remotely, on the other hand, offers a slew of advantages. It gives employees more family time and allows them to devote more attention to their health.
If a firm started tracking employee efficiency, one out of three remote workers would be dissatisfied.
However, they would not leave their employment for that reason. However, almost half of workers—47%—report being dissatisfied and thinking about leaving their employment.
It's intriguing that 75% of those who currently work from home because of COVID-19 state that they are more productive in this type of environment.
According to a recent survey, over 82% of remote employee managers are concerned about reduced productivity.
Managers who work with remote staff are still concerned about decreased productivity and attention and whether or not remote workers complete their tasks on time, even though time and again, workplace productivity data have shown that remote work improves efficiency.
They are less concerned about employee loneliness and future career prospects.
Global Data—Productivity Rates by Country
According to leadership statistics, businesses worldwide are now recognizing many aspects that influence employee productivity.
Given the growth of technology, we've seen an increase in initiatives designed to boost productivity, such as in-house mental health programs and flexible schedules.
Luxembourg is the most productive country in the world.
With £51.60 in productivity per person hour and an average number of hours worked per person of 1,512, it's no surprise that Luxembourg is the most productive country.
The United States has the greatest production productivity of any typical employee globally.
The Scandinavian nations are the three most productive countries in Europe.
Norway, Denmark, and Sweden are three Scandinavian nations. The shared characteristic of these countries is their excellent work-life balance. Because Scandinavian nations usually do not work more than 40 hours per week, they have plenty of leisure time.
According to the findings, employee happiness and output are inextricably linked. Employees return to work feeling rejuvenated, which leads to greater productivity.
In 2019, the Czech Republic had the lowest productivity score in Europe.
The Czech Republic was ranked last in productivity, with an average output of 39.2 % in 2019. Mexico was next, with a labor force productivity score of 41.5 %. Before being replaced by the Czech Republic, Mexico had held this title for many years.
If you look at the work-life balance statistics, they work long hours and have little free time—an interesting data point supporting the correlation between work-life balance and productivity.
More Facts About Employee Productivity
We realize that the statistics you've previously learned have been eye-openers, but some of them may have been a little too gloomy.
To lighten the mood, here are a few amusing facts and stats about productivity that may brighten your day.
The loss of productivity caused by tiredness costs businesses $1,967 for each employee every year.
The importance of sleep should never be downplayed.
According to research on four US firms, exhausted employees were less productive and performed worse than those who had a decent night's sleep due to chronic poor sleep.
2.5 hours of labor a week can be replaced with exercise, enhancing productivity.
A study of six businesses revealed a link between workplace exercise and productivity statistics. Seventy-two % greater time management skills were discovered in those who exercised during the working day than those who did not.
On the other hand, low-intensity aerobics were found to be more successful in terms of self-rated productivity improvement than high-intensity workouts.
Proper nutrition may improve job performance by 25%.
This was backed up by a three-year productivity study with 20,000 workers interviewed every year.
Workers who ate five fruit and vegetable portions at least four days a week were 25% more productive than those who don't have such a habit.
According to a survey by health and wellness firm Human Workplace, more than 60% of workers report being more productive during the holidays.
Among the 35% of workers who consider themselves less productive, social and personal commitments, higher year-end workloads, flu season, and holiday shopping are the major causes of their decreased productivity.
On the other hand, the more productive employees are less likely to be distracted by typical work-related activities to arrive at or leave the office on time.
The Takeaway
With all of the advantages of workplace productivity, it's no surprise that businesses are constantly searching for methods to enhance productivity and establish useful productivity measures.
It's tough for any business to maintain productivity levels at a certain level, especially given the many variables that can influence it. Even though productivity is an issue, the reward is worth it for anybody who wants to attempt it.
Sources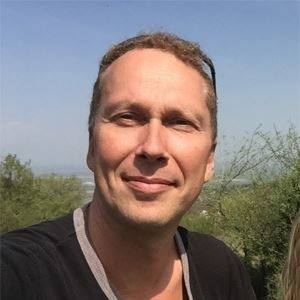 Petri Maatta is a photographer, filmmaker, and webdesigner who has been working for over 20 years in the creative industry. Fascinated by manifesting for business reasons, Petri was determined to find out what it took to create success. He started his career with seven years of business failures before he found success by learning about manifesting from a mentor with a Fortune 500 company. Today Petri shares his knowledge through DreamMaker courses designed to help people change their businesses and lives while living on their terms.
Subscribe to our free newsletter.
Stay up to date! Get all the latest & greatest posts delivered straight to your inbox