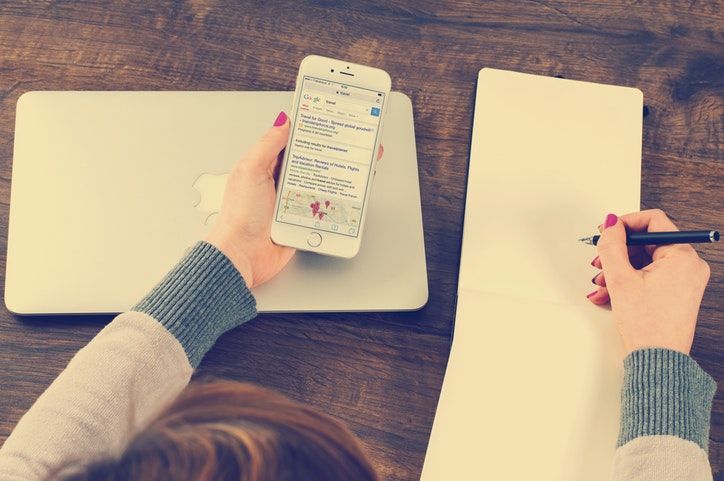 How often do you get to work or think about yourself in a busy schedule?
That rarely happens.
To think of implementing Law of Attraction exercises, it seems to be even more difficult.
But, there's a little something you can do to make your life much better than it is and this wouldn't take much of your time.
To meet this self-fulfillment level, squeeze the Law of Attraction exercises in your routine. See the magic happen.
One cannot deny the powers of Law of Attraction as it has been accurate whenever used wisely.
Here's a little something you can do.
1. Appreciation is the key
Thornton Wilder said "We can only be said to be alive in those moments when our hearts are conscious of our treasures."
This exercise may seem a little vague but it has everlasting results. When appreciation becomes a habit, it makes you want to appreciate everything. You appreciate even the most insignificant ones that come your way.
So, all you need to do is reach out to a person or notice something around you and appreciate it. Do it like you mean it and of course, . To begin with, you can start with your favorite book, a song or a movie. Gradually, bring it into practice for your colleagues, family, your routine activities, etc.
2. Focus on progress, not profits
With a busy schedule, it is oftentimes not possible to make highly-specific goals. But, what you can do is set goals that bring about a change in your personality, your lifestyle, health, and relationships. This has more to do with progress and less to do with numbers. A plenty of everything good in life is the Key Result Area of this exercise.
Here, you could be aiming for a lifestyle that's worth more than any sum of money.
3. Maintain a gratitude journal.
Maintain a Gratitude Journal so that whenever you read it or write in it, you feel good. You will feel proud of whatever you have achieved so far and the things you foresee.
Write at least 5 things every day that you are thankful for and which you have bought with your own hard-earned money. You should maintain the journal even if you are broke. That way you will match your wavelength with that of your aspirations. It will feel as if you have already achieved what you have always wanted to. This very feeling, if consistent, will soon make way for money in your life.
4. Self-love and self-evaluation
If at this stage of your life you are still looking for people to remind you that you are a great person, you are doing something wrong. You are in charge of your fate and there's no reason you need approvals or character certificates from other people. Self-love is the best way to change your life.
Self-love is the most important activity. If you don't love yourself, you wouldn't care enough about yourself and that's when you wouldn't be able to give your 100% to anything.
By self-evaluation, what we mean here is you need to cherish your core values which alone can take you further. You need to remember that while you stay busy working, you need to test whether your actions are contributing to your professional growth and whether you get the freedom you deserve whenever you desire. Also, a busy schedule may chase you off from the adventures of life and work. Do not let that happen and every once in a while, make decisions that makes your heart race and keep you pumped up.
Respect yourself and focus on your emotions above everything else. Remind yourself, compliment yourself every day when you see yourself in the mirror. Your subconscious mind will be streamlined with your thoughts and emotions about yourself. Eventually, you will believe it and you achieve what your mind believes.
5. Future recap
This term might seem worthless until you know what I am going to tell you. This method is tried and tested and works in mysterious ways.
The task is difficult to bring into practice but you must give it a try. Every night, when you're seconds away from your sleep, the time when nothing is more precious than your sleep, you need to manifest the signs of abundance, health and luck you want in your life. It is that time of your day when the entire energy of the human body is about to come to rest and is at its highest level. The highest levels of energy bring themselves into the picture to make your life the way you want it to be. You will be stunned at the results.
6. Jealousy is lack of self-confidence
When you are jealous of someone who is doing better than you, you inadvertently tend to hate them and the Law of Attraction works against you. It is as good as counting others' blessings instead of your own.
What you should do instead of feeling jealous is to get inspired by that person, learn about how he manages his work and what his or her routine is like. Compliment them instead of wasting time making a web of negativity around yourself.
Whenever you are jealous of someone, you create mental blocks for the same reason and the negativity you spew about that person ends up becoming your truth. The mental blocks stop you from bringing out the best in you.
So, these were some of the exercises you can practice and spare a little time for from your hectic schedule. Make these easy quick-fix exercises a part of your life and manifest your goals.
Let us know how these exercises helped you. Is there anything else you would like to share with us that helped you in achieving your goals?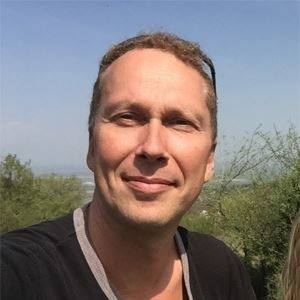 Petri Maatta is a photographer, filmmaker, and webdesigner who has been working for over 20 years in the creative industry. Fascinated by manifesting for business reasons, Petri was determined to find out what it took to create success. He started his career with seven years of business failures before he found success by learning about manifesting from a mentor with a Fortune 500 company. Today Petri shares his knowledge through DreamMaker courses designed to help people change their businesses and lives while living on their terms.
Subscribe to our free newsletter.
Stay up to date! Get all the latest & greatest posts delivered straight to your inbox