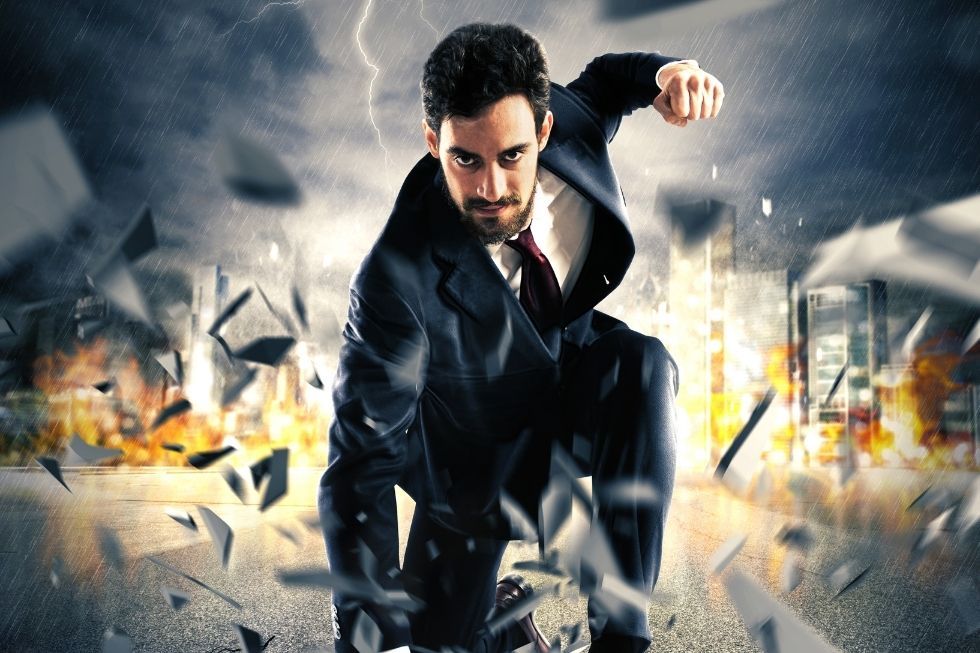 Achieving your goals isn't easy. According to statistics by John Assaraf, roughly 95% of those who use manifesting and the power of attraction to reach their targets fail most of the time. And on top of everything else, there's a lot of confusion around the topic. For most people, LOA sends a shiver down their spine.
However, having clear goals and following a proven manifesting strategy can differentiate between your goals failing or succeeding. Why? Because if you get it right, you can benefit from:
More control of your own life
Improved lifestyle
Increased income
and anything else you can imagine… you're in control
Whether you're a small business owner or an overwhelmed individual with a tight budget, we know you don't always have the time and resources to research everything there is to learn about the latest LOA techniques.
Achieve your goals faster
If you want to know the best way to get something done, you look for someone who has successfully gone through that process.
This is exactly what we will be doing in this article.
These can act as guides, helping us as we seek to attain our goals through the same process.
So in this guide, we've compiled ten super-efficient tips and quotes from experts and people we admire who have attained their goals through the law of attraction.
Let's get started.
10 Power of Attraction Examples
Arnold Schwarzenegger
"When I was very young, I visualized myself being and having what it was I wanted. Mentally I never had any doubts about it. The mind is so incredible. Before winning my first Mr. Universe title, I walked around the tournament as I owned it. The title was already mine. I had won it so many times in my mind that there was no doubt I would win it. Then when I moved on to the movies, the same thing happened. I visualized myself being a famous actor and earning big money. I could feel and taste success. I just knew it would all happen.Arnold Schwarzenegger"
Not often do you find someone switch roles so quickly and enjoy success in all of the roles despite these roles being widely different. Arnold Schwarzenegger started off as a professional bodybuilder who became Mr. Universe at age 20 and won the Mr. Olympia contest a whopping seven times. He moved on to acting, where he recorded massive success for many years before going into politics. He also enjoyed tremendous success, serving two terms as the governor of California before returning to acting. Considering the level of success he has recorded, he is worth listening to.
Will Smith
"Our thoughts, our feelings, our dreams, our ideas are physical in the Universe. That if we dream something, if we picture something, it adds a physical thrust towards realization that we can put into the Universe. Will Smith"
Named at one time "the most powerful actor in Hollywood" by Newsweek, Will Smith, the actor, rapper, comedian, songwriter, and producer, is no doubt one of the most successful actors in the world. Little wonder Forbes named him the most bankable star in the world. If anyone knows about success, he certainly does.
Conor McGregor
"If you can see it here (in your head), and you have enough courage to speak it, it will happen. I see these shots, I see these sequences and I don't shy away from them. A lot of times people believe in certain things but they keep to themselves. They don't put it out there. If you truly believe in it and become vocal with it, you are creating that law of attraction and it will become reality.Conor McGregor"
Conor McGregor is a professional mixed martial artist who recently added boxing to his list. He is a former (UFC) Ultimate Fighting Championship featherweight and lightweight champion. Ranked number 3 on the UFC's pound for pound rankings, he is a fearless fighter who currently holds the record for the largest pay-per-view (PPV) draw in MMA history, with four of the events he headlined making the list of six highest-selling UFC pay-per-view events. Having recorded tremendous success, he can undoubtedly provide some insight that can help anyone who wants to be successful.
Steve Harvey
"Like attracts like. You have to understand: you are a magnet. Whatever you are, that's what you draw to you. If you're negative, you're going to draw negativity. You positive? You draw positive. You're a kind person? Most people are kind to you…If you see it in your mind, you can hold it in your hand. This is so true. Steve Harvey"
This was a quote from the one and only Steve Harvey.
He is a two-time Marconi Award winner, a 14-time NAACP Image Award winner in various categories, a five-time Daytime Emmy Award winner, and He's no stranger to success. Television host, comedian, radio personality, author, actor, and producer Steve Harvey is exceptionally qualified to give words of advice on how to achieve your goals. "Whatever you hold in your mind on a consistent basis is exactly what you will experience in your life."
Mr. Harvey is the best selling author and radio host who recently won the National Radio Hall of Fame Award. His book Act Like a Lady, Think Like a Man can be purchased on Amazon.com for under $9.
Tony Robbins
Called at one time "the CEO whisperer" for his consultancy work with CEOs of fortune 500 companies, Tony Robbins is an entrepreneur, life coach, philanthropist, and bestselling author. If anything qualifies anyone as successful, indeed, founding companies that earn about $6 billion every year would be one. Who best teaches you how to succeed at reaching your goals than someone who has achieved several of his.
Kristen Howe
"What one thing can you do today in 15 minutes or less that will move you toward your dreams? Do it NOW! Ask yourself this question every day and watch as you create the life you desire!"
Kristen Howe started out struggling the same way many are today until she was introduced to the law of attraction. With an open and curious mind, she plunged headfirst into the concept, and today she now spreads the message, having experienced the quality of life she only dreamed of just by practicing the concepts it teaches. Many struggling out there are sure to benefit from her experience.
John Assaraf
"Our job as humans is to hold on to the thoughts of what we want, make it absolutely clear in our minds what we want, and from that we start to invoke one of the greatest laws in the Universe, and that's the law of attraction. You become what you think about most, but you also attract what you think about most."
John Assaraf is a spiritual entrepreneur who has helped many people retrain their brains to achieve increased success. He is a bestselling author who has built multi-million dollar companies and helped others grow their businesses, earning billions in revenue. Anyone who needs retraining of their brains can't be in safer hands than John Assaraf.
Bob Proctor
"Thoughts become things. If you see it in your mind, you will hold it in your hand."
Bob Proctor was a high school dropout who developed himself to the point where he became a self-made millionaire and a highly sought-after international speaker. When it comes to wealth attraction, no one is regarded as a higher authority than Bob Proctor.
Is your goal attracting wealth? Listen to him.
Bob Proctor was a failure before he became a success. There is no such thing as overnight success. If someone seems wealthy, it usually means that they've spent many years preparing and planning to get there.
Michael Losier
"I attract to my life whatever I give my attention, energy and focus to, whether positive or negative."
When it comes to the law of attraction, Michael Losier is regarded as a guru. He is also an emotion code practitioner. He teaches both the law of attraction and ditch emotional baggage successfully. Among other things, he is a bestselling author and a success story. When it comes to achieving results by applying the law of attraction, he can provide helpful pointers.
Lisa Nichol
"Your whole life is a manifestation of the thoughts that go on in your head."
Known as "The Breakthrough Specialist," Lisa Nichol started as a single parent who did not have $20 anywhere to her name. From what she describes as "rock bottom," she has managed today to build and make something of herself. She is celebrated as a motivational speaker and CEO of Motivating the Teen Spirit, LLC, and founder of Motivating the Masses – two organizations through which she motivates and inspires millions.
Want to get off rock bottom? Listen to her.
Conclusion
We sincerely hope that these quotes and tips from these experts and great achievers of our generation will act as a spur, motivating us to continue on this path, knowing that we shall most certainly have WHATEVER we condition our minds to attract.
One of the best ways to grow is by learning new things from other people who have already achieved success. These people are known as role models, inspiring you to do great things.
It is helpful to use these quotes as motivation or stimulation that impacts your life when you are feeling down or unaccomplished with your goals. It is always better to feel positive than negative because it will lead you and find out the best way to get things done.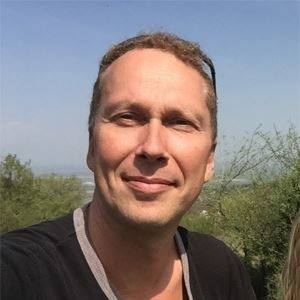 Petri Maatta is a photographer, filmmaker, and webdesigner who has been working for over 20 years in the creative industry. Fascinated by manifesting for business reasons, Petri was determined to find out what it took to create success. He started his career with seven years of business failures before he found success by learning about manifesting from a mentor with a Fortune 500 company. Today Petri shares his knowledge through DreamMaker courses designed to help people change their businesses and lives while living on their terms.
Subscribe to our free newsletter.
Stay up to date! Get all the latest & greatest posts delivered straight to your inbox