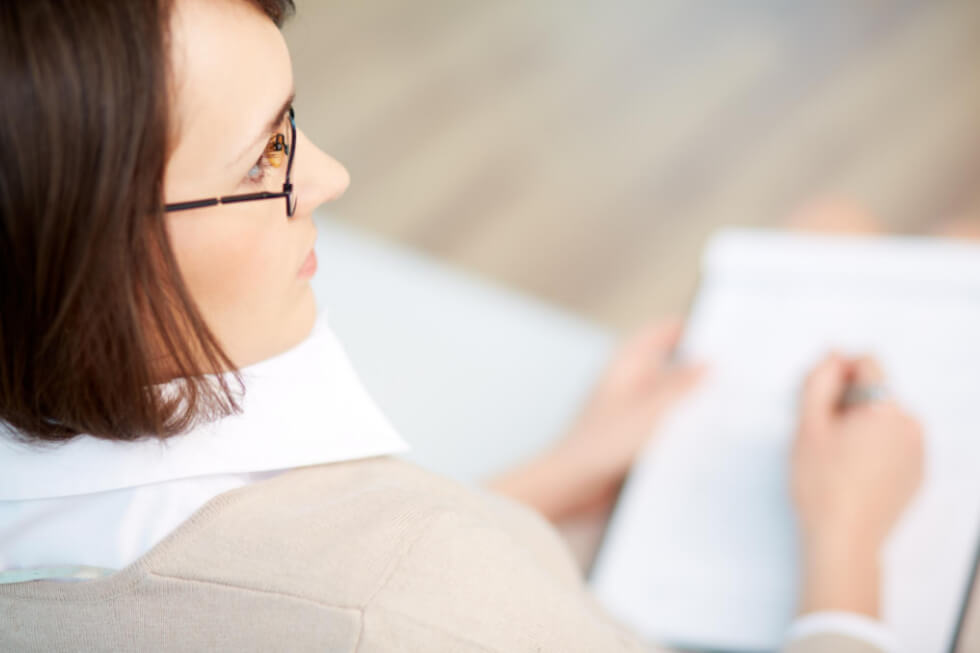 In the United States, mental illness is becoming more prevalent. According to the National Alliance on Mental Illness, one in five Americans had a mental illness. Mental illness is also the leading cause of disability in the U.S. estimated that only half of those who need treatment receive it.
The most common mental health issues include anxiety disorders, depression, and bipolar disorder. Treatment for mental illness can include therapy, medication, or a combination of both. Mental health statistics illustrate the prevalence of mental illness, the most common mental health issues, and treatment options.
With this information, we can continue to work towards reducing the stigma around mental illness and providing better access to care for those who need it.
13% of the world's population suffers from mental illness or substance use disorders. That figure could rise as people worldwide shelter in place and adjust to a new normal amid the coronavirus epidemic.
According to our national mental health survey on coronavirus, 59 % of Americans have been affected by the COVID-19 pandemic according to stats. It's critical to erase the stigma surrounding mental illness now more than ever. The following mental health statistics illustrate the scale and influence of mental illness.
Key Facts About Mental Health Statistics 2022
Mental health is a complex issue affecting people of all ages and backgrounds. Some of the key facts about mental health statistics in 2022 include the following:
According to recent studies, 1 in 4 adults in the U.S. experiences some form of mental illness every year.
Mental illnesses are often misunderstood, with many individuals failing to seek treatment due to stigma and misconceptions.
Depression affects the lives of an estimated 350 million people worldwide. (Our World in Data, 2018)
Anxiety is the most prevalent mental illness globally, affecting 284 million individuals.
More females (11.9%) than males (9.3%) are affected by mental illness worldwide.
Mental health problems are closely linked to other issues such as substance abuse and suicide, but they can also be successfully managed with appropriate treatment.
Mental health conditions can severely impact people's lives, interfering with their ability to work, maintain relationships, and socialize with others.
With the proper care and support, most individuals can achieve a full recovery and manage their symptoms effectively over time.
So if you or someone you love is struggling with mental illness, it is essential to reach out for help as soon as possible. Whether through therapy or medication, there are many effective strategies for managing mental health issues, allowing individuals to live happier and healthier lives. And by helping to break down the stigma around these conditions and raise awareness about available resources, we can work together towards a brighter future for all those affected by mental illness.
What Is Mental Illness?
Though these are not mutually exclusive, mental illness can be divided into individuals with any mental illness (AMI) and those with severe mental illness (SMI).
An AMI is defined by the Substance Abuse and Mental Health Services Administration (SAMHSA) as any mental, emotional, or behavioral health problem that meets DSM-IV criteria. According to SAMHSA's definition, a person with an SMI is considered to have an AMI if their illness severely affects or limits a significant life activity.
Some mental health conditions include:
Anxiety: Anxiety disorders are characterized by prolonged anxiety, worry, and stress that disrupt one's daily routine.
Depression: Major depression is characterized by a persistent sad mood, weariness, and profound sadness.
Substance use disorders: The use of alcohol and drugs regularly that affects a person's behavior in everyday life.
Bipolar disorder: Bipolar disorder is characterized by severe swings in depressive or "low" moods and manic "high" moods that may continue for weeks.
Schizophrenia: Schizophrenia is a long-term, debilitating mental illness that affects people's thoughts, emotions, and actions.
Eating disorders: Eating disorders are illnesses that affect a person's relationship with food and body image.
Obsessive-compulsive disorder (OCD): Obsessive-Compulsive Disorder (OCD) is a persistent, long-term anxiety disorder characterized by recurrent, uncontrollable, and excessive thoughts and compulsive behavior.
Post-traumatic stress disorder (PTSD): Ptsd is an anxiety disorder that develops in some people exposed to a traumatic or dangerous event and has trouble recovering from the trauma it caused.
One of the most neglected areas of health globally is mental health. This was true before COVID-19 (coronavirus), but the pandemic has exacerbated the situation.
There are several causes for mental health being neglected. The first is a stigma linked to it. The second is that mental health issues are a "luxury good" rather than an actual disease. The following are some of the additional significant reasons. A fragmented and out-of-date service model is one of them. Some examples are the provision of mental health services almost exclusively in psychiatric hospitals, a severe lack of preventative mental health services; lagging policy changes; and a scarcity of human resources.
Statistics In Mental Health
The figure is staggering. Over 907 million people worldwide live with a mental illness, and more than 75% of those afflicted in low-income nations do not get treatment. Every year, about 30 individuals commit suicide due to substance abuse. Every 40 seconds, someone dies by suicide. About 50% of all mental health conditions begin during adolescence.
Over 160 million people require humanitarian aid due to conflict, natural disasters, and other crises. The prevalence of mental illnesses may double during such events. 1 in 5 persons affected by conflict is expected to have a mental illness.
According to the World Health Organization (WHO), the COVID-19 epidemic has disrupted or, in some cases, halted critical mental health services in 93% of countries across the world. Meanwhile, the demand for mental health is growing. Given the long-term nature of the disease, this translates to a substantial global economic impact. Mental health spending accounts for less than 2% of national health budgets worldwide. According to researchers, depression will impose a more significant strain on nations than any other illness over the next ten years.
The World Bank And Mental Health
The World Bank's overall approach to helping nations achieve Universal Health Coverage (UHC) includes physical and mental health. Mental health can't be dealt with in isolation since it affects everyone across a nation's economy. Its influence spreads throughout every sector of a country's GDP.
A mental health policy linked to the social-economic schedule is one of them. Mental health initiatives have long been a part of World Bank development programs. This continues to be the case in our provision of emergency relief following COVID-19's outbreak. The World Bank has delivered projects in over 100 countries during the first 100 days of the epidemic.
Even though they had to concentrate on the most basic and urgent requirements for the epidemic, several nations decided to include mental health assistance in their efforts. Bank-funded projects, for example, in countries including Cambodia, Guatemala, Lesotho, Liberia, Mali, Marshall Islands, Morocco, Niger, Nigeria, Republic of Congo, and Sri Lanka are assisting with psychosocial treatments to help people cope with the negative psychological consequences of stressful events such as lockdowns (self-isolation), infection worries (fear that they will become ill), limited information (fear that they won't be able to support themselves or their family due to loss of income or skills), job and financial losses (fear that the government won't provide disaster relief).
Looking Ahead At Mental Health In 2021
Investing in one's mental health is a wise financial decision. I'd like to take a moment to consider some things I've learned over the last year or so:
The COVID-19 epidemic exposed the worldwide health systems' flaws. To be viable, good primary health care is required. If primary healthcare services satisfy both aspects of health—physical and mental—they can be regarded as adequate. To effectively integrate mental health services into healthcare systems, instead of just providing them in a silo, they must be integrated into primary health care coverage. They must also be included in standard insurance plans.
According to the World Health Organization, every $1 spent on mental health yields a return of $4. In Ukraine, for example, it is believed that if the country invests $1 in the treatment of common mental illnesses during the 2017-2030 period, it will save $2 in productivity and economic value.
Investing in mental health necessitates a multi-sectoral and integrated approach. It includes a "whole of society" strategy, with community involvement and primary care services, public health, social protection, employment, and education.
Government attention must be focused on improving community-based mental health programs and strengthening the overall treatment of mental illnesses. More resources are needed to support global development assistance and domestic health spending. The government in Peru utilized a results-based financing approach as a novel means of supporting mental health services through neighborhood-based mental health centers (CBMH). Peru ensured that resources could not be misused by transforming the approach into legislation. This helped boost mental health investment by 400 % (from $25 to $104 million). By the end of 2019, there were 154 CBMHCs in operation, with 60 more on the way.
Investing in health and human capital is critical to a nation's health and human capital. Prioritizing the psychosocial needs of vulnerable groups, such as refugees, is essential for a country's investment in health and human capital.
There's a need for coordination and responsibility across several levels of government to establish long-term, sustainable mental health programs. All executives must speak up on the subject. This backing for mental wellness should be enacted at the political, financial, and cross-sectoral levels.
Attaining The Sustainable Development Goals By 2030
Investing in health, especially in developing countries, can provide enormous benefits. These translate into improved quality of life for both individuals and entire communities. Providing access to mental healthcare services is a critical component of attaining the Sustainable Development Goals (SDGs) of ensuring healthy lives and well-being for all ages by 2030. Failing to do so may have severe economic consequences. Investing in health has two sides: inside and outside the medical field.
We are seeing the mental health epidemic unfold simultaneously on top of the pandemic. If mental health takes a backseat, the world will face significant ramifications. We are left with a stark message: there is no good health unless it includes mental well-being!
Mental Health Statistics by Numbers
1 in 5 adults in the United States has a mental illness. The prevalence of mental illness is growing, reaching 1 in 5 U.S. adults (52.9 million people) by 2020 (nearly half of all age groups). This means that roughly one-fifth of the population suffers from mental health issues.
In 2020, 14.2 million individuals had a severe mental illness (5.6% of American adults), or 1 in 20 persons.
An estimated 7.7 million people in the United States, or 16.5 % of children aged 6-17, had a mental health problem in
In 2020, 17 million people will be diagnosed with mental illness and a co-occurring substance use disorder.
The most common mental illnesses in the United States include anxiety and mood disorders. In this article, I'll provide some examples of using both types.
Non-Hispanic Asian: 13.9%.
Non-Hispanic blacks or African Americans: 17.3%
Non-Hispanic white: 22.6%
18.7% of Non-Hispanic American Indian or Alaska Native People
35.8% non-Hispanic multiracial/mixed
Non-Hispanic Native Hawaiian or Other Pacific Islander: 16.6%
Latino or Hispanic: 18.4%
Gay, Lesbian, and Bisexual: 47.4%
Annual prevalence among U.S. adults, by condition:
11.3% (40 million people) -> 8.4% (21 million people)
Schizophrenia: 1% (estimated 1.5 million people)
Bipolar Disorder: 2.8% (estimated 7 million individuals)
19.1% of the population, or 48 million people, suffer from anxiety disorders (estimated)
3.6% of the population (an estimated 9 million individuals) has posttraumatic stress disorder  as a result of their combat experience.
Obsessive-Compulsive Disorder: 1.2% of the population (estimated 3 million individuals)
Borderline Personality Disorder: 1.4% (estimated 3.5 million people)
Mental Health Care Matters
According to the National Alliance on Mental Illness, 46.2% of Americans with mental illness received treatment in 2020.
In 2020, only 56.5 % of adults with severe mental illness received treatment in the United States.
In 2016, 42.1% of youth aged 6-17 in the United States who had a mental health condition received care.
The average time between the start of mental illness symptoms and treatment is 11 years.
By demographic group, the %age of U.S. adults receiving any mental health treatment in a given year:
37.4% of men
Females: 51.2%
54.3% of the LGBTQ community are both lesbian and gay, while 0.6 % identify as bisexuals
Non-Hispanic Asian: 20.8%
Non-Hispanic whites make up just over half (51.8 %) of the population, while non-Hispanic persons of all races account for less.
Non-Hispanic blacks and African-Americans: 37.1%
43.0 % non-Hispanic mixed/multiracial:
35.1% of the population is Hispanic or Latino
In 2020, 12.8% of the population had no insurance coverage in the United States because they have a mental illness.
According to the National Alliance on Mental Illness, approximately 16% of Americans do not have health insurance in 2020 (nearly 14 million people).
The Mental Health Professional Shortage Areas of the United States, which include approximately 150 million individuals, contain an estimated 4.5 % of the population.
The Ripple Effect Of Mental Illness
Person
People who are depressed have a 40% higher chance of acquiring cardiovascular and metabolic illnesses than the average person. People who have severe mental illness are more.
Slightly more than one-third (32.1 %) of American adults with mental illness had a substance use issue in 2020 (17 million individuals).
The unemployment rate among American adults who have a mental illness (6.4 %) is higher than those who do not (5.1 %.
Students experiencing severe depression symptoms are more than twice as likely to drop out than their peers.
In the United States, children as young as six years old have been identified as having ADHD. According to a recent report from Medscape and NPR,
Family
At least 8.4 million individuals in the United States assist an adult with a mental or emotional health problem.
Caregivers of individuals with mental or emotional health problems spend 32 hours each week providing unpaid assistance.
Community
1 in every 8 emergency department visits by a U.S. adult is related to mental illness or substance use (estimated 12 million visits)
Mood disorders are the most prevalent reason for hospitalization among people under 45 in the United States (other than for pregnancy or birth-related.
Serious mental illness costs the United States economy $193.2 billion in lost income across all 50 states.
In the United States, 22.8% of homeless people have severe mental health problems.
4.6% of adults imprisoned in California and federal jails have a confirmed mental illness, according to the National Alliance on Mental Illness.
According to the American Academy of Child and Adolescent Psychiatry, 75% of juvenile offenders have a diagnosable mental health problem.
In 2019, 8% of Active Component service members in the United States military had a psychological or substance-related issue.
According to the Department of Veterans Affairs, more than one in five (21.9%) U.S. Veterans had a mental illness in 2019.
World
Each year, $1 trillion in lost productivity is due to depression and anxiety disorders.
Depression is one of the world's most common causes of disability.
It's Okay To Talk About Suicide
In the United States, suicide is the second leading cause of death among 10 to 34 years old.
The 10th most common cause of death in the United States is suicide.
Since 1999, the suicide rate in the United States has risen by 35%.
According to the National Institute of Mental Health study, roughly 45 % of people who die by suicide have a diagnosable mental illness.
According to interviews with family, friends, and medical professionals (also known as a psychological autopsy), around 90% of individuals who die by suicide had exhibited signs.
The rate of suicide attempts among lesbian, gay, and bisexual youngsters is 4 times greater than that of straight children.
Males account for 78% of those who commit suicide.
The odds of attempting suicide in transgender people are almost 12 times greater than for the rest of the population.
By demographic group, the annual %age of serious suicidal thoughts in the United States:
Adults with an educational or technical background make up between 4.9% and 5.1% of the population.
According to a recent Center for Disease Control (CDC), the rate of young adults aged 18-25 who never married was 11.3 % in 2021, according to a recent Center for Disease Control (CDC).
The rate of high school students who have used cigarettes or other forms of tobacco in the previous 30 days is 18.8%.
According to a 2021 survey of LGBTQ high school students, 4 in 10 (40%) reported being threatened or harassed with physical violence since the start of 2022
52% of LGBTQ youth who identify as transgender or nonbinary
2022 Mental Health By The Numbers Recognizing The Impact
1 in 15 adults in the United States has both a substance use problem and a mental illness, according to the National Survey on Drug Use and Health.
Around 6.1% of adults aged 18 and older in the United States had serious thoughts of suicide at least once.
Although the MERS outbreak may have a long-term impact on mental health, only about 1% of Americans reported that it had a significant negative influence.
According to the National Alliance on Mental Illness, 45% of people with mental illness live in households where no one has a bachelor's degree.
Only 55% of those with severe mental illness receive adequate treatment.
15% of people aged 12 and up who drink alcohol report higher drinking among those who drink.
10 % of persons aged 12 and older who use drugs report an increase in usage.
Approximately one-quarter (23 %) of all adults who received mental health services in the United States had a co-occurring mental illness and substance.
17.7 million patients had appointments delayed or canceled as a result of the disaster
7.3 million individuals have had to wait more than an hour to obtain their medications.
Only about one-quarter (26%) of those patients who needed care but could not get it had an in-home visit.
Over 25.3 million U.S. adults received virtual mental health services in the previous year.
Approximately 30% of those with mental illness acquire a service dog.
According to the United Nations World Mental Health Survey Initiative, around 50% of those who have severe mental illness can lead independent and productive lives without assistance.
Mental Illness And The Criminal Justice System
Criminal Justice System
Approximately 2 million individuals with serious mental illness are booked into jails every year.
2 in 5 people who are incarcerated have a history of mental illness, according to statistics (37% in state and federal prisons and 44% held in
The %age of female inmates who had a mental illness was almost twice that of male prisoners.
Between 2015 and 2020, police shootings will kill one in four individuals who have a mental health condition.
The most common causes of death among individuals confined in local jails are suicide and accidents.
4,000 people with severe mental illness are locked up in solitary confinement cells inside the United States' prisons.
Communities
According to the American Association of Child and Adolescent Psychiatry (AACP), about 66% of juvenile offenders have a mental health condition that can be treated.
The chances of developing mental illness in a juvenile detention facility are ten times higher than those who live independently.
Around 50,000 veterans are detained in local prisons — 55 % have a mental illness.
Non-white individuals in the United States are more likely to be incarcerated, go to solitary confinement, get injured, and stay longer in jail than white.
How Common Is Mental Illness?
Depression affects the lives of an estimated 350 million people worldwide. (Our World in Data, 2018)
Anxiety is the most prevalent mental illness globally, affecting 284 million individuals.
More females (11.9%) than males (9.3%) are affected by mental illness worldwide.
Anxiety, alcohol use disorders, schizophrenia, bipolar disorder, and dysthymia were identified as the most common causes of disability in the United States (U.S. Burden of Disease Collaborators, 2013).
The mortality rate among persons with mental illnesses is significantly higher than that of the general population, with a median life expectancy loss of 10.1 years. (JAMA Psychiatry, 2015)
According to recent studies, approximately 8 million deaths each year are attributed to mental illnesses. (JAMA Psychiatry, 2015)
Mental Health Statistics Worldwide.
An estimated 284 million individuals worldwide are affected by anxiety.
Depressed people make up a staggering 264 million persons.
An estimated 107 million people have alcohol use disorder.
Drug addiction affects 71 million people worldwide.
Bipolar disorder affects nearly 46 million people worldwide.
Schizophrenia affects about 20 million individuals worldwide.
16 million individuals are suffering from eating disorders.
Mental Health Statistics In The U.S.
In 2018, 26.3 % of 18 to 25 had a mental illness.
In 2018, 8% of adults aged 18 to 25 had a significant mental illness.
Anxiety disorders affect 40 million people in the United States (18.1% of the population). Anxiety and depression are the most prevalent mental illnesses in the country, affecting 40 million adults (18.1% of the population).
The % of individuals aged 18 to 25 who reported having symptoms that met the criteria for major depression increased by 63% over nine years. (American Psychological Association, 2019)
Mental Health Treatment
The range of treatments for mental health problems varies by diagnosis. Individuals seeking help should speak with a medical or mental health professional about the many therapy and medications best suited to them.
Treatment might be costly, especially if you're considering surgery. Therapy and medicine expenses can quickly mount into the thousands. In 2013, the United States spent $187.8 billion on mental health issues and substance use disorders. Depression treatment alone cost 70 billion dollars in that year.
According to Lancet Psychiatry research, the cost of treating anxiety and depression in 36 countries worldwide is expected to be $147 billion by 2030. This expenditure will result in a net benefit based on an anticipated 5% rise in productivity, resulting in a $399 billion economic benefit.
Does Insurance Cover Mental Health Services?
According to healthcare.gov, Marketplace health insurance plans cover mental health and drug abuse services. These treatments include psychotherapy, counseling, inpatient care, and substance use disorder. Marketplace coverage can't be denied if you have a pre-existing mental health problem.
Furthermore, Medicaid is "the biggest payer for mental health services in the United States."
Medicare coverage varies by location. Medicare Part A covers hospitalizations, including admissions due to mental health issues, while Medicare B covers mental health visits. Here's a list of all the services that are covered.
The research was done in 2006 and estimated the average charges, care costs, and reimbursement for psychiatric inpatient care in 418 community hospitals throughout the United States.
The average cost to provide treatment to those covered by Medicare:
The cost of treatment for schizophrenia is approximately $8,509 for 11.1 days.
Treatment for manic-depressive illness: $7,593 for 9.4 days
Depression treatment costs $6,990 for 8.4 days of therapy.
Unfortunately, according to the 2006 research, uninsured patients are more likely to receive suboptimal care. Uninsured patients' treatment durations are shorter than those of insured individuals.
The average cost to administer treatment to uninsured individuals is:
I paid $5,707 to treat schizophrenia for seven and a half days.
The cost of treatment for bipolar disorder was $4,356 for 5.5 days.
Treatment for depression costs $3,616 for 4.4 days.
Mental Health Treatment Statistics
The National Survey on Drug Use and Health classifies mental health treatments as inpatient or outpatient therapy, counseling, or prescription medication for mental health conditions.
1 in 4 American young adults (18 to 25 years old) received mental health treatment. (SAMHSA, 2018)
A quarter of college students have mental health disorders such as anxiety, depression, and alcohol use disorder. (Psychological Services, 2020)
Students are well-aware of on-campus mental health services (93 %).
Only 13 % of students with mental health issues use on-campus services, such as counseling. (American Psychological Association, 2018)
White adolescents are less likely to receive mental health treatment than minority adolescents, yet half of the minorities do not get access to needed care. (National Alliance to Advance Mental Health, 2007)
The Department of Justice's Office of Juvenile Justice and Delinquency Prevention found that over half of juvenile offenders suffer from at least one psychiatric problem, yet only 15% receive treatment. (2017)
Conclusion 
In conclusion, these are some of the most critical mental health statistics for 2022. The number of people living with a mental illness is expected to increase, while the number of people who commit suicide is also expected to rise. It's more important than ever that we continue to raise awareness about mental health and support those affected by mental illness. If you or someone you know is struggling, please don't hesitate to reach out for help.
Sources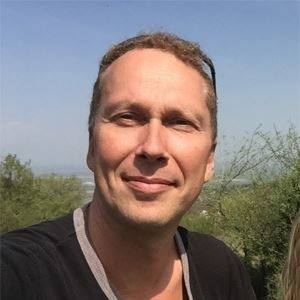 Petri Maatta is a photographer, filmmaker, and webdesigner who has been working for over 20 years in the creative industry. Fascinated by manifesting for business reasons, Petri was determined to find out what it took to create success. He started his career with seven years of business failures before he found success by learning about manifesting from a mentor with a Fortune 500 company. Today Petri shares his knowledge through DreamMaker courses designed to help people change their businesses and lives while living on their terms.
Subscribe to our free newsletter.
Stay up to date! Get all the latest & greatest posts delivered straight to your inbox