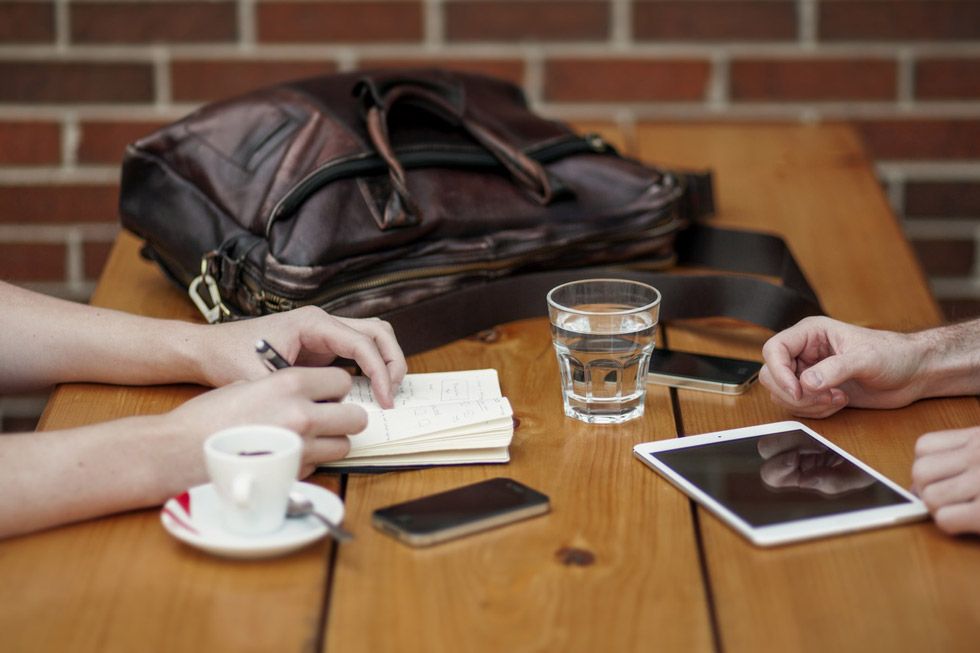 Sports teams win season long championships with coaches who provide guidance to cohesive and skilled teams to achieve their inherent greatness.
Have you ever been part of a team at the workplace that possesses both excellent skills and a seamless ability to perform and achieve remarkable success? Well, Most of the time, the teams always have a great coach.
Most successful teams that are invaluable in any organization will always have a coach and their success in the long term will be determined by how good the coach is.
At the workplace, a coach helps employees to develop important skills and strengths and most importantly:
A coach can help an employee transform their weaknesses into strengths over a specific timeframe.
Coaching is designed to complement the individual talents of each employee and align their performance towards the achievement of set objectives.
It inspires employees to do better and inculcates a positive mentality in everyone.
So why is a coach important? Can he or she make an already good team better?
Can he or she transform an already under-performing team into an extraordinary high performance entity?
Can he or she combine the strengths of individuals to create unbeatable teams at work?
Is there any value a coach brings to your business?
Can a coach help you achieve your short and long term goals?
We strongly believe that the answer to all these questions is a big YES.
The world of business is risky and surviving let alone thriving in the current demanding environment is quite challenging. Entrepreneurs come and go, many try and many fail. However, as an entrepreneur you are expected to achieve your goals in this challenging and competitive environment. This is not a task for the weak minded and the faint hearted. It requires consistency, hard work, and a lot of knowledge but you don't have to do this on your own. Going it alone will make it even more difficult. Sometimes bringing in reinforcements to help you ran the business and bring the best out of you can do a lot of good.
Choose A Coach In Line With Your Current Vision
Coaching is essential for Professional development. It offers practical real world knowledge that can play a big role in bridging the gap between theory and practical business practices. This leads to improved capacity and increased competency that yields better outputs for the business.
Normally, the objective of coaching is to build capabilities among people with high potential and can be a unique strategy in bringing out the best out of your brightest and most talented personnel. A great coach will identify key strengths within the organization and individually. He or she will then outline the development needs within the business and focus on building required capabilities to tackle challenging daily tasks in the running of the business.
Continuous coaching fosters personal and professional development among staff and this boosts morale, increases productivity, and promotes better outcomes for the company. Coaching helps employees to play their roles better, it develops self confidence and self belief, and creates the right environment for employees to be the best they can be. Coaching ensures people are able to express their talents better and it exemplifies key strengths of every individual or team.
Learning from the success of other people and striving to recognize the qualities that make people successful can motivate and inspire better performance. This will drive your career up to the next level. Successful people have unique attributes, and while these are attributes that are developed over a long period of time, learning them and what they mean for your personal and professional life can make a big difference in realizing your full potential.
Leading success experts and trainers in the world agree that people who continually try to develop and acquire better forms of knowledge that apply in their workplace and personal lives are often the movers and shakers of any society. In an age where information is power and the business of ideas is the only one that matters, people who constantly develop new capabilities through the acquisition of different forms of knowledge will always have the edge over everyone else in their field. However, what really propels this success and motivates people to find the best in themselves is a good coach.
It is important to choose a coach or a mentor that you can have fun working with, someone you can trust and of course someone who has proven and extensive experience in your business or your chosen field. After all, the key to success is to find the perfect match for your coaching needs. Without that, the trust that is necessary in fostering optimal performance will not be there. Coaches are different and the kind of personality they have will often determine how best you will get along.
It's not just about choosing a coach with experience and expertise, but also a comfortable person who you will not have any problems working with.
Other important considerations in finding a coach include the kind of coaching methodology the coach brings to the table, certification, and the overall value they add to your career or your business.
The ultimate goal in any business environment is to improve work performance.
When all employees and leaders within a business are able to perform at their optimal best, it becomes easier for the collective goals of that particular entity to be realized. Coaches and success trainers have developed unique ways to optimize work performance and improve outcomes for the business as effectively as possible. Increasing work performance can be achieved by three important things. Here are some of the major ones that we have learned talking to leading business coaches and researching their materials: Continuous learning, hard work, and preparation and Planning.
Continuous Learning
Success for most people comes from their passion of learning each day. People who read about how other successful people in their fields or other leaders in different areas achieved so much in their lives are bound to discover knowledge and inspiration that applies to their specific situation. Spending at least three hours a day reading and taking notes can give you the right knowledge to move your career forward by adapting strategies and ideas used by successful people in your area.
In addition to this, any opportunity to learn and acquire new knowledge related to your business or career should be welcomed. It could be a seminar, a book or any other material, but you need to invest in yourself and your own personal and professional development. Continuous learning is crucial and should be part of your daily routine as an entrepreneur.
Hard Work
Success without hard work is practically impossible. Although there are other factors that are necessary to propel yourself to success, without any hard work it will be null and void. Trying to achieve your goals by taking short cuts or cutting corners will not work in the long run. Instead, you should work longer and harder than anyone else in your field and before you know it, success will come your way. The idea of putting everything you have to achieve your goals requires a lot of motivation.
You need to see the bigger picture and remain focused on what you really want to achieve. With a good coach by your side your journey towards your goals will be much easier but mostly enjoyable and quite passionate. There is nothing wrong with working extra hours, as long as it's aligned with your success objectives. The most successful people in your area and other global business leaders are smart, ambitious, and passionate about what they do, but they are still hard workers, they wake up in the morning and make things happen by getting to work each and every day.
Preparation and Planning
In addition to hard work and continuous learning, you also need to be better prepared and plan well in advance to achieve your goals. Try and plan each day in advance, prioritize your task and then start working on the most important priority first thing in the morning. You then need to develop discipline and single minded concentration that ensures you remain focused on one task until its 100% complete. This can play a big role in maximizing your productivity and of course getting stuff done.
However, it's not always that easy and in fact, many professionals often find it difficult to maintain that sharp focus. A lot of times you may feel like you are being pulled in so many directions and as a result, there is always that strong need to multi task. As much as it's understandable, you need to steer clear of it and plan your priorities the best way you can.
You also need to avoid any temptations that might limit your ability to concentrate or focus on your daily tasks. For starters, put away your electronic devices for a moment and just focus on your work. Today, electronic interruptions that may include emails, phone calls, or messages are ruining millions of careers. These interruptions will limit your productivity and as such, it is advisable to put them away while you still working and perhaps pick them up later after your planned day tasks are done.
A lot of people complain today that they spend a lot of time on their inbox attending to urgent demands instead of using that time to focus on revenue generating projects that are crucial for their business. Do not fall into this trap; make sure your time is spent dealing with task and priorities that add value to your business or career. Developing focus and discipline takes time, but mostly it's a question of being consistent each day.
Soon enough, everything will come naturally and you will find that you are more productive in your work all the time.
Surviving in the current business environment takes a lot but even then, constant coaching can make the biggest difference.
It's an essential part of an entrepreneur and his or her learning process.
Coaching will give you the knowledge and capabilities you need to lead and grow your business to the next level.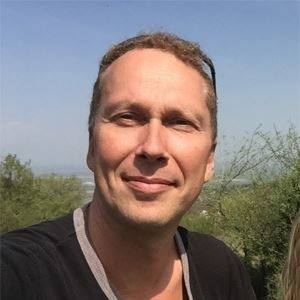 Petri Maatta is a photographer, filmmaker, and webdesigner who has been working for over 20 years in the creative industry. Fascinated by manifesting for business reasons, Petri was determined to find out what it took to create success. He started his career with seven years of business failures before he found success by learning about manifesting from a mentor with a Fortune 500 company. Today Petri shares his knowledge through DreamMaker courses designed to help people change their businesses and lives while living on their terms.
Subscribe to our free newsletter.
Stay up to date! Get all the latest & greatest posts delivered straight to your inbox