In the Youtube video Boris quotes me: "Work smarter, not harder".
He says that while blinking his eye.
(Here's proof that you can be famous yet not attract clients – A typical mindset block with small business owners.)
Attracting clients using your mindset should be "forbidden"..
Why do I say that?
First of all, the odds are against Boris..
I mean, come on man, the guy hardly speaks English.
He doesn't like to sales or marketing…
And in less than 4 months he produces these kinds of results…
A quick summary:
4 months to get 30 Search engine optimization clients
$1000 per month per client
$30k per month
$360k in total profit (because middle-sized SEO clients usually stay for 9-18 months (average* of 12 months))
In Bulgaria he pays 10% tax
Bulgaria is 10x cheaper than most countries
Not bad.
UPSTREAM
My mentor always used to tell me: most people are going upstream. They work harder, longer hours… and get less…
The truth is, he said:
Most people retire broke!!!!
I got scared when I heard that.
Anyway, the system that Boris uses is what we call the
DOWNSTREAM
My mentor told me: isn't it funny how when you see ULTRA SUCCESSFUL people, the Billionaires, and multi millionaires..
They don't seem to work at all..
He told me, they are in the DOWNSTREAM.
They are enjoying the ride… easily floating down the river…
And yet,
Everything gets done..
The business grows…MASSIVELY
What is this DOWNSTREAM?
Downstream: The Great Business Adventure consists of 3 parts:
STRUCTURE
ATTRACTION
INSURANCE
Here's a quick peek of the nr 2 – Attraction:
BE SPECIFIC
Get crystal clear about your dream and what you wish to attract into your life.
VISUALIZE
Visualize on a daily basis. This will create a magnetic field of attraction moving you closer toward the specific chosen dream.
SYSTEMATIZED THINKING
Through repetition and affirmations an impression is made in the subconscious mind.
RECEIVE WHAT YOU WANT
The more you live in positive anticipation the faster your dream will turn into reality.
Here's what to do next:
If you are stressed out and tired of working harder and longer hours and getting less then…
We need to talk about your business…
In the comments, tell me what you're trying to achieve.
We can take it from there..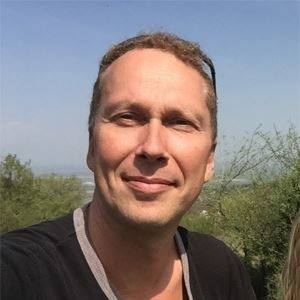 Petri Maatta is a photographer, filmmaker, and webdesigner who has been working for over 20 years in the creative industry. Fascinated by manifesting for business reasons, Petri was determined to find out what it took to create success. He started his career with seven years of business failures before he found success by learning about manifesting from a mentor with a Fortune 500 company. Today Petri shares his knowledge through DreamMaker courses designed to help people change their businesses and lives while living on their terms.
Subscribe to our free newsletter.
Stay up to date! Get all the latest & greatest posts delivered straight to your inbox