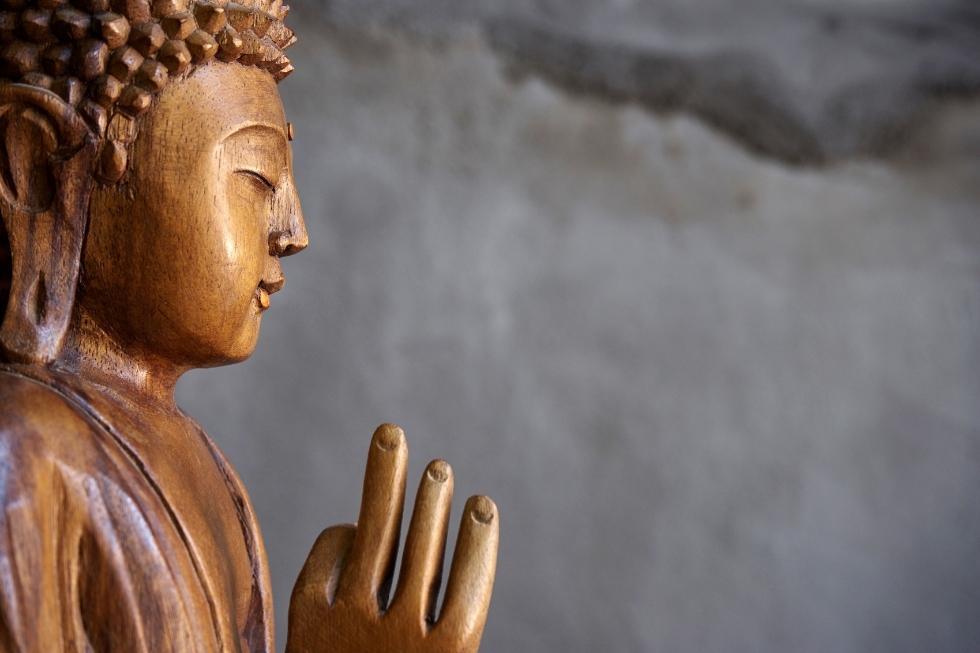 In this post we've collected 16 fascinating mindfulness statistics that you should know about.
Mindfulness is a growing trend, and these statistics show the popularity of mindfulness in 2020, 2021, and 2022.
Meditation has grown increasingly popular throughout history. But while this exceptional relaxation technique has a lot more to it than meets the eye, there's a lot more going on in terms of benefits for your body and mind. Meditation lifts your spirits immediately, but it also has some long-term advantages that are hard to imagine.
You won't be able to resist the technique once you know how many people meditate, why they do it, and how incredible the experience is.
Top Ten Fascinating Meditation Facts and Statistics
Meditation history dates back at least 5,000 BCE, according to meditation facts.
Meditation is helpful to 91 percent of women.
Several mindfulness meditation research demonstrates that meditation improves memory.
The rate of frequent meditation by Buddhists in the United States is roughly 66 percent.
The largest online meditation lesson, which involves 33,061 people, was recorded in 2021.
According to recent meditation research, most individuals who meditate (76.2 percent) do so for their health.
When it comes to chronic pain, meditation can be beneficial.
This is a sample of the mindfulness app Calm's income in its first year: $1,983,380. This meditation program enjoys widespread popularity.
Non-Hispanic white adults were most likely to use yoga or meditation, go to a chiropractor, or get acupuncture in 2017.
Meditation can assist with lower back pain.
General Statistics on Meditation
Let's clear up any misconceptions about meditation before going into the ins and outs. What is meditation's popularity like? Who practices meditation? Why should you participate? Read on to learn more about meditation.
1. According to recent meditation research, approximately 76.2% of individuals utilize meditation for their health.
The most popular reasons for meditating were improving energy (60%), enhancing memory and attention (50%), and decreasing anxiety, stress, and sadness (29.2%). The majority of individuals who practice meditation reported fewer health issues, including anxiety (29.2%), tension (21.6%), and sadness (17.8%) as major causes of their suffering
2. Meditation statistics reveal that meditation studios generated $659 million in revenue. 
Meditation studios in the United States are frequently linked to yoga studios. Both of these have grown considerably more popular in recent years.
About 2,450 meditation studios are active, most of which are nonprofit organizations. The nonprofits generate around $165,000, while the for-profit ones gross much more, $269,000.
3. The mindfulness app Calm generated $1,983,380 in revenue, evidence of the meditation's popularity.
People have apps for pretty much everything in today's digital world. Meditation isn't immune to this truth. There have been several severe applications created throughout history, and Calm is number one for usage. The Headspace app occupies second place both in terms of revenue and downloads, having established a loyal fan base over the years. People will use platforms that allow them to practice mindfulness meditation, one of the most popular types of meditation available.
4. Meditation statistics for 2021 indicate that 40% of Americans meditate weekly.
People are rediscovering the therapeutic benefits of meditation throughout the world, and they're practicing it more frequently than ever. This statistic on reflection indicates that almost half of Americans meditate regularly.
Only 4% of the population in the United States meditates only a few times a year, 8% meditates two to four times per month, and 45% of respondents claim they rarely or never meditate.
5. Statistics on people practicing mindfulness reveal that 35% of people meditate to reduce stress.
Meditation is famous for a variety of reasons. However, stress problems affect many people, and that's where the advantages of meditation become most apparent. When you think about it, it's no surprise that more than a third of meditation users do so to reduce stress.
6. 66% of Buddhists in the US meditate weekly or more often. 
Buddhists are at the top of the list, not surprising considering their religious traditions. On the other hand, Jehovah's Witnesses meditate the most, with 77 percent of them performing it at least once a week. Mormons (60%) are next; Catholics (40%), Muslims (36%), Hindus (33%), and Jews (28%) follow. According to mindfulness statistics, Mormons are second after Buddhists in meditation use.
7. 94% of women find meditation helpful.
Meditation is done differently by men and women. Mindfulness statistics reveal that 90% of males think meditation is beneficial. According to our fitness industry data, men are more likely than women to go to the gym, but women are more interested in meditation.
8. As of 2017, non-Hispanic white adults were most likely to use yoga or meditation or visit a chiropractor.
Meditation has been tried by people of all ages, genders, educational levels, and occupations. Meditation is liked by most people who try it. When it comes to gender, women were more inclined in 2017 than males to try all of these methods. Non-Hispanic white adults were the most likely to contribute to making meditation even more popular that year.
9. 14.2% of adults practiced meditation in 2017.
In 2012, only 4.1% of Americans were practicing meditation. In addition to other types of alternative medicine, reflection has established itself in American society over time. In 2017, the proportion of individuals who meditated rose by three times. Yoga usage also increased significantly during this period, from 9.5 percent in 2012 to 14.3 percent in 2017.
10. Teens' meditation statistics show that 5.4% of American children practiced meditation.
Meditation was the most popular option for older children. Meditation was chosen first in 6.5% of children aged 12 to 17 in 2017, whereas chiropractors were the preferred treatment choice in 5.1%.
Meditation Facts for a Greater Peace of Mind 
Let's look at some intriguing statistics on meditation's health and general well-being benefits in the end. Keep these things in mind the next time you meditate. That is before you clear your head of all earthly concerns.
11. Meditation is helpful when it comes to chronic pain problems. 
Chronic pain statistics indicate how unpleasant and difficult this condition is. Fortunately, because of the advantages of meditation, this difficulty may at the very least become somewhat less severe. Even though the evidence isn't substantial, it is there; and it might lead to further research and even better outcomes.
12. Meditation improves memory, as proven by multiple mindfulness meditation studies.
Mindfulness meditation is one of the most popular types of meditation. Awareness meditation is a close second among people's preferences. It's no surprise that these two are so popular. The activity impacts your cognitive processes, improves them, and aids in the retention of information, according to the field of meditation!
13. Meditation helps with lower back pain.
Mindfulness-based stress reduction and cognitive-behavioral therapy were used to treat lower back pain patients. The outcomes were comparable, and there was nothing to indicate that meditation doesn't aid with this problem as much as other therapies do.
14. Regarding meditation at the workplace, statistics show that 22% of companies had mindfulness programs in 2016.
Workplace stress statistics reveal how and why people are stressed at work. Fortunately, as meditation statistics indicate, some bosses realize that they don't benefit from burned-out and stressed-out employees.
According to the same study, 21% of respondents said they planned to implement a mindfulness initiative by 2017—a third of the firms that had implemented such programs permitted spouses and dependents to participate.
15. According to meditation facts, the oldest written proof of meditation may date back as far as 5000 BCE.
Every day, we see meditation becoming more popular. Today, this beneficial activity is carried out all around the world. It appears to have originated in India many millennia ago.
Meditation and yoga didn't arrive in the United States until the 20th century. Meditation has been gaining respect over time in many civilizations and organizations.
16. According to statistics from 2020, the most popular online meditation lesson has 33.061 participants.
The most extensive online meditation session was held at the Chopra Center for Wellbeing (United States) on August 8, 2014. Deepak Chopra and Gabrielle Bernstein led the 30-minute long session. This historic moment was made possible by allowing individuals to participate in it via the internet.
FAQs
What exactly is mindfulness?
Mindfulness is a form of meditation that aims to enhance your awareness of what you're sensing and feeling in the present moment without judgment or analysis. Mindfulness is the practice of focusing one's attention on present-moment experience without judgment. It may be used to relax both your body and mind, helping you to feel calm. Breathing techniques, guided imagery, and other practices are all used to relax the body and mind.
What's the difference between meditation and mindfulness?
Meditation is an ancient practice that involves focusing the mind on a single object or thought in order to achieve a state of inner peace and stillness. Mindfulness, on the other hand, is a more modern concept that refers to the act of paying attention to the present moment with an open and non-judgmental attitude.
Why is mindfulness so hard?
The third reason why mindfulness is so tough is that our minds have an negativity bias. The majority of our ideas are both useless and detrimental. This is how the brain functions, primarily as a defensive mechanism to prepare us for possible future shocks, betrayals, and letdowns.
Is meditation scientifically proven?
Yes, all six of the most popular meditation advantages have received scientific validation. Researchers have investigated whether mindfulness improves anxiety, combats implicit age and race prejudices, and alleviates depression, and the results were all positive. According to previous studies, meditation also helps people better perceive their bodies, boost cognitive function, and aid in the removal of unhelpful distractions, according to previous studies.
How popular is meditation?
According to a 2017 study comparing the usage of yoga, meditation, and chiropractors, Meditation was the second most frequently used technique in alternative medicine. Data from 2012 and 2017 were compared in the study. The following were the findings: by 2017, 14.3% of adults practiced yoga regularly, 14.2% utilized meditation daily, and 10.3% visited chiropractors every month.
Can meditation be dangerous?
Although meditation may be beneficial in certain circumstances, it isn't always so. You might inadvertently encourage unpleasant ideas, alter your sensory perception, or have decreased motivation while meditating.
Embarrassment may be one of these intense emotions. Not-so-good experiences might include revisiting unpleasant events or causing physical side effects such as pain, pressure, or tiredness. Finally, your sense of self may be tested, and you could become antisocial.
What does meditation do to the human body?
In many ways, benefits of meditation affects both your mind and body. The first result you should notice is less stress, followed by better heart health. As muscle tenseness fades away, your entire body relaxes. Finally, meditation has significant benefits for the immune system.
Conclusion 
In this post, we've compiled 16 fascinating mindfulness statistics that demonstrate a rising trend and illustrate the practice's popularity in 2020, 2021, and 2022.
Meditation and mindfulness, which have been around for thousands of years, are well-known treatments for many ailments. Meditation is a one-of-a-kind technique that improves your metabolism, blood pressure, heart rate, and brain waves at the same time. It relaxes you while also healing your mind and brain and allowing you to get through the day.
Mindfulness statistics show how beneficial meditation is for us, and it will undoubtedly pique someone's interest in learning more about it. If you've never meditated before, there's no need to wait. We've provided you with many reasons to give it a go!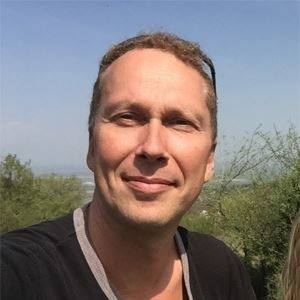 Petri Maatta is a photographer, filmmaker, and webdesigner who has been working for over 20 years in the creative industry. Fascinated by manifesting for business reasons, Petri was determined to find out what it took to create success. He started his career with seven years of business failures before he found success by learning about manifesting from a mentor with a Fortune 500 company. Today Petri shares his knowledge through DreamMaker courses designed to help people change their businesses and lives while living on their terms.
Subscribe to our free newsletter.
Stay up to date! Get all the latest & greatest posts delivered straight to your inbox